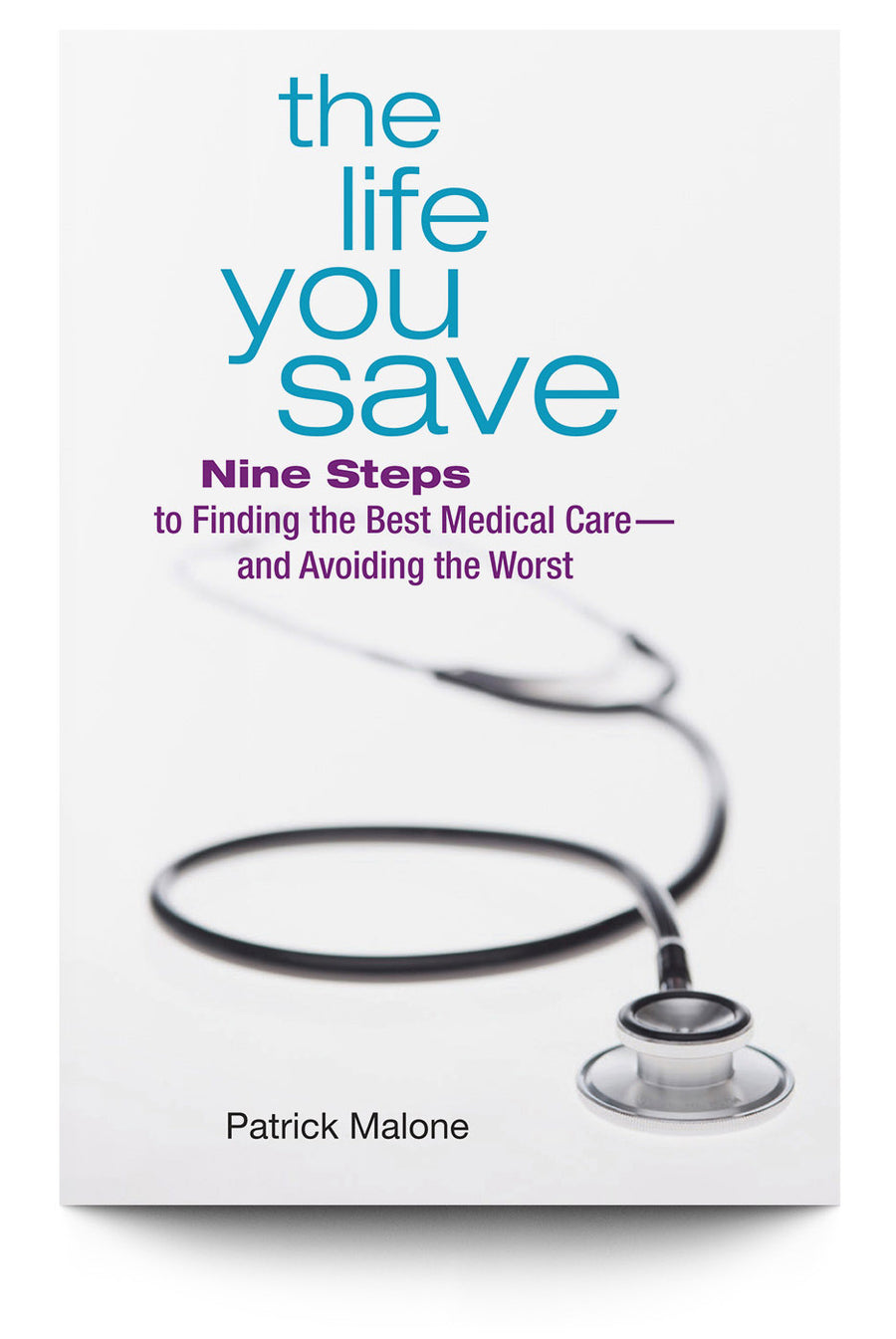 Medical mistakes claim more lives each year than breast cancer, AIDS, and motor-vehicle crashes combined; an estimated 40,000 incidents of medical harm happen every day. Millions more Americans suffer from indifferent, outdated health care. The good news is that you can prevent this from happening to you or a family member. Better yet, you can find the very best care in the world.
In this book, attorney Patrick Malone, co-author of Rules of the Road, offers sensible advice and real-life anecdotes that will inspire you to take charge of your own health care, make the best choices, and avoid serious harm. With the "Necessary Nine"—the essential steps to finding the best medical care—The Life You Save offers vital information such as:
The single most important question you can ask your doctor
Why a top primary care doctor is your best ally, and where to find one
How to sort fact from hype in medical news
When to know you have symptoms your doctor should not shrug off
Checklists to help you get out of the hospital in one piece
Where to locate the best surgeons and safest hospitals
With an extensive Resources section and a chapter on what do to if medical error has occurred, The Life You Save is the guide to getting the health care you need and deserve. This book is a must have not only for you and your family, but for every client that steps in your office.
Paperback: 304 pages; 1st edition (2009); ISBN: 978-0738213040
This Book Could Save Your Life
Right Now: Get Your Records and Read Them
Talking to Your Doctor: Put It in Writing
When the Diagnosis Is in Doubt
Your Best Ally: A Top Primary-Care Doctor
Steering Clear of Dangerous Doctors
Drugs: A Dose of Reality About the Prescription Drug Industry and How You Can Safely Use Medicines
"Should I Be Tested?" Why Understanding the Numbers Is Crucial
The Second Opinion: Always Your First Choice
When You Need Surgery: Avoiding Dr. Not-So-Good and Finding Dr. Right
Making a List and Checking It Twice: The Key to Safe Surgery
Your Personal Advocate, in the Hospital and Out
The Scandal of Infections in Hospitals and Other Health-Care Facilities, and What You Can Do
Looking for the Best Hospital: A Frustrating Journey with Some Hope
Living with Chronic Disease: Advice from Survivors
Auditing Your Care so You Live Longer
Celebrating the Heroes and Champions of Patient Safety and Quality Care
Epilogue: Dealing With Medical Injury
Acknowledgments
Resources and Further Reading
Appendix A: Twenty-eight Things That Should Never Happen in a Health-Care Facility
Appendix B: High-Risk Situations in Biopsy Diagnosis of Cancer
Appendix C: Fifteen Steps You Can Take to Reduce Your Risk of a Hospital Infection
Notes
Index