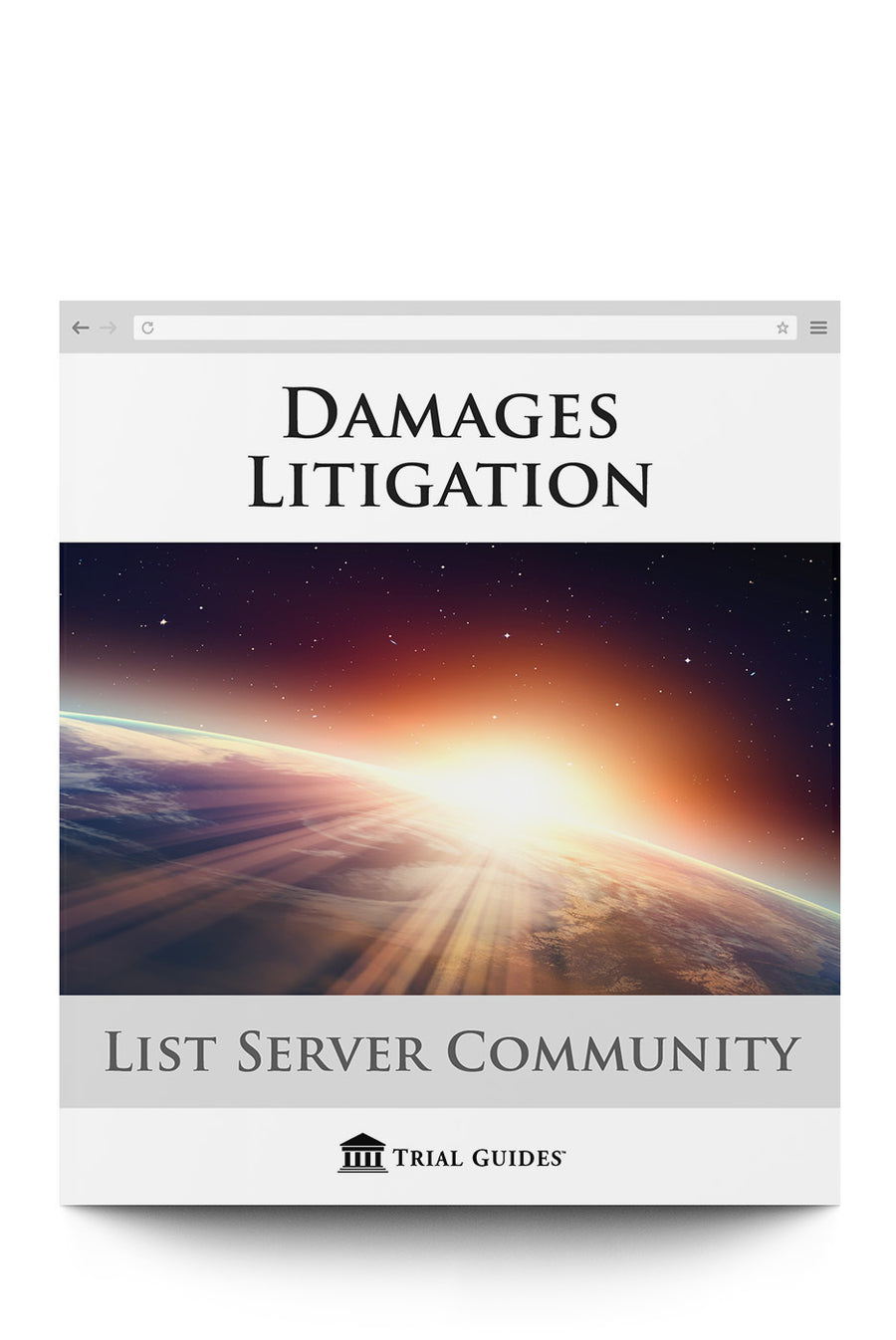 Join David Ball, Artemis Malekpour, Courtney Rowley, and Nicholas Rowley in the Trial Guides Damages Litigation Group and work together with civil plaintiffs' lawyers across the country to improve damages arguments. This group is focused around the methods in David Ball on Damages and the new book, Damages Evolving, by Ball, Malekpour, Rowley, and Rowley.
This community is focused on helping you learn how to implement ideas from the two damages books, as well as other arguments and ideas on damages. Our goal is for members to trade ideas, learn, and help each other improve outcomes both in settlement and in trial. Feel free to post a question to see if others may have effective ideas on arguing damages in your cases.
If you purchase David Ball on Damages 3 or Damages Evolving you will be emailed a coupon code giving you your first year's membership to this list for only $50.
Click here for Access Instructions for List Server Community Groups.
Purchase of this product gives you access to this community group for 12 months. Your subscription will renew every 12 months.