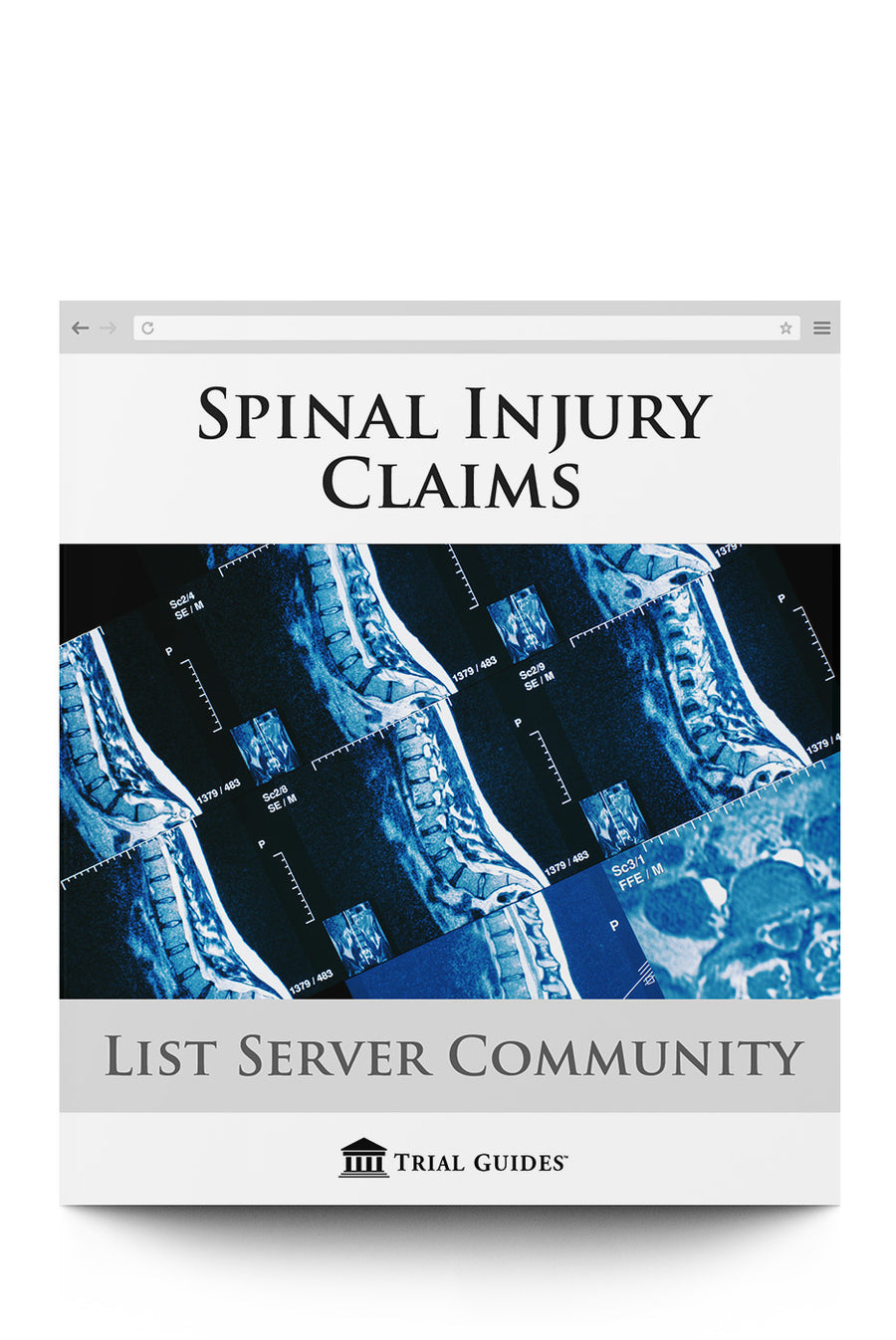 Spinal injuries constitute the most common type of claim in several areas of personal injury practice. Yet, no national legal list server helps collect the knowledge of the best spinal injury lawyers to assist all lawyers with improving their skills and winning their cases. This is why we've created the Trial Guides Spinal Injury Litigation Group. Topics in this list server will cover everything from trying soft-tissue cases to handling issues with sprains and strains, vertebral instability, disc herniations, which imaging methods are the best, who the top experts are, how to best try each type of case, and much more.
Click here for Access Instructions for List Server Community Groups.
Purchase of this product gives you access to this community group for 12 months. Your subscription will renew every 12 months.