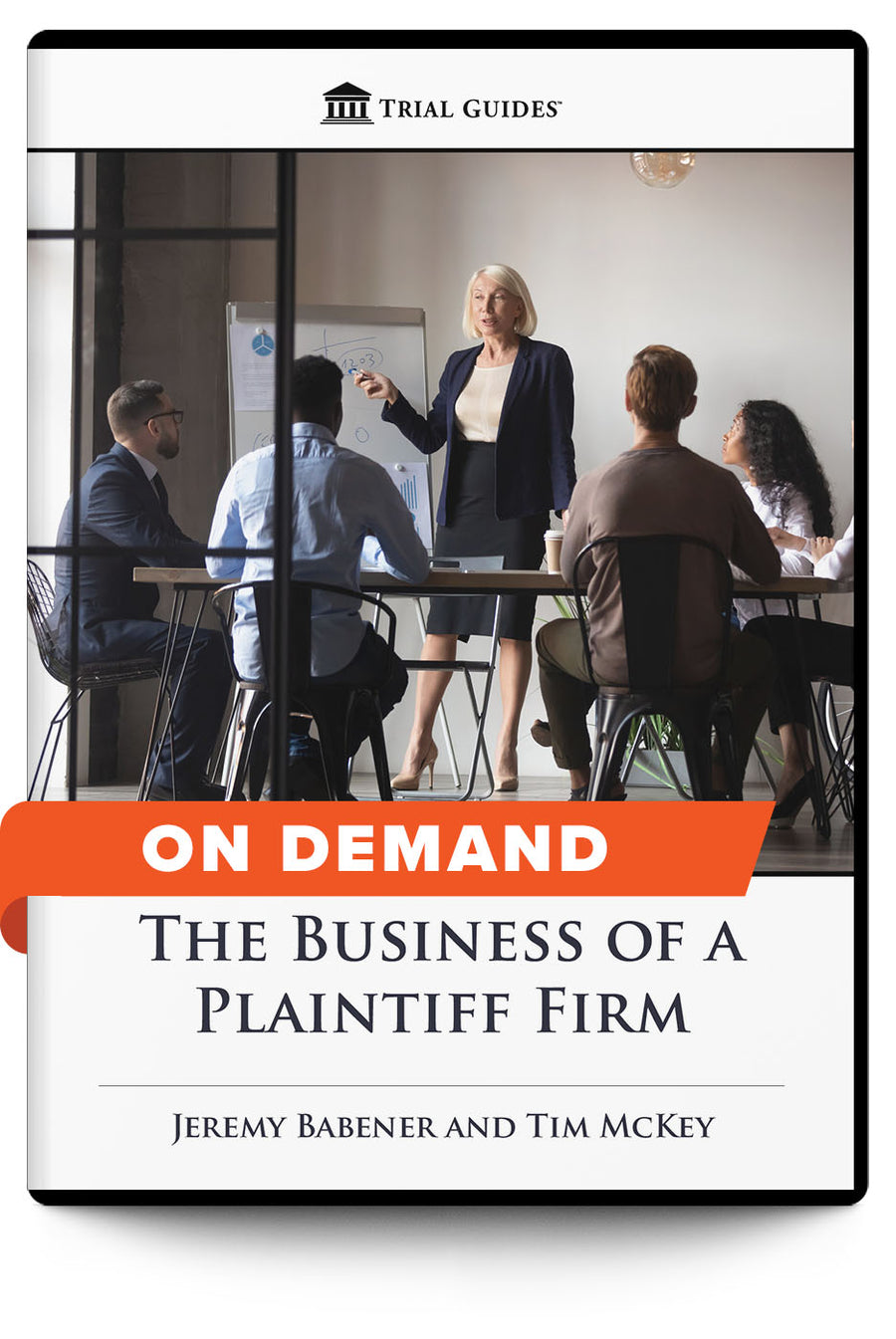 Click here for Access Instructions for On Demand Programs.
Each attendee must register individually as they will need their own login to access the event.
Running a law firm is no easy task, and plaintiffs' firms regularly miss efficiencies as they work case after case. This streaming video will cover many ways that your law practice can better serve its clients and its lawyers. Jeremy Babener and Tim McKey will focus on client intake, case management, firm organization, employee issues, and how to monitor and target net profits. The presenters will share from their years of experience working with law firms and will discuss the data results and common practices that they have gathered.

In attending this program, you will learn how to:

Reconsider your intake and case management systems to better inform and protect your clients.
Grow your team through hiring, outsourcing, and better systems.
Identify and meet the right efficiency and financial benchmarks.
This video will be useful to both those starting a new law firm and those who have already been running a firm for years. If you have been operating on the same law firm business model for years, it's time to evaluate your business plan. Learn tips and tricks no matter the size of your firm, from a small plaintiffs' firm to a larger operation. Don't miss this law firm management presentation, and learn how you make your law firm more efficient, more productive, and more profitable.
Please note: CLE credit is not being offered for this On Demand Program.
On Demand Program: 60 minutes
Original Air Date: 04/19/2022