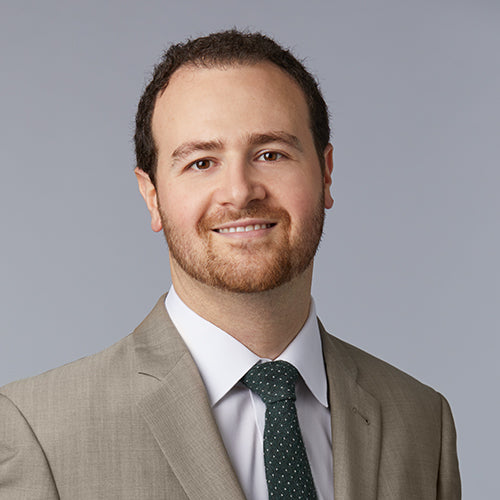 Jeremy Babener
Tax Lawyer, Consultant
Lane Powell

601 SW 2nd Ave, Ste 2100
Portland, OR 97204
(503) 778-2100
Key Facts
Education
LL.M., Taxation, New York University School of Law, 2011
J.D., New York University School of Law, 2010
B.A., Political Science with high honors, Haverford College, 2007
Legal and Professional Associations
Special Tax Counsel, Lane Powell PC
Founder and Consultant, Structured Consulting
Former Vice President & General Counsel, Multistream Capital
Chair of Legal Committee, Society of Settlement Planners
Former Board Member, Oregon State Bar Tax Section Executive Committee
Former Fellow, U.S. Treasury's Office of Tax Policy
Biography
Jeremy Babener is a nationally recognized tax attorney who focuses his practice on lawsuit awards, settlements, and complex structures. He serves as Special Tax Counsel at law firm Lane Powell and chairs the Legal Committee of the Society of Settlement Planners. He is the founder of
Structured Consulting
, which offers business advice to a wide range of companies, including those serving plaintiffs, general investors, and retail customers.
Jeremy previously served full time in Lane Powell's Tax Group and later as vice-president to firm client Multistream Capital, a financial company selling customized income stream investments. He previously served as a fellow in the U.S. Treasury Department's Office of Tax Policy, focusing on partnership tax issues including non-compensatory partnership options and debt-equity exchanges.
He is a co-author of the Trial Lawyer Protection Packet, which helps personal injury lawyers address their ethical duty to clients regarding risks in tax, finance, and government benefits. You can read more about the Protection Packet at
Settlement Professionals
.
Jeremy Babener's Products