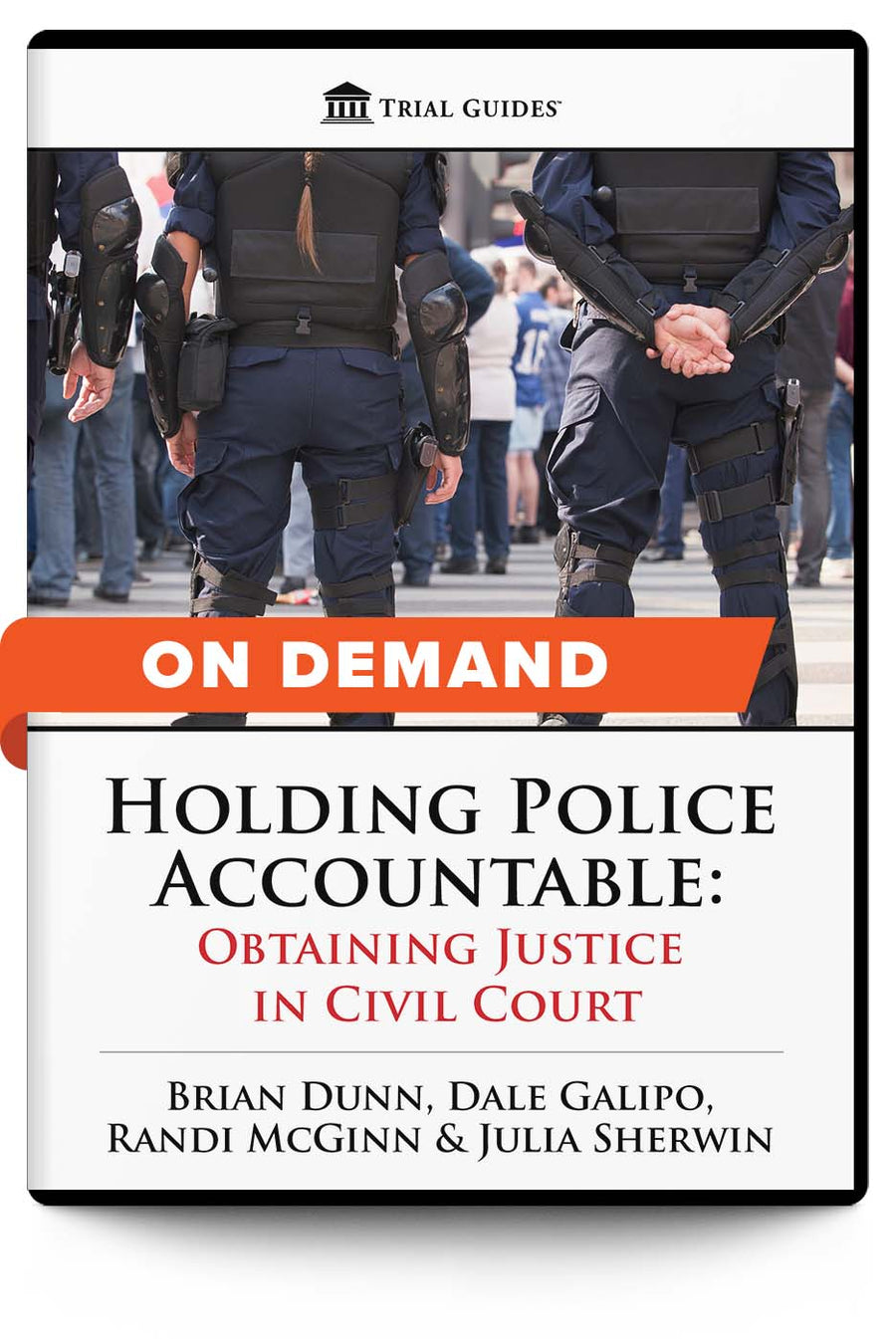 Click here for Access Instructions for On Demand Programs.

Each user must register individually as they will need their own login to access the program.
Join nationally renowned civil rights attorneys, Brian Dunn, Dale Galipo, Randi McGinn, and Julia Sherwin as they explore the following topics:
An introduction to civil rights litigation

Qualified immunity

Negative information about your client

Injunctive remedies to make a real change

The criminal prosecution of police
Don't miss out on a one-of-a-kind opportunity to learn how to take on police brutality cases, hold bureaus accountable, and create change in your community from this expert panel.
All proceeds from this program will benefit the Police Accountability Project, the NAACP Legal Defense Fund, and the Equal Justice Initiative.
On Demand Program: 101 minutes plus 14 minutes of Q&A
Original Air Date: 08/07/2020