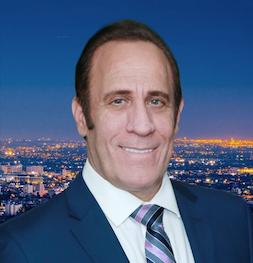 The Law Offices of Dale K. Galipo

21800 Burbank Blvd Ste 310,
Woodland Hills, CA 91367-6479
818-347-3333
Key Facts
Education
J.D., University of California, Los Angeles, School of Law
B.S., Business Administration, University of Michigan
Legal and Professional Associations
Inner Circle of Advocates
Honors
Fellow, American College of Trial Lawyers
Runner up for CAALA Trial Lawyer of the Year 2018 and 2019
Biography
Dale K. Galipo is one of the most recognized, well-respected and successful civil rights attorney in the State of California and the country. He takes on the police when no one else is willing to fight for the rights of those victimized by law enforcement. With a reputation for tough and aggressive advocacy on behalf of his clients, he has made it his mission to protect his clients' civil rights — never giving up the fight.
Starting his own law firm in 1991, Dale Galipo began specializing in personal injury cases. Soon thereafter, he started obtaining multi-million dollar jury verdicts on personal injury cases. During the 1990's, Mr. Galipo also handled numerous criminal cases. He had achieved so much success in criminal law, that Mr. Galipo was dubbed "The Strikes Man" by the Daily Journal for multiple jury acquittals in "three strikes" cases. From 1995 thru 1996, Mr. Galipo obtained six consecutive jury acquittals on major felony cases.
In 2002, Dale Galipo started to devote nearly all of his attention to civil rights cases involving police misconduct. Most of his cases were excessive force cases, but he also handled jail cases, false arrest, denial of medical care and sexual misconduct cases. In 2004, Mr. Galipo started obtaining multi-million-dollar jury verdicts for victims of police misconduct and police abuse. In 2012, Mr. Galipo received the Defender of the Constitution Award by the Inland Empire Chapter of the Federal Bar Association and was more recently the Honoree for the MLK award presented in his name at the UC Davis School of Law. In the last eight years, Mr. Galipo has prevailed in 51 Jury trials and obtained more than 90 seven-figure verdicts and settlements.
With twelve published opinions in civil rights cases, Dale Galipo has been selected to the Southern California's SuperLawyers list for the past eight years. As a 2018/19 finalist for the CAALA Trial Lawyer of the Year, he is often asked to speak at the annual CAALA convention as well as to law students and lawyers about his civil rights practice, most often on how to successfully try a civil-rights case. Recently inducted as a Fellow of The American College of Trial Lawyers and also an active member of The Inner Circle of Advocates, Mr. Galipo has gone to trial and won more cases against the police than any other attorney in the country.