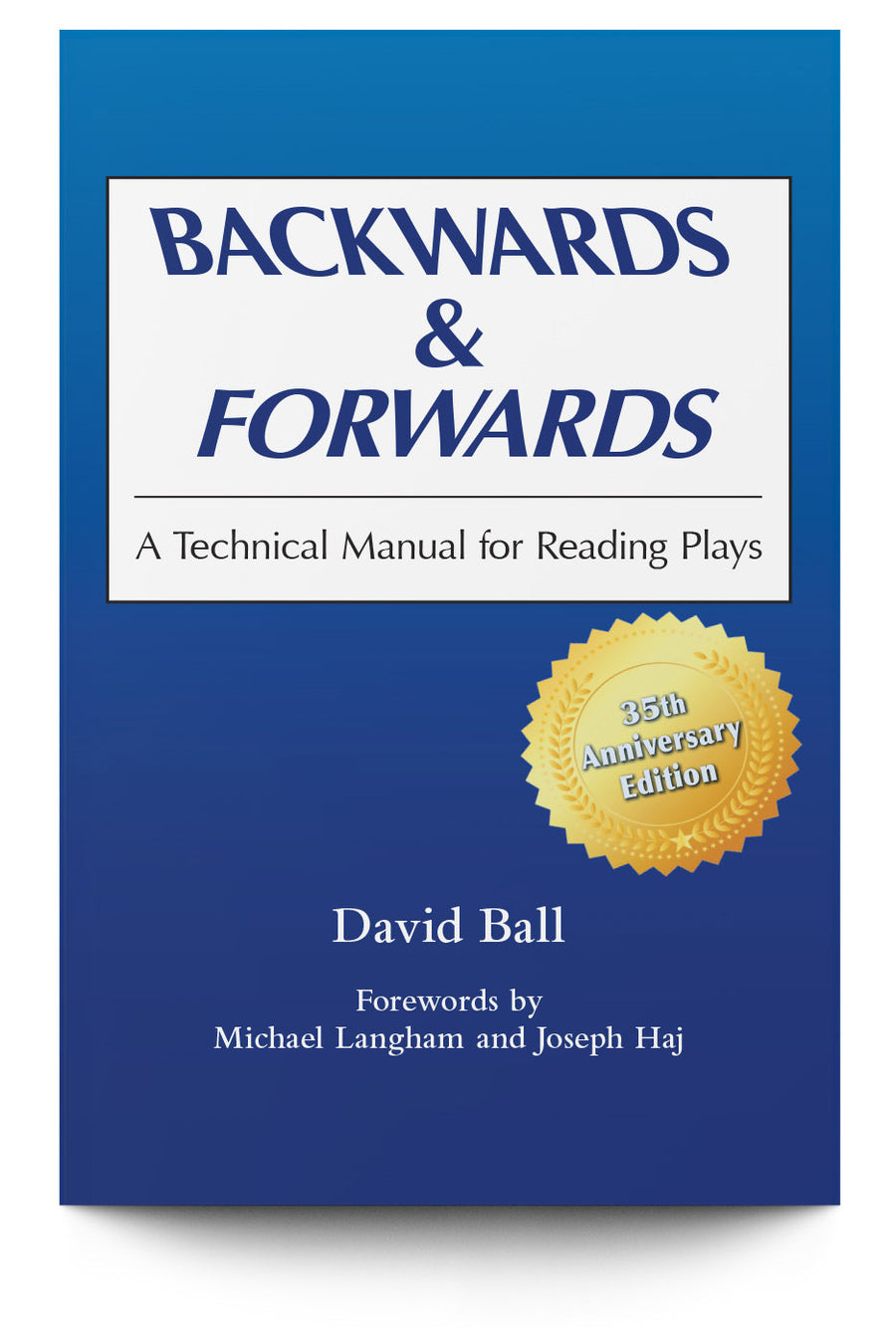 Long the bestselling book in its field, Backwards & Forwards is the primary go-to text on how plays and screenplays are written and analyzed. For more than 30 years, it has been the gold-standard manual for playwrights, screenwriters, directors, actors, designers, and producers. Its concise, easily followed 96 pages make up one of the most useful guides ever written on how your stories will keep your audiences not only listening but riveted. It is obviously and especially the perfect book for trial lawyers.
By special arrangement, Trial Guides is now making Backwards & Forwards directly available to Plaintiff's attorneys for the first time. And it's at a theater-world, not legal-world, price.
You'll learn how to make jurors want to hear what you or an upcoming witness will have to say, how to keep jurors clear about the events and facts in your case, how to grab jurors on a gut level, how to demonstrate the real characters of your client and others in the case, and an array of many other ways good movies and plays use to hold, enthrall, and persuade.
This book is also a close look at how David, one of the nation's top theater and film trainers, worked with his professional trainees. Backwards & Forwards joins David Ball on Damages along with Theater for Trial (with Joshua Karton), Reptile (with Don Keenan), and other works as among the most important resources in every trial lawyer's training and practice.
Paperback: 96 pages; 1st edition (1983); ISBN: 978-0809311101
Publisher: Southern Illinois University Press
Foreword to the 2017 Edition
Foreword to the 1983 Edition
Introduction
Part One: Shape
What Happens That Makes Something Else Happen
And What Happens Next?
But Do It Backwards
Stasis and Intrusion
Obstacle, Conflict
Ignorance Is Bliss
Things Theatrical
Part Two: Methods
Exposition
Forwards: Hungry for Next
Missing Persons (Character)
Image
Theme
Part Three: Tricks of the Trade
Background Information
Trusting the Playwright
Families
Generalities: Mood, Atmosphere
The Unique Factor
Changing Eras
Climax
Beginnings/Endings
Rereading
What Next?