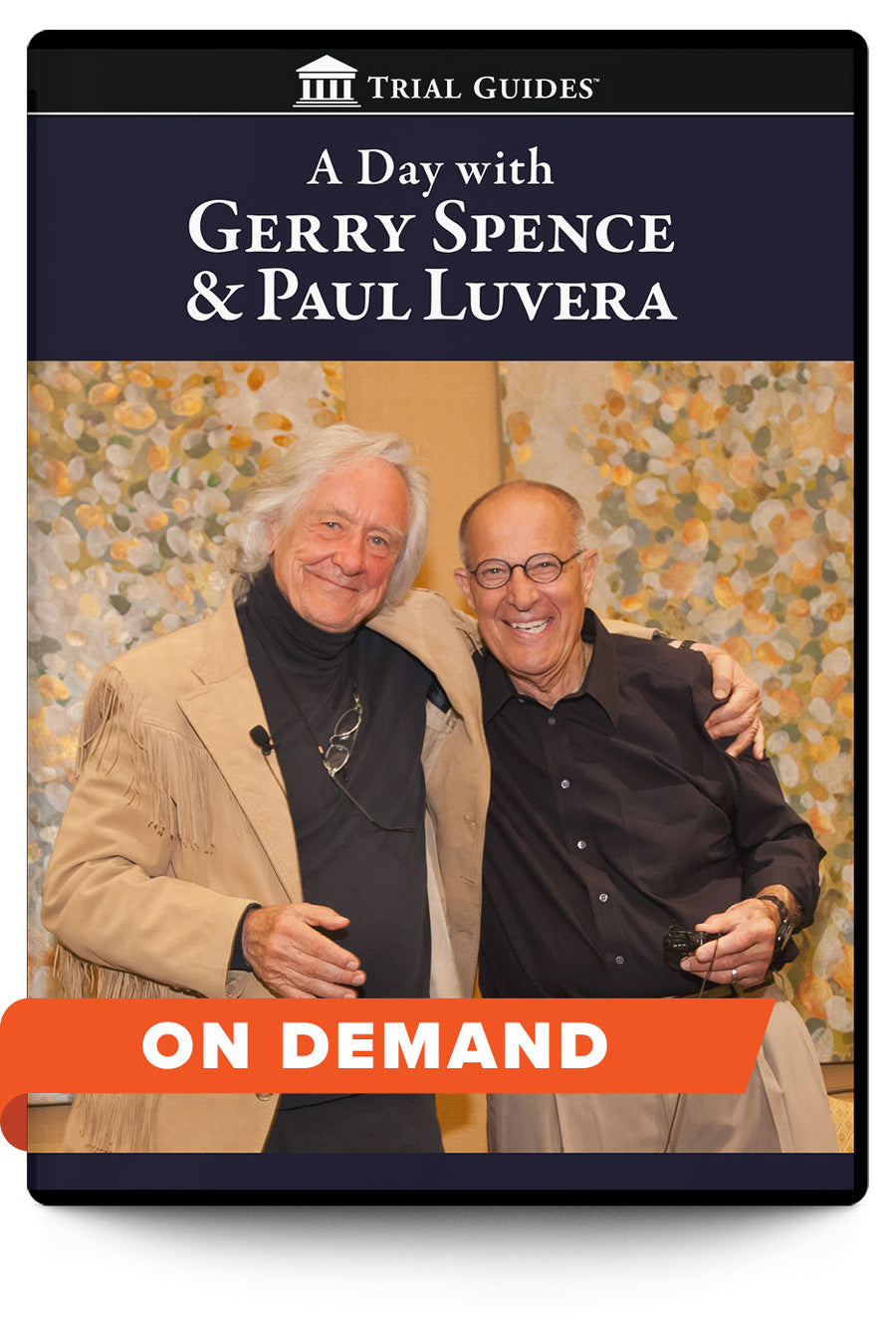 Trial Guides is proud to present this video of two of the greatest trial lawyers in American history: Gerry Spence and Paul Luvera. In this video, Spence and Luvera teach you the secrets that have propelled their legendary courtroom victories.

These trial legends discuss:
The power of being authentic
Using proven methods, including methods in Polarizing the Case, David Ball on Damages 3 and Rules of the Road™
Their secrets for voir dire
Creative ways to try soft-tissue cases
Different methods of arguing damages depending upon the case facts and the size of the expected verdict
Three things you must discuss with the jury about damages
Why you should never evaluate your case based on other lawyers' settlements and verdicts
Trying cases with difficult judges
The greatest gifts and worst mistakes of their careers
And much more
Don't miss this opportunity to learn the winning methods of these two members of the Trial Lawyers Hall of Fame. A large portion of the proceeds from this video will go to support the Washington State Association for Justice.
Click here for Access Instructions for On Demand Programs.
Each user must register individually as they will need their own login to access the program.
*Please note: In parts of this program audience questions may be inaudible and for a small portion there are discrepancies with the audio. We feel that despite this, the majority of the program provides audio quality that does not take away from the value of the product.
A Day with Gerry Spence and Paul Luvera from Trial Guides on Vimeo.
On Demand Program: 163 minutes