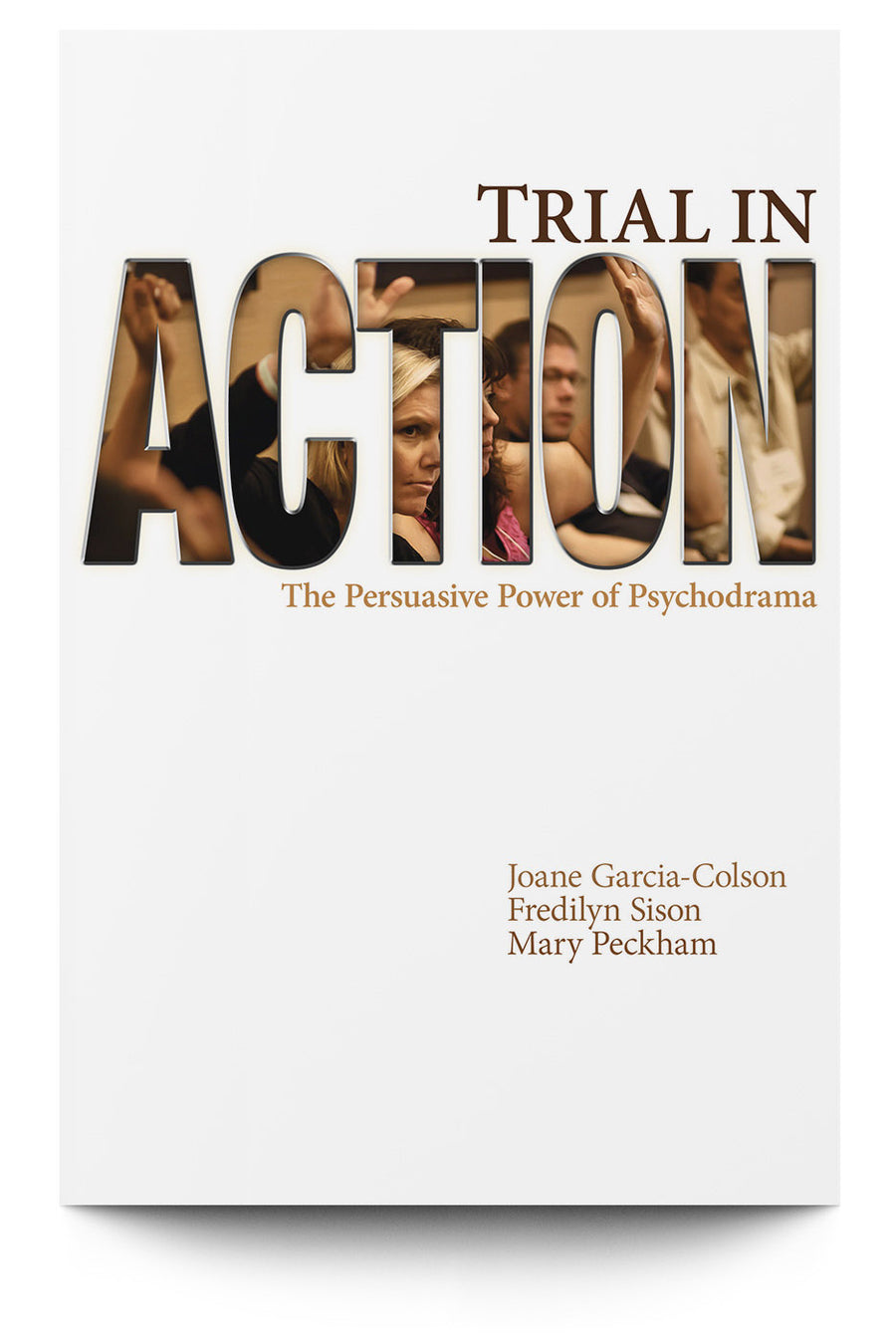 If you've tried any cases, you understand that a trial is as much an art form as it is a test of facts. Psychodrama can help you better understand your clients, their backgrounds, and what shaped them before they came to you. It helps you to present the compelling story of your case through a better understanding of the parties', experts', and witnesses' motivations. It will also help you prepare your cases and direct them from intake to trial.
This book is a step-by-step manual that will help lawyers who are new to psychodrama learn the basic techniques, and will help more seasoned lawyers perfect their skills. The book begins with the history of psychodrama in law, then moves on to describe the specific tools and techniques that trial lawyers use. Each instructional chapter gives a "how to," followed by an example, and finishes with an exercise you can try at home. Finally, the book gives concrete examples of how you can use your newly found psychodrama tools and skills in all parts of a trial, from voir dire to closing.
Psychodrama is not for the faint of heart. It's a method for those lawyers ready to join the ranks of the best lawyers in the world.
Hardcover: 374 pages; 1st edition (2010); ISBN: 978-1934833193
Publisher: Trial Guides, LLC
Introduction
The Traditional Psychodrama Session
The History of Psychodrama
Prepare Yourself—Body, Mind, and Spirit
The Three Most Valuable Psychodramatic Tools
Exploring the Story Through Psychodramatic Reenactment
Fundamentals of Storytelling
Tell Your Client's Story in the Opening Statement
Tell Your Client's Story Through Direct Examination
Tell Your Client's Story Through Cross-Examination
Select the Jury and Form the Group
Connect to the Universal Story in Closing
Processing After a Psychodramatic Session and After Trial
Appendix A: Certification in Psychodrama
Appendix B: Opening
Appendix C: Closing
What Legal Leaders Are Saying
Why should you care about psychodrama? Because it is the best way to know yourself, your client, and your case. If you want to tell your client's story so judges and jurors see an authentic human being rather than a slick lawyer, this book is for you.
— Paul N. Luvera, member of the Inner Circle of Advocates, fellow of the American College of Trial Lawyers