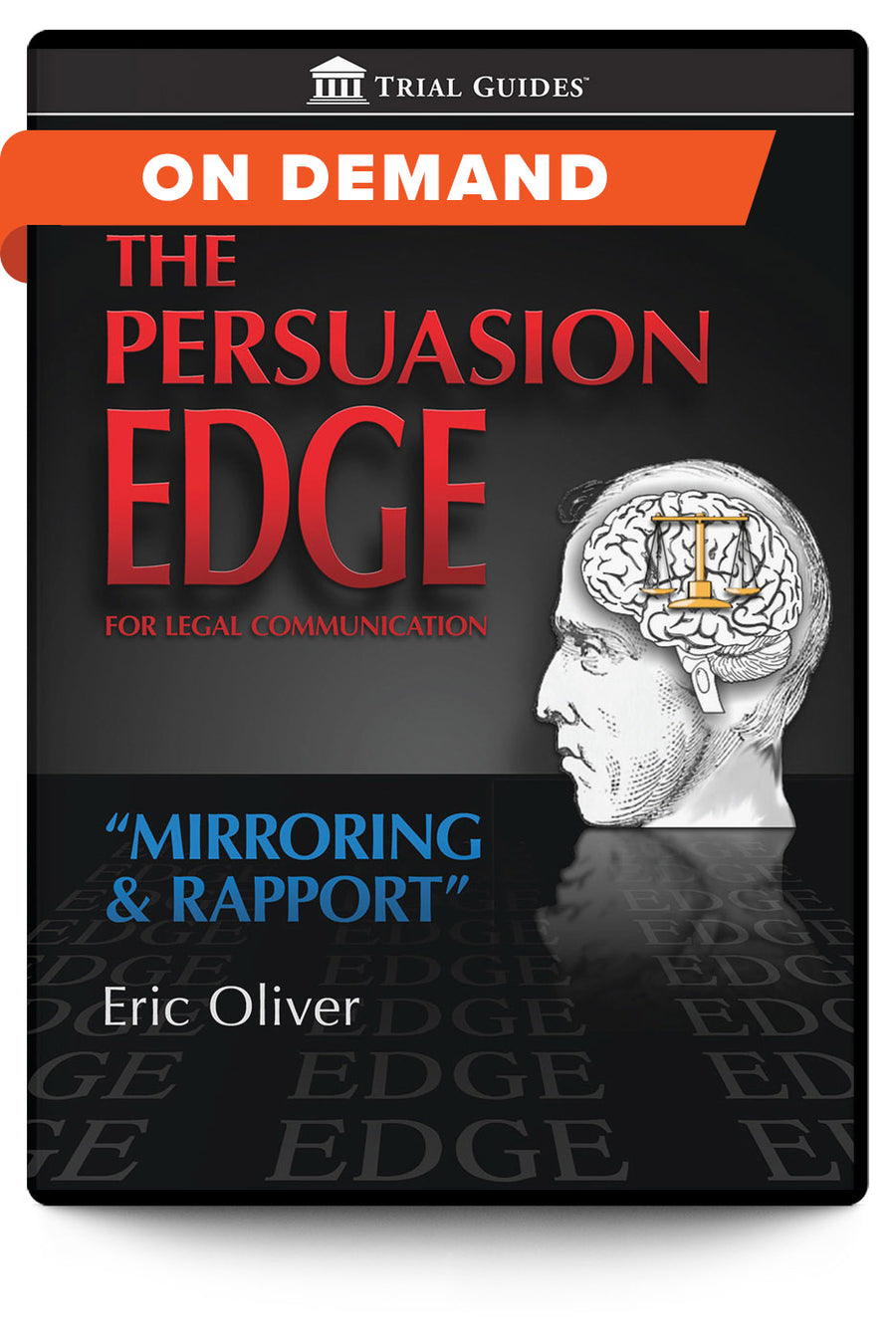 Click here for Access Instructions for On Demand Programs
Each user must register individually as they will need their own login to access the program.
Plaintiffs' lawyers often put in heroic efforts developing, selecting, discovering, and preparing their cases. But these efforts are often ruined by poor communication with the decision makers in the case.
In The Persuasion Edge, Eric Oliver teaches you the most effective skills for improving communication and influence during negotiations, mediation, arbitration, and trial. Since the majority of civil cases settle without ever going to trial, the tools you need must be equally as persuasive for adjustors, mediators, and judges as they are for jurors. This video will help you bridge the gap between reason and perception, balance the verbal with the visual, and even use persuasive influence with your decision makers that is both conscious and "other than conscious." These skills will provide you with a decisive advantage with any person deciding your case, in any venue.
Mirroring & Rapport is enhanced with the most advanced graphic support of any trial advocacy program ever created. It will teach you how to achieve rapport quickly with any legal decision maker, and it will also show you when and how to use mirroring most effectively to get the best outcome possible.
If you need to favorably influence decision makers in presentations, negotiations, depositions, or any aspect of legal communication, then you definitely want to have The Persuasion Edge.
On Demand Program: 68 minutes