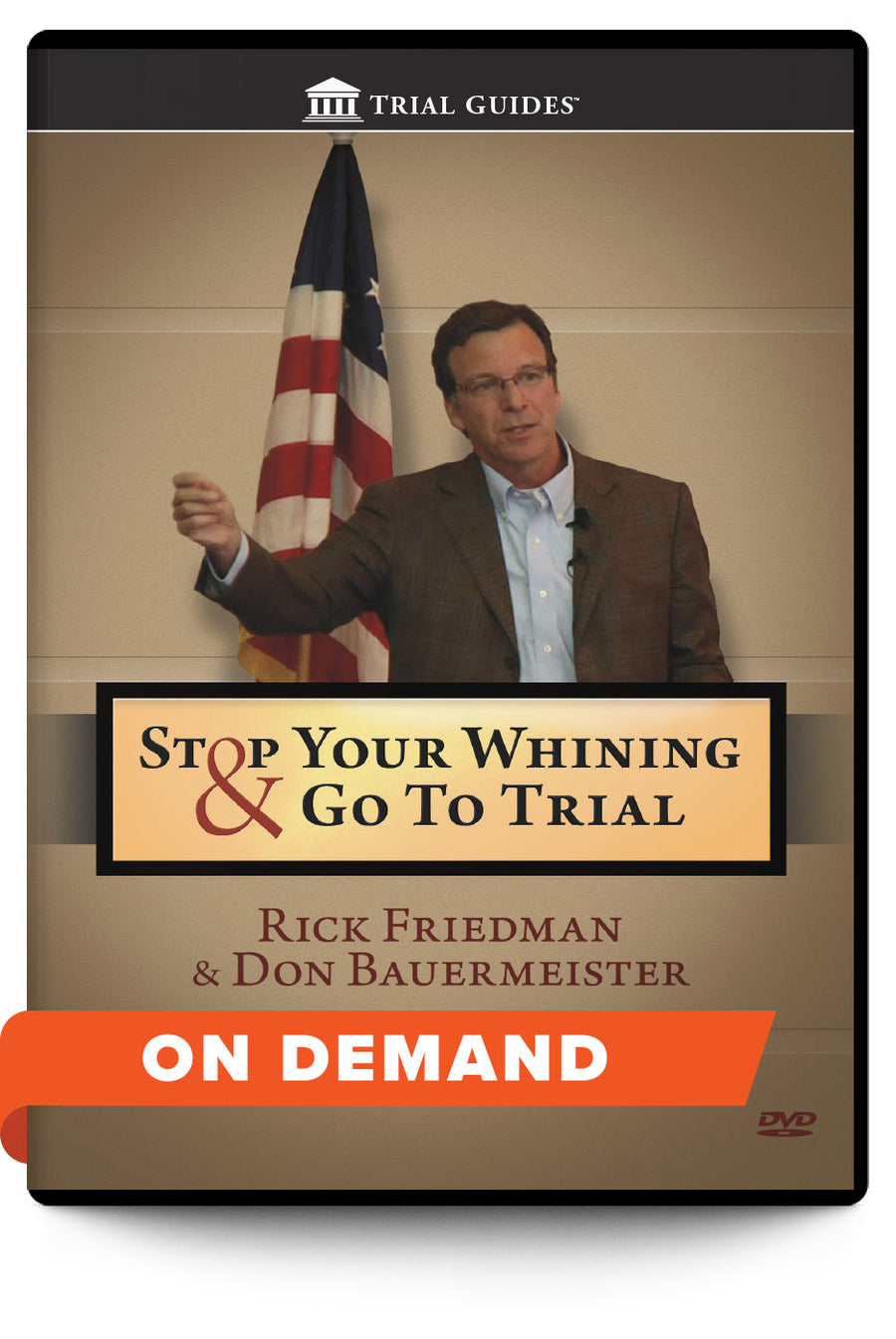 Click here for Access Instructions for On Demand Programs.
Each user must register individually as they will need their own login to access the program.
Every Rick Friedman product covers different concepts and strategies. In this lecture, Rick focuses on why we should or should not accept cases, identifying and improving your own strengths and weaknesses, and developing your talents as a lawyer. Rick covers specific tactics for trial, including the importance of lay witnesses, direct examination methods, as well as techniques for framing your case in voir dire and opening.
Rick also discusses the lawyers who have most greatly influenced his career and how their lessons can help you achieve excellence. In his top 5, he notes, "Over the last ten years, no lawyer has taught me more about trying cases than Don Bauermeister."
This is the first Trial Guides product featuring Don Bauermeister. In this video, Don discusses how developments in cognitive neuroscience allow us to understand how jurors make decisions and how to persuade even the most conservative jurors.
This seminar presents cutting edge material from two of America's finest trial lawyers.
On Demand Program: 259 minutes