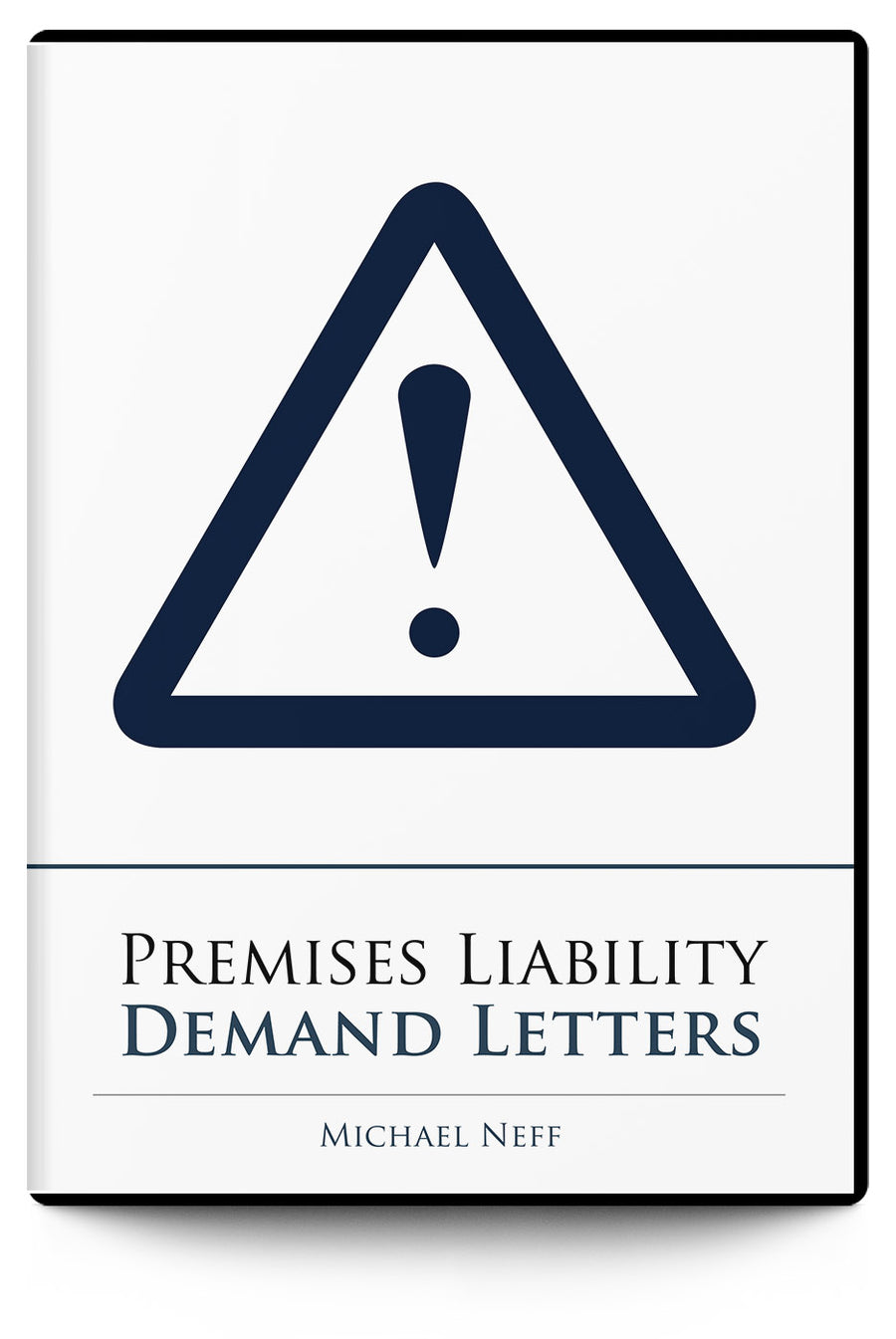 Trial attorney Michael Neff is a nationally known premises liability lawyer who's obtained verdicts of $47 million, $35 million, and other substantial verdicts and settlements in premises liability cases.
In this video, Michael Neff covers pre- and post-litigation demand letters in premises liability cases. Along the way, he addresses negligent security cases, defective design, failure to inspect, failure to maintain, and slip-and-fall cases. He also discusses offensively using fraudulent transfer law and spoliation motions in your cases. This video is a valuable companion to Michael Neff's book, Premises Liability: A Guide to Success.
*Please note: This video includes highlights from an exclusive live event. Due to copyright and other restrictions, this DVD does not include any written materials from the conference. To learn more about our upcoming CLE events, visit our CLE page or give us a call at 1-800-309-6845.
DVD: 60 minutes; 1st edition (2019); ISBN: 9781951962012
Publisher: Trial Guides, LLC
Are Demand Letters Useful in Premises Cases?

The High-Volume Practice versus the Trial Practice

Premises Cases Are Not Like Auto Cases

The Problem with Settling Every Case

Spoliation

Presuit Demand Letters

Postsuit Demand Letters

Using Video Deposition Clips in Your Demand Package