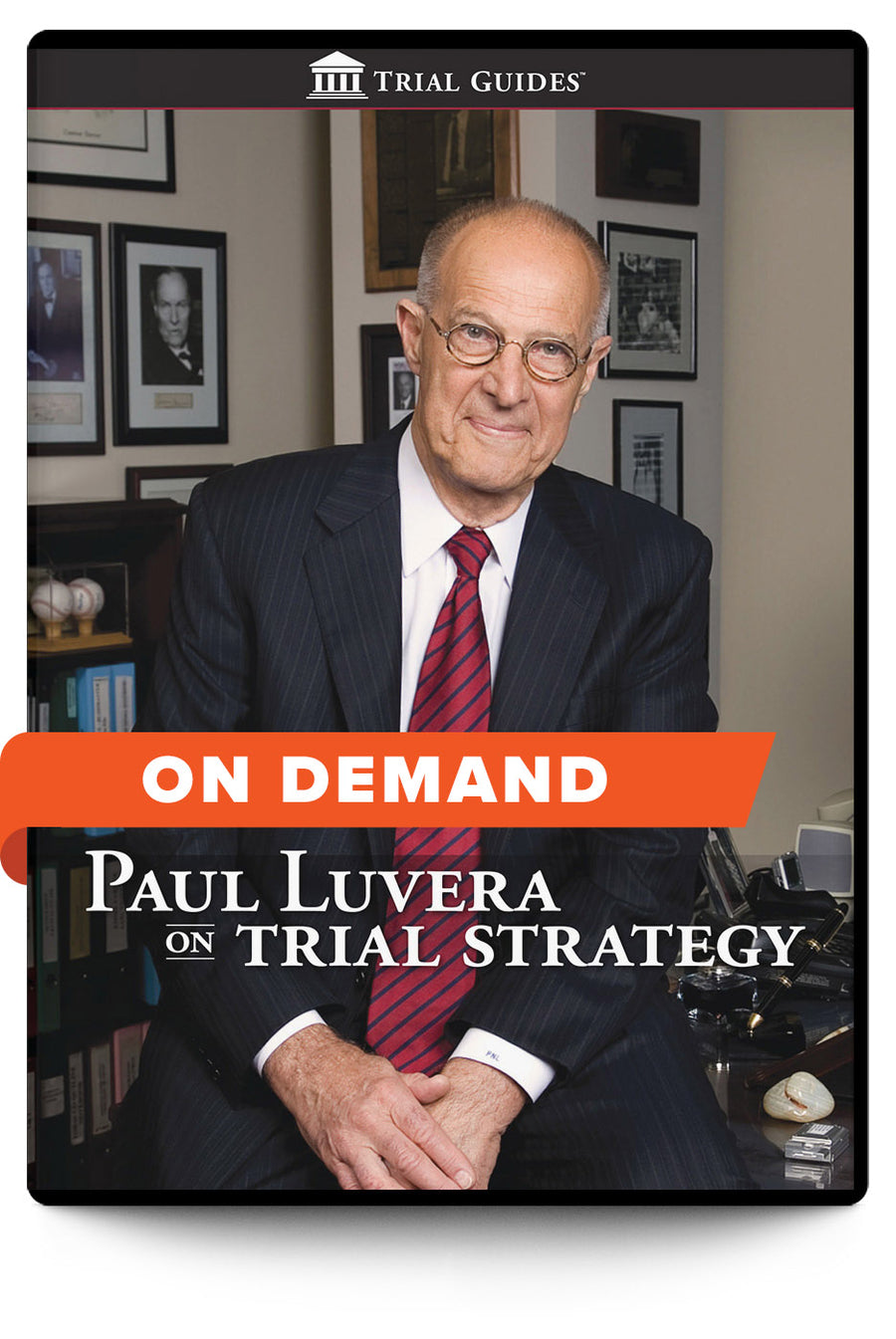 *Plaintiff's Only Product
Click here for Access Instructions for On Demand Programs.
Each user must register individually as they will need their own login to access the program.
In this streaming program, which is one of Trial Guides' finest videos, Paul Luvera shares his unique wisdom about a wide range of topics, from discovery and trial preparation to jury selection, opening statements, and capturing jury interest in direct examination, cross-examination, and closing statements. Through his career handling important cases, his close personal friendship with Gerry Spence, his teaching at the Trial Lawyers College, and his induction into the American Trial Lawyer Hall of Fame, Luvera is uniquely qualified to reveal important insights into how you can be the best lawyer possible.
In this video, Paul Luvera shares his experience and techniques on:
Case selection
Discovery
Capturing jury interest in direct examination
Trial preparation
Jury selection
Opening statements
Cross-examination
Closing statements
*Thank you for your interest in a plaintiffs-only product
Part of what makes our materials so unique is that many of them are not available to attorneys who do any type of civil defense work, so the product you're about to purchase is solely available to civil plaintiff and criminal defense attorneys. This product is also not available to the general public.
As such, prior to purchase we require all customers to enter into a Binding Agreement with Trial Guides that both ensures that this product reaches its intended audience and also protects us from an intellectual property and distribution (sharing) standpoint.
You will be prompted to sign the agreement before you check out.
On Demand Program: 278 minutes