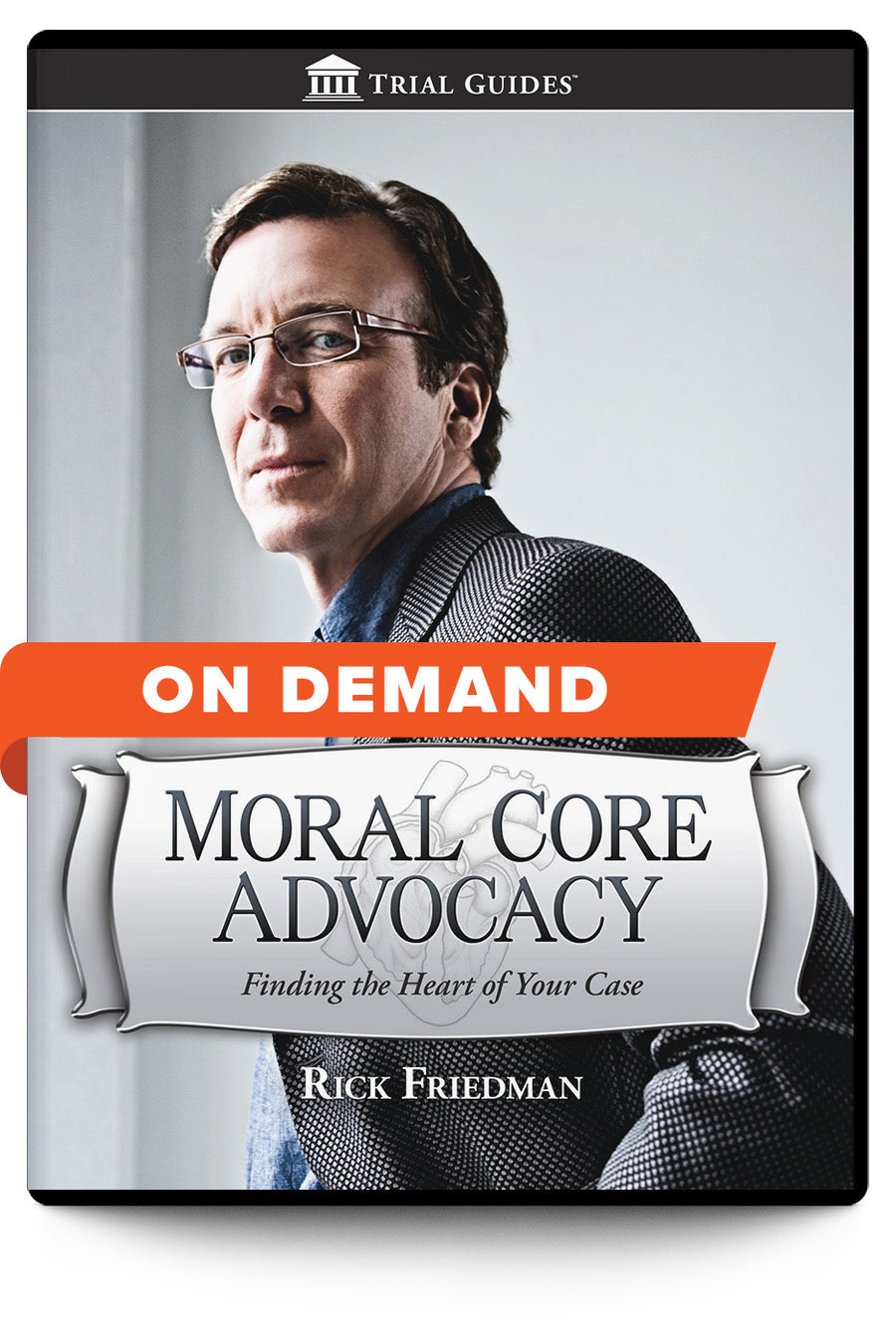 Click here for Access Instructions for On Demand Programs
Each user must register individually as they will need their own login to access the program.
Plaintiffs' lawyers are intelligent, capable, and a compassionate group of people. Yet on average, we win only slightly more than half of the time, and the majority of those wins barely cover fees and time spent. Why are we losing so many cases?
Tort reform has cost us the battle for public opinion and the jurors' hearts and minds. We face the foregone conclusion that trial lawyers are in it for the money. Yes, it's about justice. But what we have trouble admitting to ourselves, and even deny, is that it's about money too. We hide from ideas, feelings, and thoughts that make us uncomfortable. The facts of our cases, if they aren't perfect. The moral issues behind them. Our motivations. Jurors can sense this.
In this program, Rick Friedman, author of bestselling books Rules of the Road™ and Polarizing the Case, explains how if we look at every part of the case—the good, the bad, and the ugly—we will come out on top. You and your client have the moral high ground. Learn how to cultivate the moral high ground and juxtapose it with the repugnant morals of the defense. Take your case in its entirety—the good and the bad—and win without shame.


On Demand Program: 60 minutes