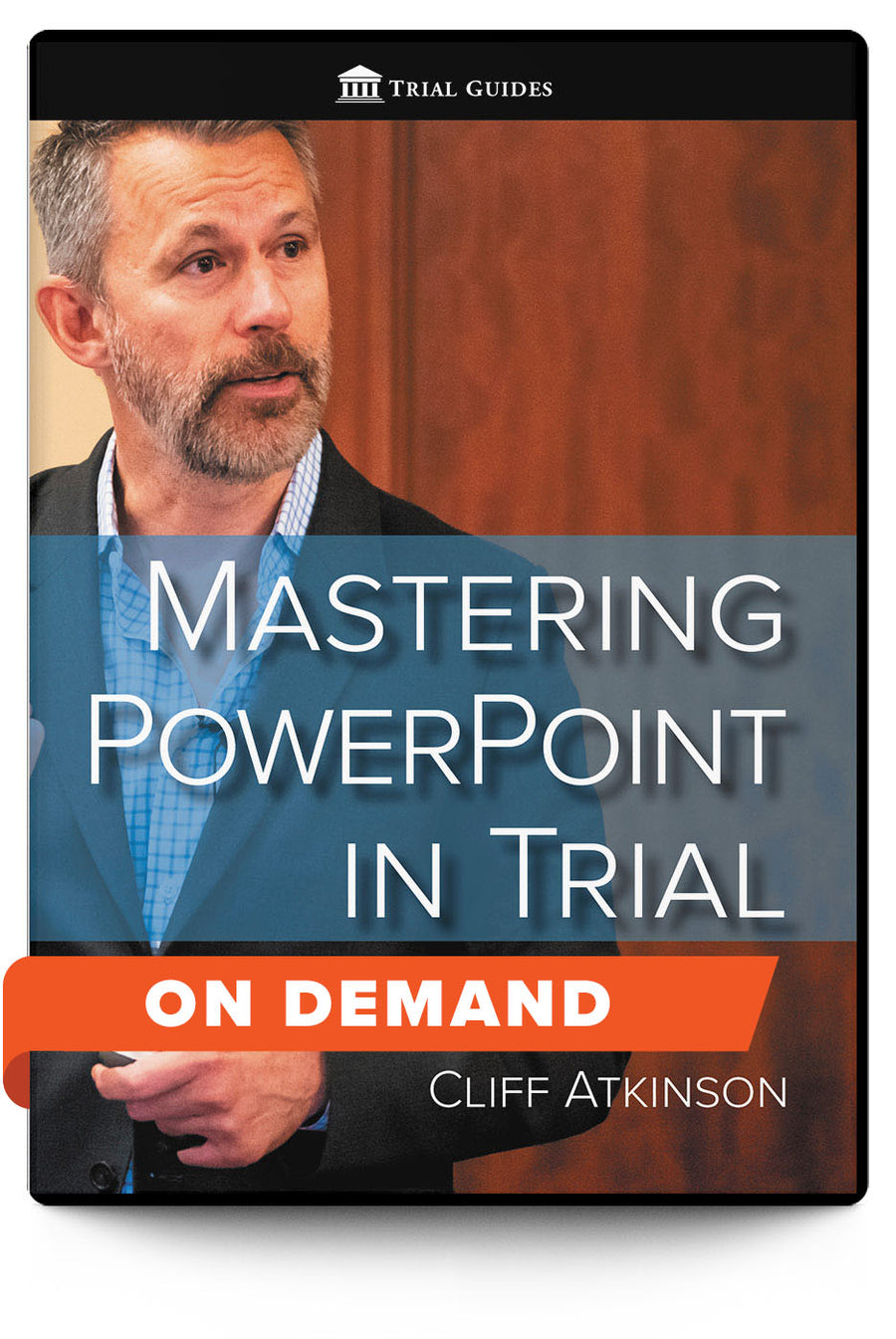 Click here for Access Instructions for On Demand Programs.
Each user must register individually as they will need their own login to access the program.
In an hour and a half, Cliff Atkinson, the author of Beyond Bullet Points, walks you through effective strategies for using PowerPoint (and other visuals) in trial. Using past cases he's consulted on with Mark Lanier and Patrick Malone, Atkinson shows practical ways you can increase jurors' ability to retain and understand information.
Atkinson discusses the importance of keeping your presentations simple. And he demonstrates how to distill your case down to key points to keep jurors engaged and able to easily learn your client's story and key case facts. He offers lessons on how the limitations of working memory provide important constraints to effective storytelling, and how you can create a seamless media experience for jurors that keeps them focused. Atkinson also offers numerous tips on using PowerPoint, creating effective graphics, and focusing on language that speaks to jurors on a gut level. This presentation is a valuable addition to the library of any trial lawyer.
On Demand Program: 100 minutes
Original Air Date: 06/02/2018