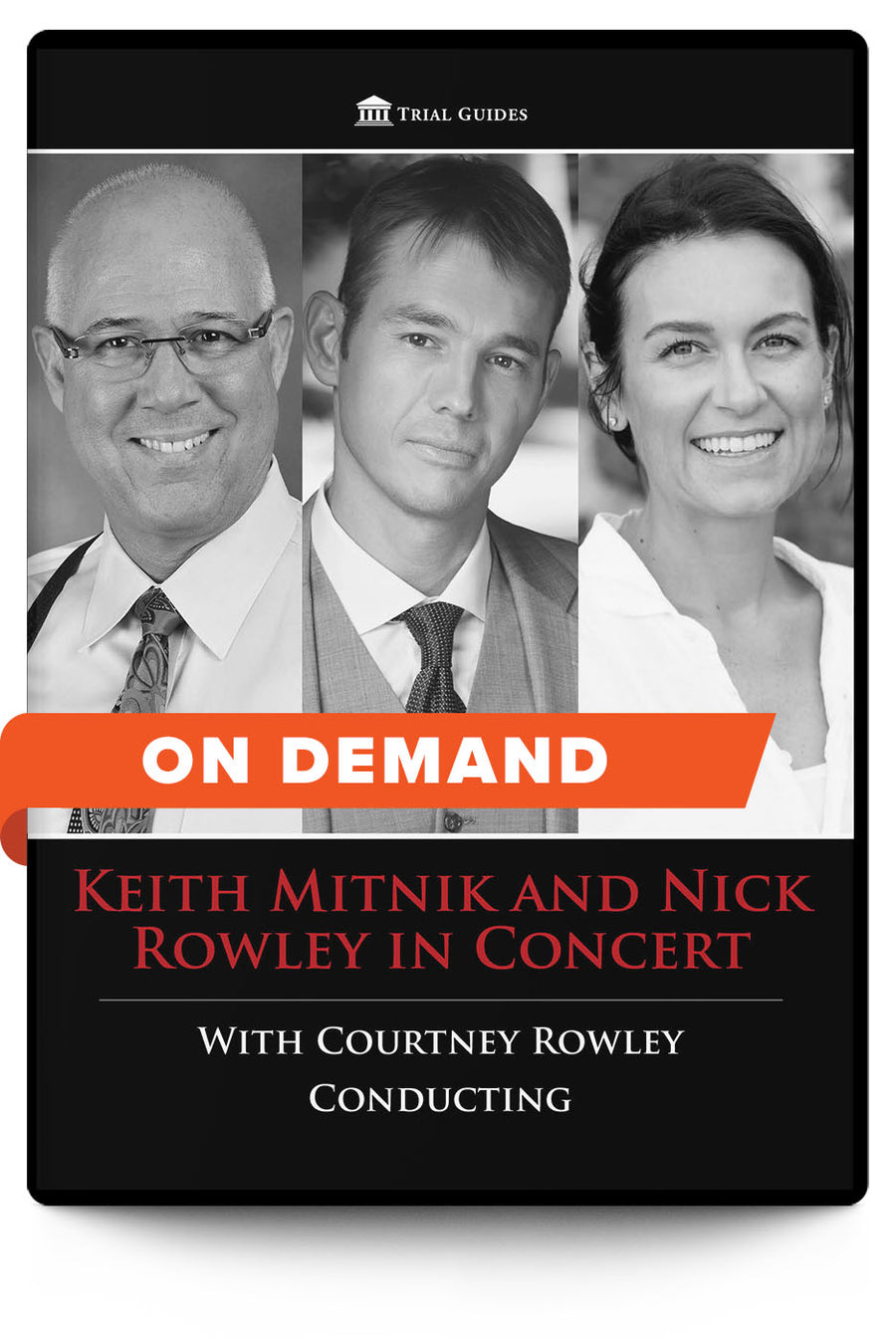 Click here for Access Instructions for On Demand Programs
Each user must register individually as they will need their own login to access the program.
*Plaintiffs Only Product
This webinar provides attendees a rare opportunity to watch three of the nation's leading trial lawyers discuss their methods for winning in trial. Keith Mitnik, Courtney Rowley and Nick Rowley will discuss how their different methods have led to record verdicts in cases ranging from "minor impact" to catastrophic losses. They will teach you how to implement their practical methods, gain experience in trial, and increase your settlement offers as a result. Trial By Human, Trial by Woman and Trial Guides have joined forces to bring this powerful trio together for a unique two and a half hour discussion.
*Thank you for your interest in a plaintiffs-only product
Part of what makes our materials so unique is that many of them are not available to attorneys who do any type of civil defense work, so the product you're about to purchase is solely available to civil plaintiff and criminal defense attorneys. This product is also not available to the general public.
As such, prior to purchase we require all customers to enter into a Binding Agreement with Trial Guides that both ensures that this product reaches its intended audience and also protects us from an intellectual property and distribution (sharing) standpoint.
You will be prompted to sign the agreement before you check out.
On Demand Program: 162 minutes
Original Air Date: 05/04/2020