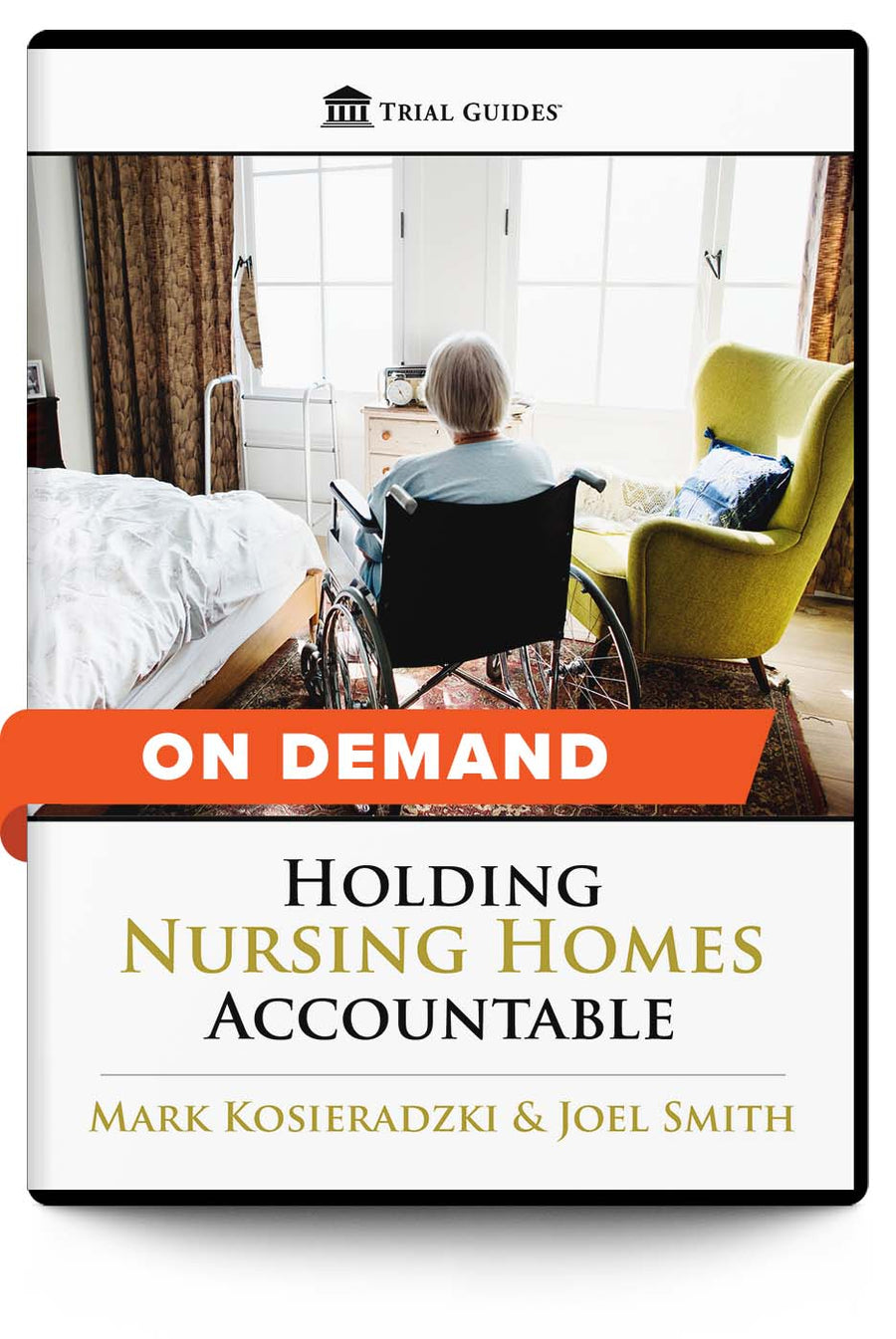 Click here for Access Instructions for On Demand Programs.

Each user must register individually as they will need their own login to access the program.
What happens when care providers don't care? As many people have lost physical access to loved ones who reside in nursing homes during this pandemic, this topic has become even more important. That lack of contact will likely lead to an increase in nursing home cases.
Mark Kosieradzki and Joel Smith are nationally renowned litigators at the head of the front in nursing home cases. They are the authors of the Trial Guides publication, Nursing Home Cases: When Caregivers Stop Caring. In this 90-minute program, the pair explore the following topics:
Holding Nursing Homes Operators Liable for Systemic Neglect of Their Patients

Infection Prevention and Control… or not

Discovery Strategies to Uncover the Truth
Using their decades of experience, Mark and Joel will help you be better prepared to take on these cases.
On Demand Program: 91 minutes plus 16 minutes of Q&A
Original Air Date: 08/14/2020