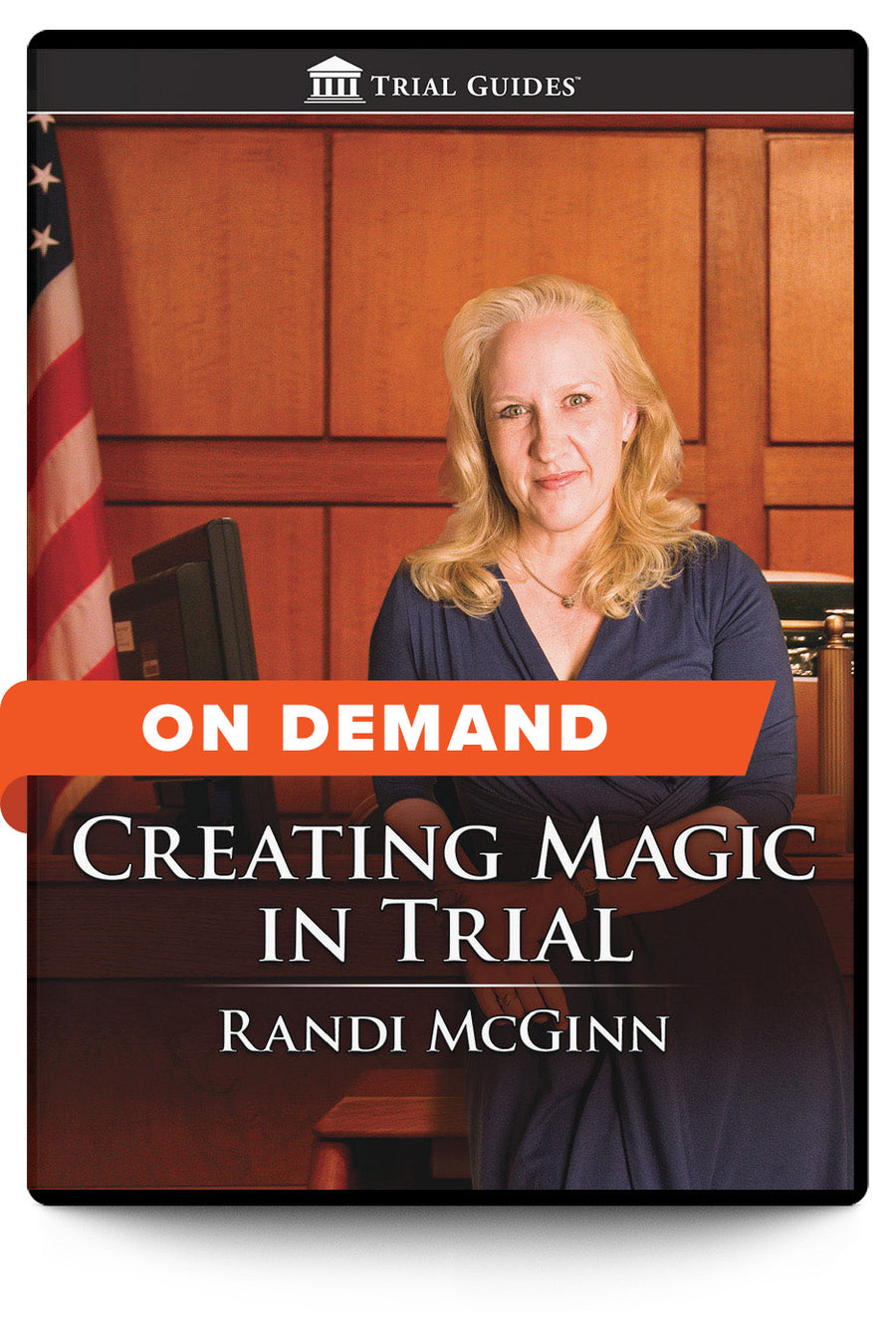 Click here for Access Instructions for On Demand Programs.
Each user must register individually as they will need their own login to access the program and comply with CLE requirements.
All trial lawyers strive for those magical moments in the courtroom that seal their victory and lead jurors to award exceptional verdicts. You can create those powerful tipping points that drive jurors into your corner, but it's not as simple as waving a magic wand—it takes preparation, planning, and practice.
In this media pack, Randi McGinn, a master of legendary cross-examinations, shows how thinking outside the box can help you win your cases. Along with fascinating anecdotes from her actual trials, McGinn shares strategies for how to:
Capture and keep a jury's interest in an age of shortened attention spans

Make the defendant your best witness

Determine the order of your cross to get the most out of witnesses

Create visual cross-examinations

Use themes to discredit defense expert witnesses

Use the defendant company's own marketing materials and manuals against them

Take advantage of online resources
In addition, McGinn reveals how the techniques for handling difficult witnesses have changed. Instead of tightly controlling these witnesses, she explains, it's more effective to calmly expose their unfair behaviors, whether they're lying, waffling, or stubbornly refusing to answer.
Creating Magic in Trial gives you the tools you need to whip up decisive, awe-inspiring moments during your next case.
On Demand Program: 99 minutes