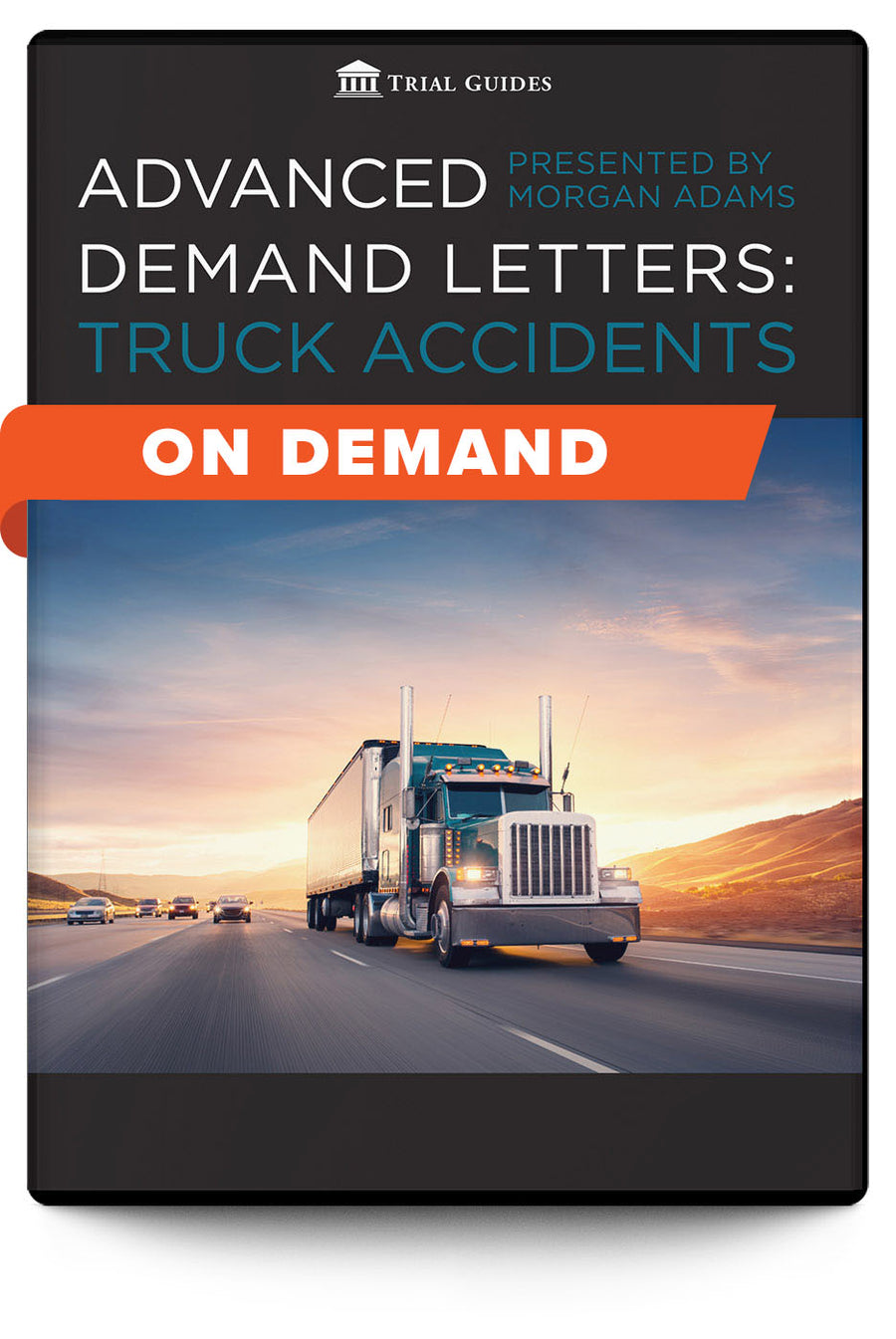 Morgan Adams is recognized as one of America's best trucking lawyers. In this
video, he provides inside tips for how to write demand letters for trucking cases.
Topics include:
How to find all the insurance for the tractor and trailer
How, and why, settling a trucking case is different from settling an auto case
The differences in insurance and how insurance companies handle trucking cases
How to ensure that you have qualified experts for a trucking case
The value of preparing for trial in order to get optimal settlement offers
Methods used by trucking insurers and defense counsel to get you to accept less than full value
The potential problems of using monetary numbers in your demand letters
The triggering effects of your demand letter on multiple layers of insurance
When the optimal time is to send your trucking demand letter
Working with multiple layers of insurance
Getting the adjuster to reconsider a bad offer
Video demand packages
The pros and cons of prelitigation mediation
Bad faith claims adjusting in trucking cases
If you handle, or would like to handle, trucking cases, this video teaches you how
to obtain more complete compensation for your clients.
On Demand Program: 96 minutes
Original Air Date: 09/23/2017
Accreditation is not being offered for this on demand program