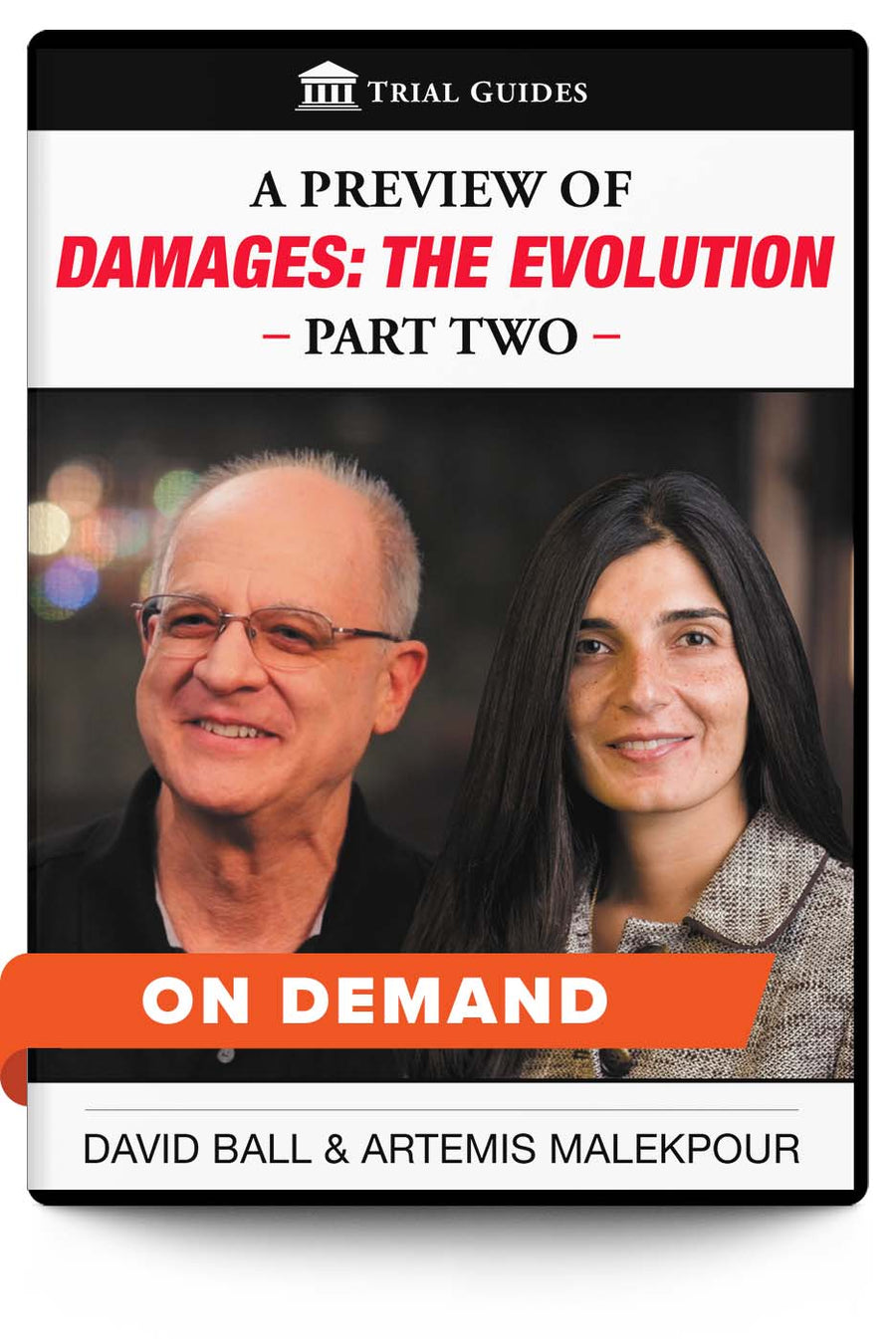 Click here for Access Instructions for On Demand Programs.
Each user must register individually as they will need their own login to access the program.
David Ball and Artemis Malekpour are two of the nation's foremost experts on damages. Now, Artemis and David are working on a new book on the next level of damages strategy with nationally renowned attorneys Nicholas Rowley and Courtney Rowley, aptly titled Damages: The Evolution.
In this 90-minute program, David and Artemis will give you a sneak peek of the topics covered in their new book. In the second part of this series, David and Artemis focus on how to navigate the ever-evolving issues in 2020 and beyond.
Topics include:
Proven ways to prepare for, and quickly adapt to, issues raised by 2020 and beyond

How to frame injuries and create solid, anti-defendant jury bonding you can focus on throughout trial

How to deal with shifting juror attitudes about experts and statistics

How to easily explain Daubert and Frye requirements, and show jurors that your experts are reliable—and that the defense's experts are not

Modern research on the "magic" of charisma

How to develop persuasive strategies that meet jurors where they are

How to get vital information on potentially volatile subjects during voir dire without offending or alienating jurors
On Demand Program: 101 minutes plus 33 minutes of Q&A
Original Air Date: 09/16/2020