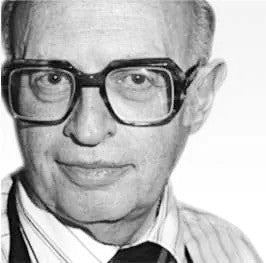 Theodore I. Koskoff
Trial Lawyer
Key Facts
Biography
Theodore I. Koskoff received his juris doctor degree in 1936 from Boston University Law School. He practiced law in Bridgeport, Connecticut, a university town of about 137,000 people.
Mr. Koskoff was president of the Association of Trial Lawyers of America, of the Roscoe Pound American Trial Lawyers Foundation, and of the Connecticut Trial Lawyers Association. He founded and served as chairman of the National Board of Trial Advocacy. In addition, he chaired the ATLA Colleges of Advocacy, the Annual Chief Justice Earl Warren Conferences on Advocacy, and the Practice and Procedure Section of the Connecticut Bar Association. He was a lifetime Fellow of the Roscoe Pound American Trial Lawyers Foundation and a Fellow of the American College of Trial Lawyers.
The author of more than thirty articles, Mr. Koskoff lectured before law schools, universities, and associations nationwide. In addition, Mr. Koskoff tried countless jury trials and enjoyed a thriving general law practice. He passed away in 1989.
For more by Theodore Koskoff, see the Trial Guides Masterworks DVD.
Theodore I. Koskoff's Products