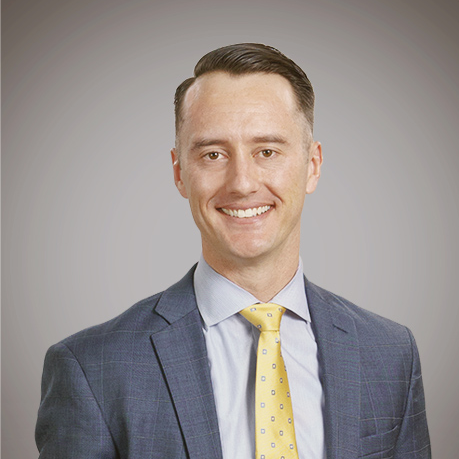 Spencer Pahlke
Trial Lawyer, Professor
Walkup, Melodia, Kelly, & Schoenberger

650 California Street
San Francisco, CA 94108
(415) 889-2919
Key Facts
Education
University of California at Berkeley, Boalt Hall School of Law, Berkeley, California
J.D. – 2007
Honors: Awarded Legal Ethics and in Environmental Law
Law Review: California Law Review, Member
Law Review: Ecology Law Quarterly, Associate Editor
University of Nebraska-Lincoln
B.A. – 2004
Honors: Highest Distinction
Major: Economics and Psychology
Minor: English and Communications
Honors
Rising Star, 2011 – 2012
SuperLawyer, 2013 – 2019
Best Lawyers, 2014 – 2019
Top 40 under 40, National Trial Lawyers
Biography
Spencer's practice focuses on catastrophic personal injury and wrongful death cases involving defective medical devices, vehicular collisions, dangerous conditions of public and private property, and medical malpractice.
Outside of his practice at Walkup, he also teaches at the University of California-Berkeley Law School (Boalt Hall) as a lecturer in trial advocacy.
In addition to his teaching, he directs Berkeley Law's external trial competition program and coaches multiple trial advocacy teams. Under Spencer's guidance, the program has risen to national prominence, having won many national honors and distinctions, including several national championships.
Spencer is also a recipient of the Edward D. Ohlbaum Professionalism Award, an award designed to recognize a trial advocacy teacher and program director who exemplifies the late Professor Ohlbaum's commitment professionalism, integrity, and honed proficiency. The award honors an individual whose life and practice display sterling character and unquestioned integrity.
Spencer has also taught and lectured on trial advocacy and tort law at institutions including the University of Michigan School of Law, Universidad de Monterrey (Mexico), San Francisco State University, and UC Berkeley. Spencer has also been an invited lecturer at Baylor University's prestigious School of the Trial, hosted annually in St. Andrews, Scotland.
Spencer has also provided ongoing legal education, including developing and co-chairing programs produced in conjunction with Berkeley Law, with a special focus on providing training to young attorneys. He has also co-chaired a presentation on governmental liability and design immunity, spoke to leading trial associations regarding governmental liability, made presentations on liability for commercial carriers, and lectured on the topic of liability insurance in the context of products liability.
Spencer was selected as a Super Lawyer from 2013-2019, and before that was Rising Star in 2011 and 2012. In 2014-2019, he was listed by Best Lawyers.
After graduating with Highest Distinction from the University of Nebraska with a double major in Economics and Psychology, Spencer attended law school at Berkeley Law, receiving his J.D. in 2007. At Berkeley, Spencer was a member of the California Law Review as well as an associate editor for Ecology Law Quarterly. Academically, he won Prosser Awards in Legal Ethics and in Environmental Law.
Spencer's main interest in law school was trial advocacy, both in Berkeley Law's competitive trial advocacy program and its clinical programs. Clinically, he tried cases before Oakland's Citizen's Police Review Board. There, his responsibilities included representing people claiming violations of their constitutional rights at the hands of the Oakland Police Department. He successfully competed on several trial teams. He won the Bay Area trial competition held by the San Francisco Trial Lawyers Association. Additionally, in the National Trial Competition, his three-person team was a regional finalist, and he won two top advocate awards.
Spencer joined the Walkup firm in 2007, and practices all types of personal injury litigation in all courts within the State of California.
Spencer Pahlke's Products