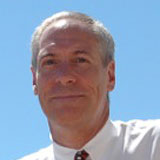 Paul J. Scoptur
Trial Consultant
Key Facts
Education
Marquette University Law School, J.D., 1978
Professional Affiliations
Trustee and past co-chair of the National College of Advocacy Board of Trustees
Adjunct Professor of Law at Marquette University Law School
Member of the American Society of Trial Consultants
Biography
Paul J. Scoptur exclusively represented plaintiffs since graduating from Marquette University Law School in 1978. He was on the Board of Directors of the Wisconsin Association for Justice and was a trustee and past co-chair of the National College of Advocacy Board of Trustees. He was an Adjunct Professor of Law at Marquette University Law School where he taught litigation and trial skills. He was named one of the Best Lawyers in America continuously since 2002 and was one of Wisconsin's top fifty Super Lawyers. He was a Diplomat of the NCA and was one of the first lawyers to complete the NCA's Advanced Studies in Trial Advocacy curriculum.
Paul was also a member of the American Society of Trial Consultants and was internationally recognized as an expert on deposition skills and developing case and trial strategies. He taught thousands of lawyers how to use advanced techniques to take depositions that make a difference and was one of America's most sought after trial consultants. The cases he worked on in the US and Canada recovered a total in excess of $150 million.
Paul is a coauthor of Advanced Depositions Strategies & Practice with Phillip Miller. Together they produced two videos, one sharing the name of their book, and the other titled Deposing the Defense Medical Examiner.
In over twenty years of coaching, Paul never got a technical foul. You can learn more about Paul at www.plaintiffslaw.com.
Paul Scoptur passed away on June 3, 2018.
Paul J. Scoptur's Products