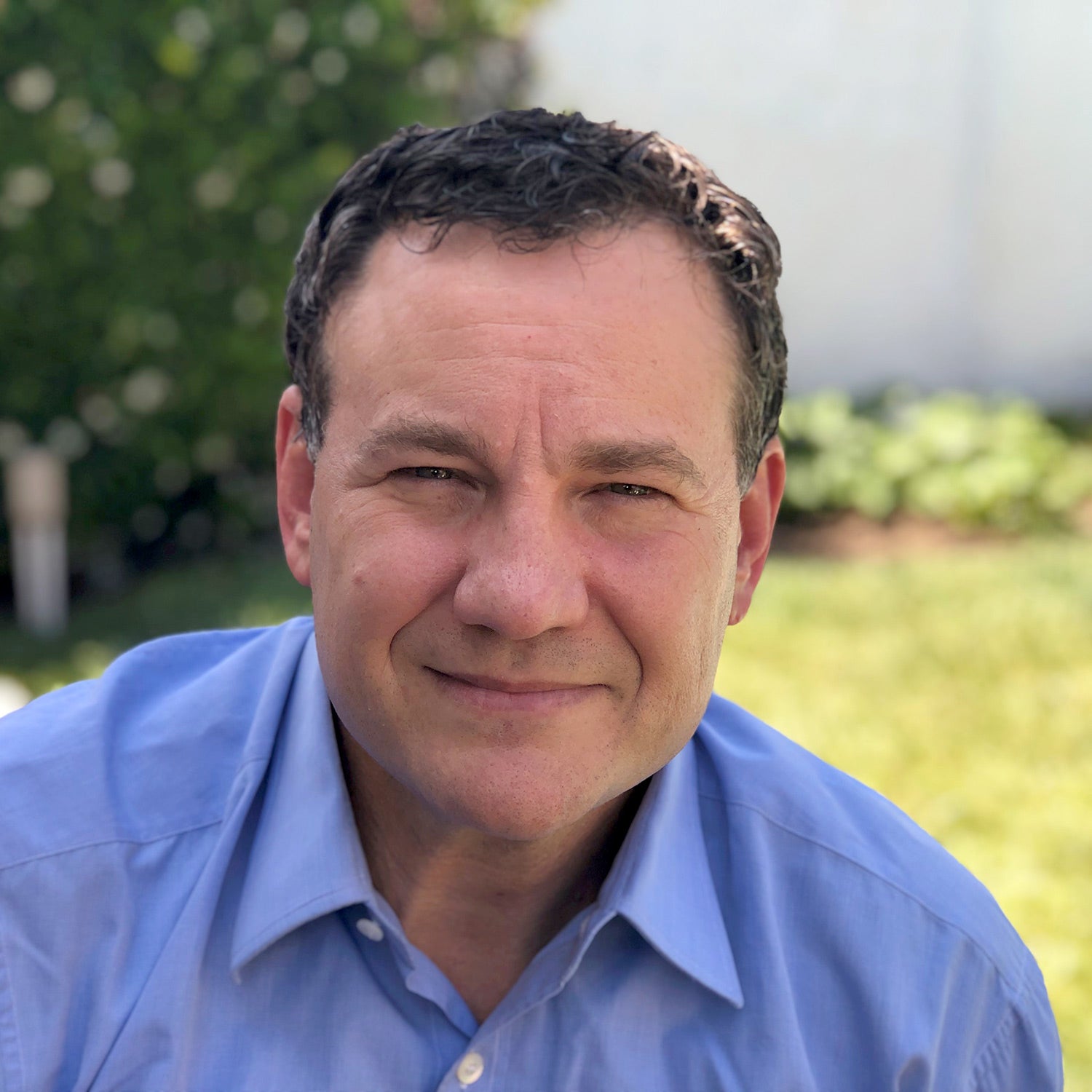 Michael L. Cohen
Trial Lawyer
Key Facts
Education
B.A. with Highest Honors, University of Texas at Austin (1988)
J.D. Harvard Law School (1991)

Legal and Professional Associations
Member & Emeritus Member of the Board of Governors, Consumer Attorneys Association of Los Angeles
Member, Consumer Attorneys of California
Member, American Association of Justice
Honors
Two-time finalist for "Streetfighter of the Year" Award (2010, 2013), given annually by the Consumer Attorneys of California
Biography
Michael was born and raised in Oklahoma City, Oklahoma. After high school he attended the University of Texas at Austin, earning his B.A. with Highest Honors (Phi Beta Kappa, Dean's Distinguished Graduate). He attended Harvard Law School (J.D.), where he was an editor for the Harvard Law Review.
After law school, Michael spent a year traveling across the United States, interviewing hundreds of people in their twenties about their hopes, their ambitions, and their concerns for the future. His research became the basis for his book, The Twentysomething American Dream.
Michael began his practice in the Dallas office of Susman Godfrey LLP, one of the nation's pre-eminent firms for complex civil litigation and bet-your-business lawsuits. At Susman Godfrey, Michael represented plaintiffs and defendants in federal and state courts throughout Texas and in other states. His docket included commercial disputes, contract disputes, securities class actions, disputes related to trade secrets and copyright infringement, complex insurance coverage disputes for Aetna and for Webb County, Texas, and a shareholder's derivative suit against a unit of General Electric. While at Susman Godfrey, Michael served as second-chair in two trials. In one, he represented ITT Commercial Finance in a lawsuit against Walmart. In the other, he represented a woman who had been wrongly arrested and jailed based on charges of theft-by-check for checks that she did not write.
In 1996, Michael and his older brother started their own firm, Cohen Darnell & Cohen, PLLC. Before the firm had even opened its doors, Michael took over as lead trial counsel for the defendant (Foodmaker, a.k.a. Jack in the Box) in an employment-discrimination case just one week before trial. His predecessor had conducted almost no investigation of the plaintiff's claims. Michael's cross-examination of the plaintiff was so effective that he persuaded a federal judge to dismiss the plaintiff's case and to enter judgment for the defendant without Michael calling even one witness for the employer. Later, Michael represented an inventor in a patent-infringement trial against Huber Corporation, then one of the nation's largest privately held corporations.
In 1999, Michael moved to Los Angeles, and he began devoting his practice to representing people and firms as plaintiffs in civil lawsuits.
From 2002 to 2004, Michael was an associate in the Los Angeles office of Hagens Berman LLP (now Hagens Berman Sobol & Shapiro). At Hagens Berman, Michael represented women in three gender-discrimination class actions against Boeing (in Long Beach, CA; Wichita, KS; and St. Louis, MO). He also represented consumers in class actions throughout California.
In mid-2004, Michael became the head of the class action department for Shernoff Bidart & Darras (now Shernoff Bidart Echeverria & Bentley), one of the nation's pre-eminent firms representing policyholders against insurance companies. While at SB&D, Michael was on a team of attorneys representing senior citizens in a series of class actions against insurance companies that had used misleading sales tactics to sell the seniors grossly inappropriate annuity contracts. Michael also represented individual policyholders against their carriers when their claims were unfairly denied. While at SB&D, Michael took cases that other attorneys had rejected because they were too complicated or required too much work. He successfully recovered more than $1.5 million in settlements for these clients.
In 2006, Michael opened his own firm in Los Angeles. He continued taking cases that other attorneys thought were too difficult and obtained substantial settlements for his clients.
In 2009, Michael took over as lead trial counsel for a policyholder whose insurance carrier had improperly denied him a defense in a series of seven lawsuits. When Michael took over as lead counsel, the case had been dismissed by the policyholder months before, but the insurance carrier had resurrected the case and dragged the policyholder back into federal court. Within months, Michael persuaded the court that the policy's $1 million limit did not apply to his client's claims. In addition, even though the court had previously dismissed the policyholder's claims for bad faith and exemplary damages, Michael persuaded the court to reinstate those claims and allow them to be presented to the jury. Shortly after that, the carrier brought in a second national law firm—O'Melveny & Myers— as the company's lead trial counsel. After a trial that lasted nearly three weeks and just minutes before closing arguments were to begin, Michael's client accepted a seven-figure settlement from the carrier. For their work in this case, Michael and his partner, Heather McKeon, were finalists for the 2010 "Streetfighter of the Year," awarded annually by the Consumer Attorneys of California ("CAOC").
In October 2010, Michael was co-trial counsel in a nationwide consumer class action that was tried in Riverside Superior Court, Jeanessa Fenderson, et al. v. Heidi Diaz, et al. Michael and his co-counsel represented approximately 48,000 people who had paid to join Kimkins.com, a website for dieters. The site peddled a diet that was little more than a prescription for anorexia. Many of the women who stuck with the diet for any length of time lost their hair; others stopped menstruating. The superior court certified for class treatment claims for violations of California's Unfair Competition Law, or UCL. The court also certified for class treatment claims for common law fraud and negligent misrepresentation, claims that courts rarely certify for class treatment. The matter went to trial—also highly unusual for a class action. After hearing the evidence, the court determined that the defendants had violated the UCL and had committed fraud and ordered the defendants to pay restitution of more than $1.8 million. The Court also ordered the defendants liable for $500,000 in exemplary damages and issued a sweeping injunction against them.
From 2009 through 2011, Michael and his partner, Heather McKeon, represented an Assistant U.S. Attorney in a discrimination and retaliation lawsuit against the U.S. Attorney's Office for the Central District of California. In 2011, the parties settled on terms that were favorable to Michael's client. The settlement is said to be the highest for a claim of its kind in the history of that office.
In 2011 and 2012, Michael and Heather were lead counsel for the plaintiff in a legal malpractice case against one of the San Fernando Valley's largest law firms. The defendants had represented their client in a hard-fought lawsuit in federal court over the rightful beneficiary of a $2 million life insurance policy, and their client lost in the underlying trial. In the following legal malpractice case, Michael and Heather were able to persuade the trial court that the defendants' unthinking handling of two key witnesses fell below the standard of care and could have made the difference between winning and losing. The malpractice case settled on the eve of trial on terms that were favorable to their client.
In 2012 Michael was co-counsel for the plaintiff in a bad-faith trial against State Farm. The case ended with the jury finding that State Farm had acted unreasonably in its handling of his client's underinsured motorist claim.
Later in 2012, Michael was lead counsel in a six-week trial for 49 homeowners in a bad- faith mass action against Mercury Casualty Company. During the course of this trial, Michael examined or cross-examined over 60 witnesses.
In 2012, Michael, his partner, and their co-counsel settled a class action against Anthem Blue Cross and Blue Cross Life and Health. In that case, Michael and his colleagues represented approximately 3,500 Anthem members who had been diagnosed with severe mental illnesses. The plaintiffs contended that Anthem was using its Behavioral Health Outpatient Authorization Program to restrict class members' access to outpatient mental health treatments in violation of California's Mental Health Parity Act. The plaintiffs also alleged that Anthem was discriminating against them because of their medical condition in violation of the Unruh Act, California's primary anti-discrimination statute. This case was the first time a court certified for class treatment an Unruh Act claim based on an insurance company's claims-handling practices. The case settled about two weeks before trial. Under the terms of the settlement, Anthem agreed to stop its program. Anthem also agreed to pay $6,000 to each class member who had been denied benefits for outpatient mental health treatments under the program. For their work in the Katz case, Michael, Heather, and their co-counsel were named as finalists for CAOC's 2013 "Streetfighter of the Year" Award. It was the second time Michael and his partner were finalists for this state-wide award.
In 2013, a United States Bankruptcy Court approved Michael and his partner as special counsel for the estate of an oil re-refinery to prosecute the estate's claims against Lloyd's of London and Chartis (AIG) for underpayment of claims arising from a fire at the refinery.
Michael continues to devote much of his practice to representing people and firms with claims that have been wrongly and unfairly denied by insurance carriers. He also represents plaintiffs in other civil matters, including employment discrimination (for employees), class actions—often insurance-related class actions—contract disputes, legal malpractice (representing clients against their former attorneys), and business disputes.
Michael L. Cohen's Products