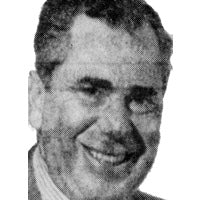 Key Facts
Biography
Marvin Lewis

was a pioneer of the legal concept of psychological or "psychic" injury, arguing in a 1959 case that a female client became psychotic after falling through a wooden stairway at her apartment. He said the woman's physical fall was a "fall from grace," which interfered with her religious upbringing. The woman, June Daimare, who had sued her landlord for damages, was awarded $101,000, a large verdict at the time and the first significant psychological injury case.
Mr. Lewis is best known for Gloria Sykes v. San Francisco Municipal Railway, a 1970 trial that the national media called "The Cable Car Named Desire." At the time little was known about brain injuries or psychological conditions. In 1964, Lewis' client, Gloria Sykes, was a passenger three quarters up a hill in San Francisco in a streetcar that suddenly started to slide backwards. As the car rolled downhill it quickly picked up speed going faster and faster. The car rolled backward three blocks before the "grip man" pulled the emergency brake causing the streetcar to come to an abrupt stop. In the process, Sykes struck her head on a steel support pole hard enough to leave a dent in it. She walked away with a sore head and two black eyes. But as a result of the head injury, she went on to lose her "mental balance" and became an uncontrollable nymphomaniac. Lewis presented evidence that Sykes had gone from being a deeply religious woman who was a Sunday school teacher before the incident, to having an "insatiable appetite for sex" having sexual affairs with over 100 men in just the year before the trial as well as women. She had contracted STDs, become a hypochondriac and attempted suicide in the years following the incident. Lewis sued the city of San Francisco on behalf of Sykes. The trial set off an unprecedented media frenzy. Lewis sought $500,000 — unprecedented at the time. The defense insisted that the cause of Sykes' nymphomania was her use of birth control pills (which were new on the market at the time) and that she was focusing every negative thing in her life on the rail car incident. While lay testimony supported her claim, her own testimony late in the case is reported as having been quite weak, not providing strong causation evidence for jurors. In closing the defense asked for a verdict of $4,500. The jury awarded her $50,000. Despite this verdict seeming small by today's standards, and was a disappointment for Lewis himself, this was a significant case for injured people recovering for psychological injuries even when the resulting conduct was socially unacceptable by social standards of the time.
After the Sykes case, Lewis went on to represent many other people with psychological injuries. He wrote a book called "Psychic Injuries" in 1975, providing lawyers nationally with a better understanding of how to handle psychological injury cases.
Mr. Lewis was founder and first president of the California Trial Lawyers Association and was president of both ATLA and the Western Trial Lawyers Association.

"[Lewis] was one of the exemplary lawyers, not only in San Francisco, but around the country," said his old friend and colleague Melvin Belli.
In addition to being a nationally respected lawyer, Lewis was long associated with public transit and was a major force in making Bay Area Rapid Transit a reality for San Francisco commuters.