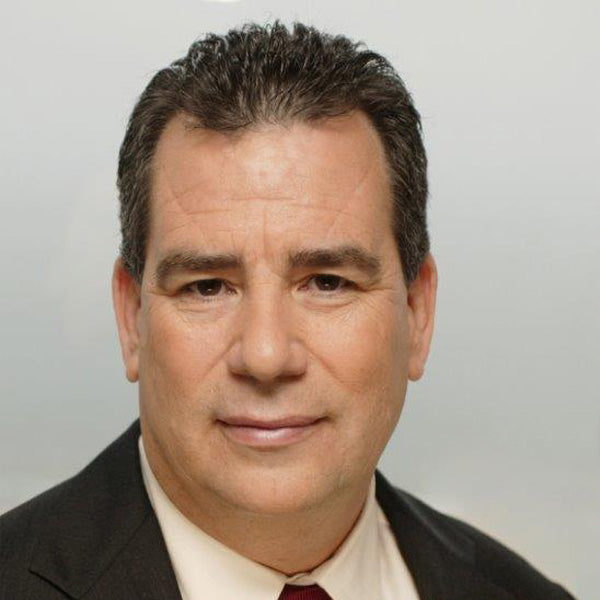 Panish Shea & Boyle LLP

11111 Santa Monica Blvd., Suite 700
Los Angeles, CA 90025
310-928-6200
Key Facts
Education
B.S., California State University, Fresno
J.D., Southwestern School of Law
Legal and Professional Associations
Inner Circle of Advocates
Fellow, American College of Trial Lawyers
International Society of Barristers
American Board of Trial Advocates (former chapter president)
Honors
2019 Top 100 Lawyers in California – Daily Journal
2019 Top Plaintiff Lawyers in California – Daily Journal
2019 Plaintiffs Lawyer Trailblazer – National Law Journal
2019 Titan of the Plaintiffs Bar – Law360
2019 California Lawyer Attorney of the Year (CLAY) Award in the area of Personal Injury
2019 Best Lawyers® Lawyer of the Year – Personal Injury Litigation – Plaintiffs – Los Angeles
2018 Finalist for CAOC Consumer Attorney of the Year
2018 Top 100 Lawyers in California – Daily Journal
2018 Top Plaintiff Lawyers in California – Daily Journal
2018 Daniel O'Connell Award – by Irish American Bar Association-Los Angeles
2018 Best Lawyers® Lawyer of the Year – Aviation Law – Los Angeles
2017 Top 100 Lawyers in California – Daily Journal
2017 Top Plaintiff Lawyers in California – Daily Journal
2017 Civil Advocate Award – by the Association of Southern California Defense Counsel (ASCDC)
2017 Finalist (2) for CAOC Consumer Attorney of the Year
2016 Outstanding Litigator – by Southwestern Law School
2016 Top Plaintiff Lawyers in California – Daily Journal
2016 Best Lawyers® Lawyer of the Year – Plaintiff's Personal Injury Litigation – Los Angeles
2015 National Law Journal's Elite Trial Lawyers Hall of Fame
2015 Best Lawyers® Lawyer of the Year – Product Liability Litigation – Los Angeles
2015 Top 25 Plaintiff Lawyers in California – Daily Journal
2015 Robert E. Cartwright Sr. Award (given by the Consumer Attorneys of California in recognition of excellence in trial advocacy and dedication to teaching trial advocacy to fellow lawyers and to the public.)
2014 Consumer Attorney of the Year – by the Consumer Attorneys of California
2013 California Lawyer Attorney of the Year (CLAY) Award in the area of Personal Injury
The National Law Journal's 100 Most Influential Lawyers In America
Daily Journal's Top 100 Most Influential Attorneys in California
2012 Top 20 Lawyers in California by The Recorder
2010 Trial Lawyer of the Year by the California Chapter of the American Board of Trial Advocates (ABOTA)
2010 Champions of Justice award from Loyola Law School
2010 Best Lawyers® Lawyer of the Year – Product Liability Litigation – Los Angeles
2009 Best Lawyers® Lawyer of the Year – Personal Injury Litigation – Los Angeles
1999 Trial Lawyer of the Year – by Consumer Attorneys Association of Los Angeles (CAALA)
Top 500 Attorneys and Litigators in the United States by Lawdragon
Top 10 Southern California Super Lawyers® (various years, including from 2009-2017)
Listed in Best Lawyers® since 2001
Listed in Southern California Super Lawyers® since 2004
Biography
One of the country's leading trial attorneys, Los Angeles personal injury lawyer Brian Panish has obtained some of the most significant jury verdicts in United States history on behalf of plaintiffs. His courtroom victories include a $4.9 billion record verdict in the landmark products liability case Anderson v. General Motors, over 100 verdicts and settlements in excess of $10 million, six verdicts in excess of $50 million, and more than 250 verdicts and settlements over one million dollars in personal injury, car accident, wrongful death and business litigation cases.
Mr. Panish consistently serves in a leading role in the largest personal injury cases in California and the country — he currently serves as Plaintiffs Co-Lead Counsel in the Woolsey Fire litigation, Plaintiffs Co-Lead Counsel in the Southern California Fire Cases litigation arising from the 2017 Thomas Fire and subsequent debris flows in Montecito, California and serves on the Plaintiffs Executive Committee for the 2017 North Bay Fires in Northern California. Additionally, Mr. Panish has been appointed as Co-Lead Trial Counsel in the Porter Ranch/Aliso Canyon Gas Well Blowout Litigation and has served in leadership roles in the Asiana Airlines Crash Litigation, the Olympus Superbug CRE Litigation and DePuy ASR Hip Implant Litigation, among others.
Since 2011, Mr. Panish has obtained more than $500 million in verdicts including, among others, a landmark $53,745,374 verdict for two Southern California brothers who were severely injured following a head-on collision with CRST big rig, a $41,864,102 jury verdict and subsequent $46,000,000 settlement for a United States Air Force Captain who suffered catastrophic injuries after being struck from behind while on his motorcycle and then dragged the length of a football field and a half by a Southern California Gas Company truck, a $36.5 million jury verdict against Schneider National for a big-rig crash that left a woman with severe spinal cord injuries, a $34.5 million verdict for a man who suffered a below the knee amputation after being hit by a tractor trailer, a $21,503,420.48 jury verdict for a Southern California man who suffered catastrophic injuries after a vehicle illegally exiting the 405 Freeway HOV lane struck his motorcycle and sent him careening across three lanes of traffic and into a passing flatbed trailer, a $17.4 million verdict for a Ph.D. student who suffered brain and jaw injuries during a rear end chain collision accident, a $17 million jury verdict against the Los Angeles MTA in the wrongful death of a visually impaired passenger, a $17.845 million award in a wrongful death case involving four family members killed when a Marine jet crashed into their home, a $20 million jury verdict for a woman who suffered a brain injury in a hit-and-run accident involving a J.B. Hunt tractor trailer, a $17 million jury verdict for a 84-year old man hit by a bus resulting in a leg amputation, a $15.3 million jury verdict for a woman and her daughter after the woman was severely injured on a negligently driven Alameda Contra-Costa Transit District bus, a $10.45 million jury verdict for the family of a security guard killed on the CBS studio lot and a $8.3 million jury verdict in the first DePuy ASR Hip Implant case to go to trial.
Because of his expertise in personal injury, wrongful death, mass tort and product liability cases, Mr. Panish has been appointed to serve on the Plaintiffs' Steering and Executive committees in numerous high profile mass torts and major disaster cases, including litigation involving train crashes (co-lead counsel in the the Chatsworth Metrolink disaster, the Glendale Metrolink crash, and the Placentia Metrolink collision), airplane disasters (Alaska Airlines Flight 261 and Singapore Airlines Flight 006 crashes), pharmaceuticals (Vioxx and diet drugs), and defective product cases (Welding Rods, DePuy ASR Hip Implant Litigation, and Toyota Unintended Acceleration cases.) He is currently handling numerous cases involving the Asiana Flight 261 plane crash as well as serving as Plaintiffs Co-lead Trial Counsel, representing over 7,000 clients in the Porter Ranch Gas Leak litigation.