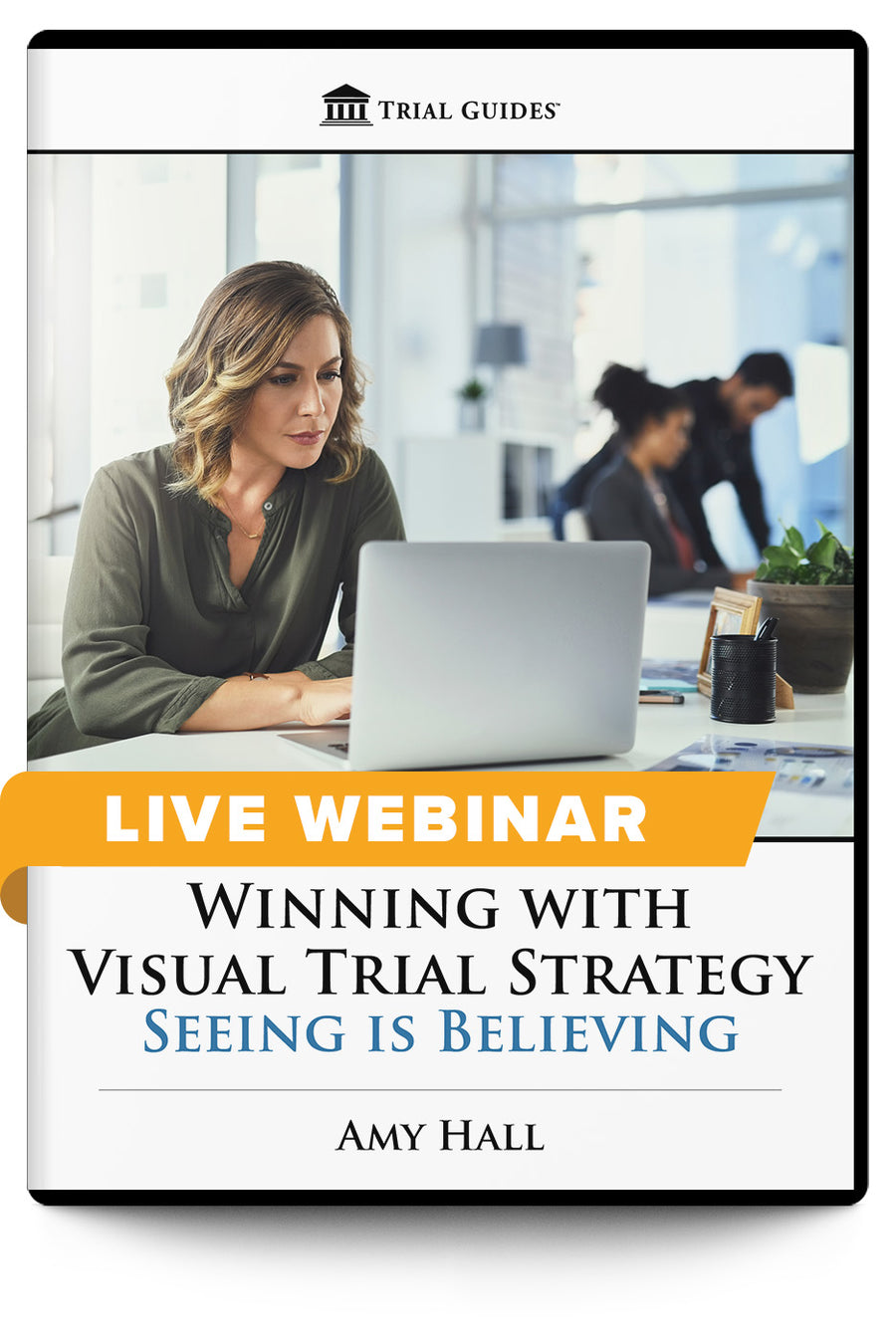 Jurors are often faced with confusing and contradictory information. In many cases, the better argument is simply the one that's easier to understand. Jurors appreciate it when lawyers make their cases simple—and there is perhaps no better way to do so than through Amy Hall's visual trial strategy.
What is visual trial strategy? Visual trial strategy is a method of developing and presenting courtroom communication in a way that is interrelated, interdependent, and strategically sequenced to support your central message. The process begins early in case development and carries through to your closing statement.

In this webinar, trial consultant Amy Hall breaks down the neuroscience behind visual trial strategy and how it makes a difference in the courtroom. She then takes you beyond the basics and gives you practical tools that you can put to use right away.

You will learn how to:

Structure your case with visual trial strategy
Plan your first suite of exhibits
Recognize the distinctive look of good demonstrative exhibits
Avoid common pitfalls with the visual trial strategy approach
Use "Anchor/Link/Payoff" to organize the facts of your case
Sequence your exhibits for maximum impact
Steer mediation and deposition with your visual trial strategy

Visual trial strategy will help you distill your case down to its essence and focus your jurors' attention where it matters. Discover how to present your case in a way that jurors will not just understand, but connect with and care about. No graphic design skills required.
Click here for Access Instructions for Webinars.
Each attendee must register individually as they will need their own login to access the event.
Live Webinar:
December 12th, 2023 ♦ 3:30 PM ET ♦ 12:30 PM PT
60 minutes followed by up to 30 minutes of Q&A