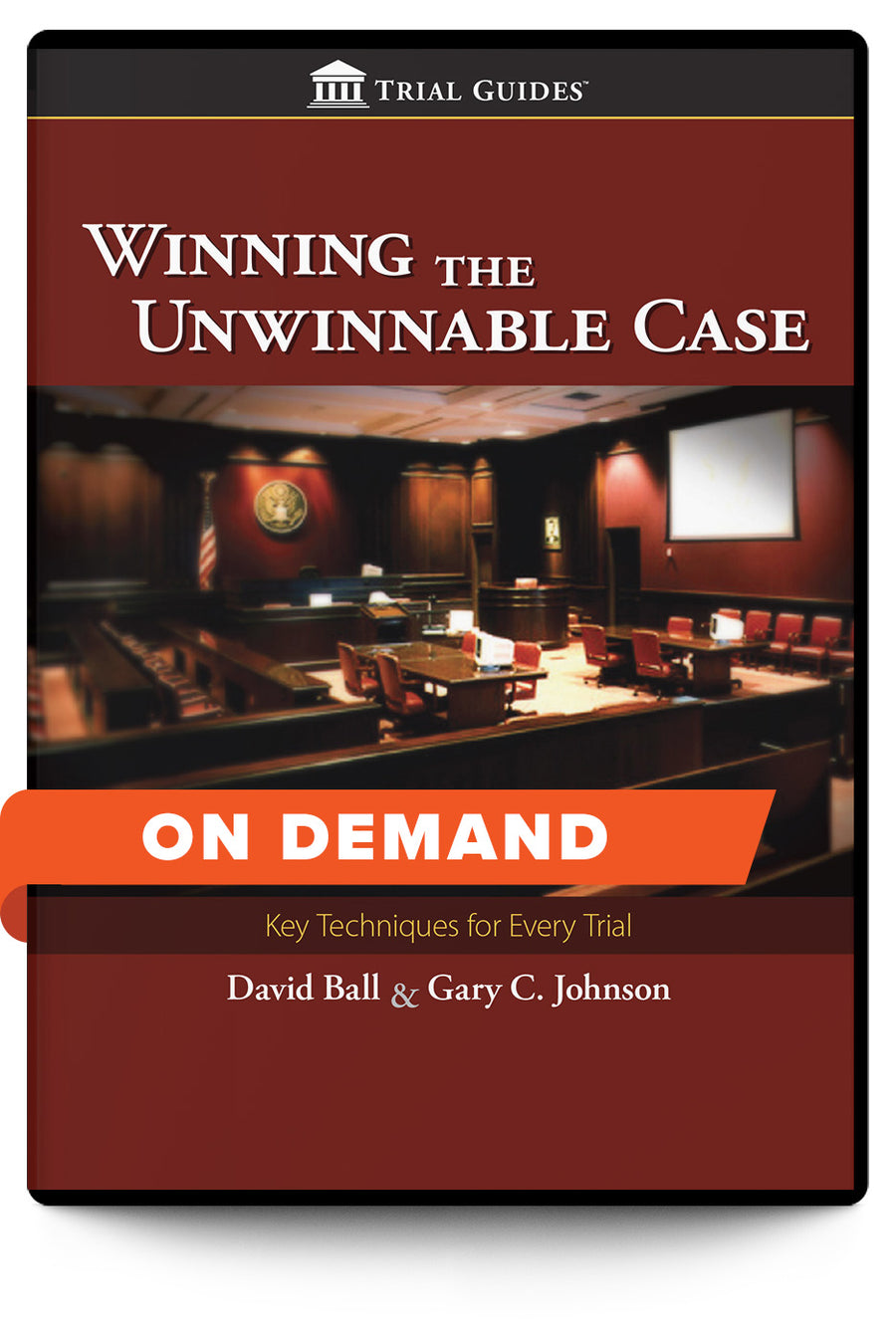 Click here for Access Instructions for On Demand Programs
Each user must register individually as they will need their own login to access the program.
From David Ball's intro:
This video is about the inspiring story of how one of America's best trial attorneys, Kentucky's Gary C. Johnson, prevailed in a nearly impossible case. This discussion's original purpose was to help other attorneys see how to deal with some of the most common problems encountered in nearly every personal injury case. But the discussion turned out to be more. It's one of the most inspiring stories behind a trial you have ever heard. You will find yourself playing this discussion over and over, before every difficult trial you ever face.
On October 17, 2002, a Knott County, Kentucky, jury ordered Equitable Resources Incorporated of Pittsburgh, Pennsylvania, to pay more than $270 million to Phairon Johnson of Deema, Kentucky. A series of focus groups conducted over the months before trial showed just how difficult this case would be. Instead of backing away from an unwinnable case, Gary Johnson used an approach he calls judo law to leverage the facts, and to turn the most difficult issues to his advantage. This approach turned this unwinnable case—in one of those counties that everyone said would never give a decent verdict—into what is believed to be the largest verdict ever given to an individual for a company's environmental negligence.
We believe the story behind this case will help and inspire you to be a better lawyer. Please enjoy watching, and keep a note pad or a dictating recorder nearby. You will want to take a lot of notes.
On Demand Program: 154 minutes