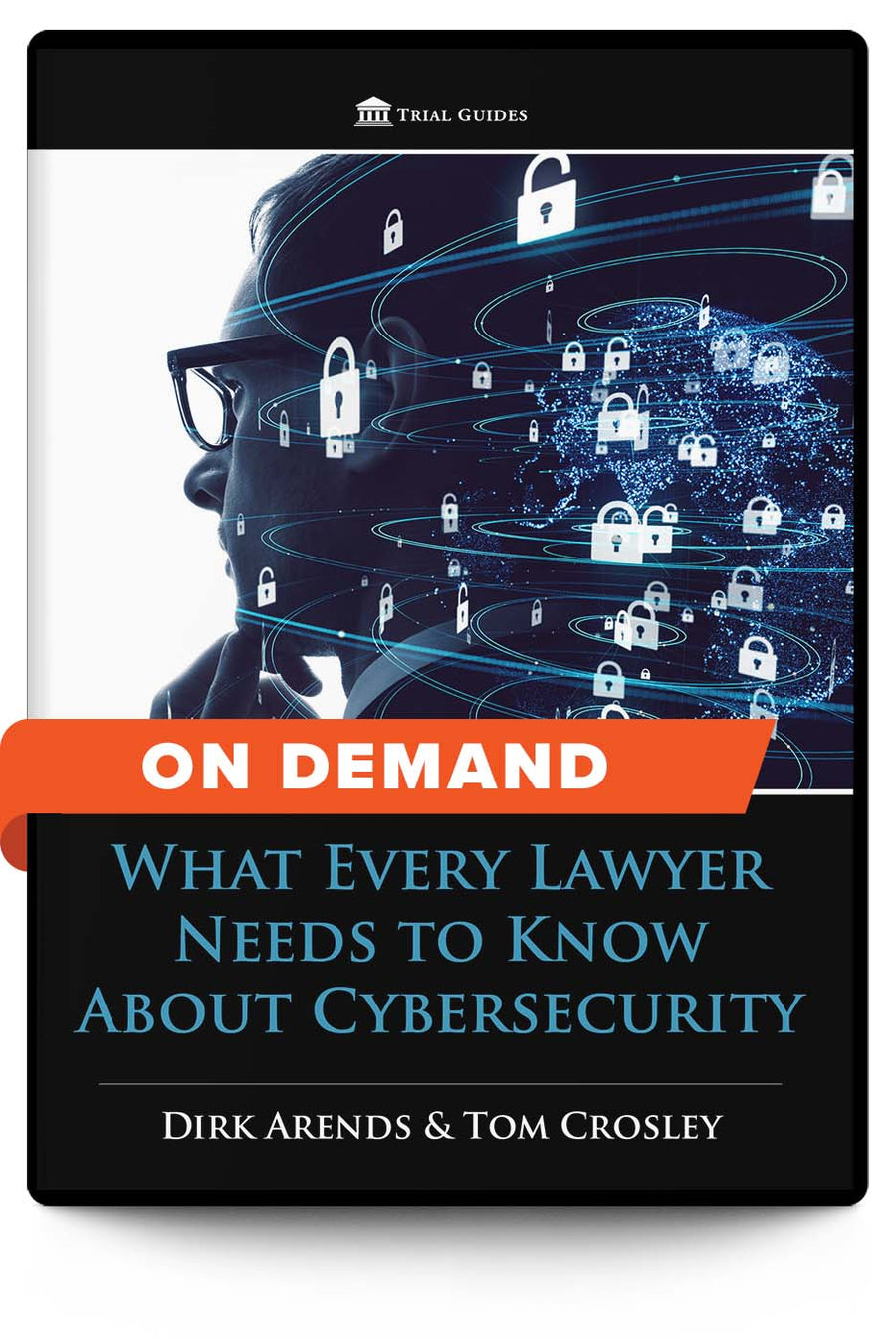 Click here for Access Instructions for On Demand Programs.

Each user must register individually as they will need their own login to access the programs.
The global pandemic reshaped the way law firms and the courts operate. Successful remote work has become an important part of how organizations can effectively function today and thrive in the future. But these new changes have heightened the level of new and old threats. How can we best protect our clients' data? What is the best way to train our employees about cybersecurity? How can you fulfill your fiduciary duties if you can't "see" your data or your files?
In this program, Dirk Arends, CEO of Virtual Systems and Tom Crosley, of Crosley Law, explore the top five cybersecurity concerns with remote work and how law firms are rethinking the way they use technology to better support their employees and their clients.
On Demand Program: 91 minutes plus 4 minutes of Q&A
Original Air Date: 07/29/2020