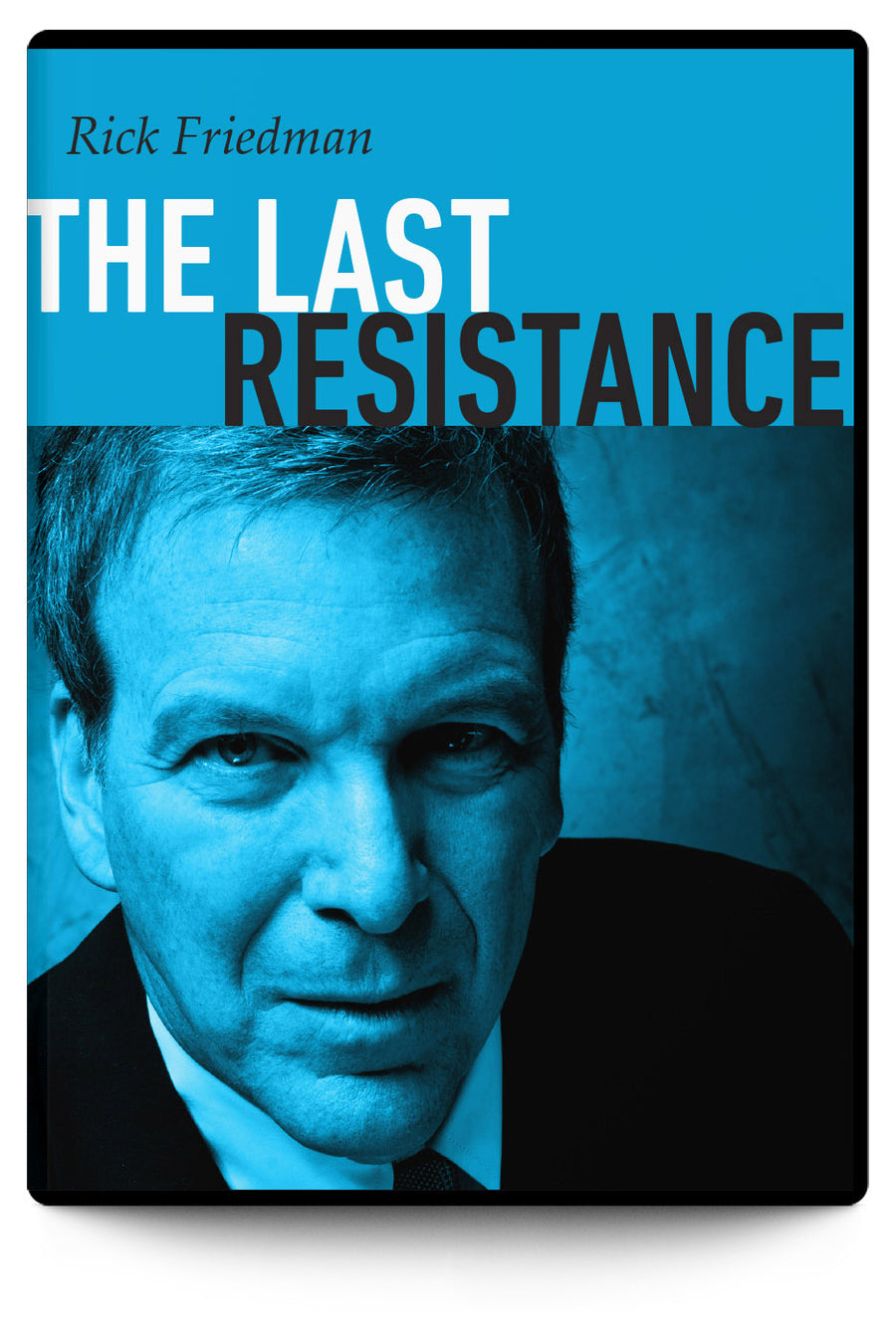 In The Last Resistance, Rick Friedman speaks to the heart of advocacy. He challenges you to consider what you're really working for and to make it the center of your career. He calls on all trial lawyers to recognize themselves as the last organized resistance in an undeclared culture war in which corporations brush aside human concerns in the pursuit of profit. With his signature blend of wit and warmth, he explores the practical ways moral advocacy can help you persevere in the face of superior resources and uneven playing fields. He also outlines the ways you can cripple yourself when you internalize your opponents' values.
Point by point, he offers ways to guard against:
The danger of putting business concerns ahead of professionalism and how this behavior alienates the public and the jury pool
The fallacy of the morally neutral zealous advocate and the view that corporations are entitled to an amoral defense
The self-defeating nature of comparison and why advocates are less like athletes and more like artists
Buying into the corporate attitude that appearance is everything and losing is for losers
In just under an hour, Rick homes in on what advocates everywhere are fighting for. He shows you not only how to keep those values at the core of your practice but also how to turn them into your greatest assets.
The Last Resistance - Rick Friedman from Trial Guides on Vimeo.
DVD: 60 minutes; 2 discs; First edition (September 2016); ISBN: 978-1941007563
Publisher: Trial Guides, LLC
Disc 1 [60:05]
The Things That Hold Us Back as Lawyers
Use What You Have Been Given
The Perils of Practicing Law
Why Are You Practicing Law?
The Last Resistance
What Are We Fighting For?
The Four Ways We Have Hurt the Practice of Law
The Zealous Technician
Trying to Fill the Vacuum
The Moral Advocate
The Comparison Trap
Challenging the Corporate Culture of "Losing is for Losers"
Becoming the Most Effective Advocate
Values Worth Fighting For
Being Part of the Last Resistance
Total running time: 60 minutes
Also included in package: audio CD of the same content