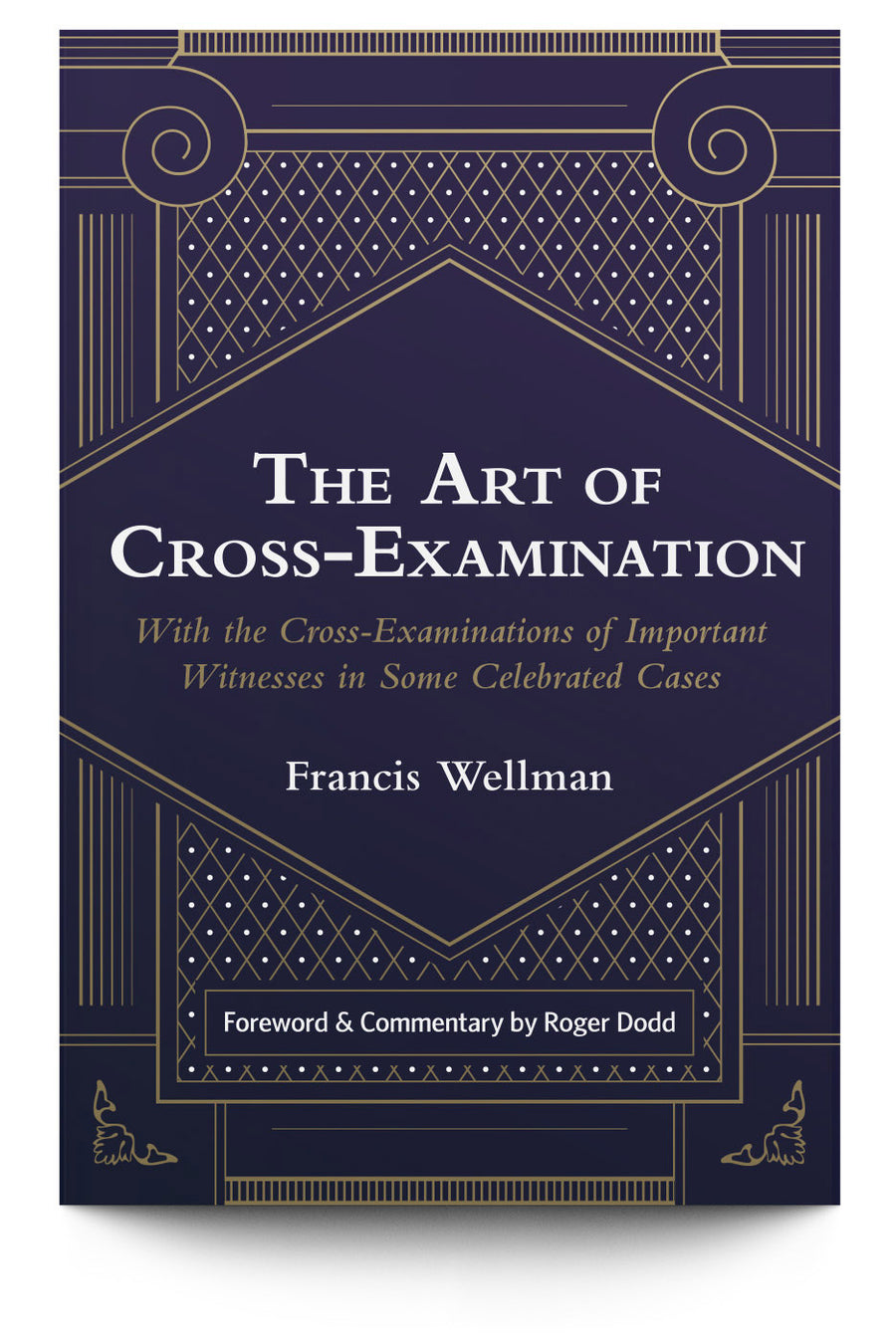 The Art of Cross-Examination by Francis Wellman has been one of the definitive titles on the subject of cross-examination for over a century. Wellman's enduring work has inspired generations of trial lawyers, dedicated men and women who work tirelessly in the pursuit of justice.
Now with a new foreword and commentary, this reprint of the second edition of Wellman's great work seamlessly blends ageless advice with contemporary insight from one of America's leading experts on the practice of cross-examination. Roger Dodd, coauthor of Cross-Examination: Science and Techniques, guides the reader through each chapter, pointing out what still works—and why—and where the reader should be aware of how things have changed over the passage of time.
Dodd points out the concrete lessons contained in Wellman's many case examples. He shows the reader how The Art of Cross-Examination contains detailed illustrations of sequencing, impeachment, gaining and losing credibility, how to avoid going too far, and learning when it's best to say nothing at all. Wellman's timeless lessons and Dodd's expert commentary make this a must-read for any attorney who questions witnesses.
This is well beyond a mere collection of war stories from the past. This is a lesson in the history of cross-examination and a guide to its future.
Paperback: 288 pages; 2nd edition Reprint (June 2017); ISBN: 978-1941007686
Publisher: Trial Guides, LLC
Part I: The Principles of Cross-Examination
Introductory
The Manner of Cross-Examination
The Matter of Cross-Examination
Cross-Examination of the Perjured Witness
Cross-Examination of Experts
The Sequence of Cross-Examination
Silent Cross-Examination
Cross-Examination to the "Fallacies of Testimony"
Cross-Examination to Probabilities—Personality of the Examiner, Etc.
Cross-Examination to Credit, and Its Abuses
Some Famous Cross-Examiners and Their Methods
Part II: Some Famous Examples of Cross-Examination
The Cross-Examination of Miss Martinez by Hon. Joseph H. Choate in the Celebrated Breach of Promise Case, Martinez v. Del Valle
The Cross-Examination of Richard Pigott by Sir Charles Russell Before the Parnell Commission
The Cross-Examination of Dr. ——— in the Carlyle W. Harris Case.
The Bellevue Hospital Case
The Cross-Examination of Guiteau, the Assassin of President Garfield, by Mr. John K. Porter
The Cross-Examination of Russell Sage in Laidlaw v. Sage (Second Trial) by Hon. Joseph H. Choate
Golden Rules for the Examination of Witnesses