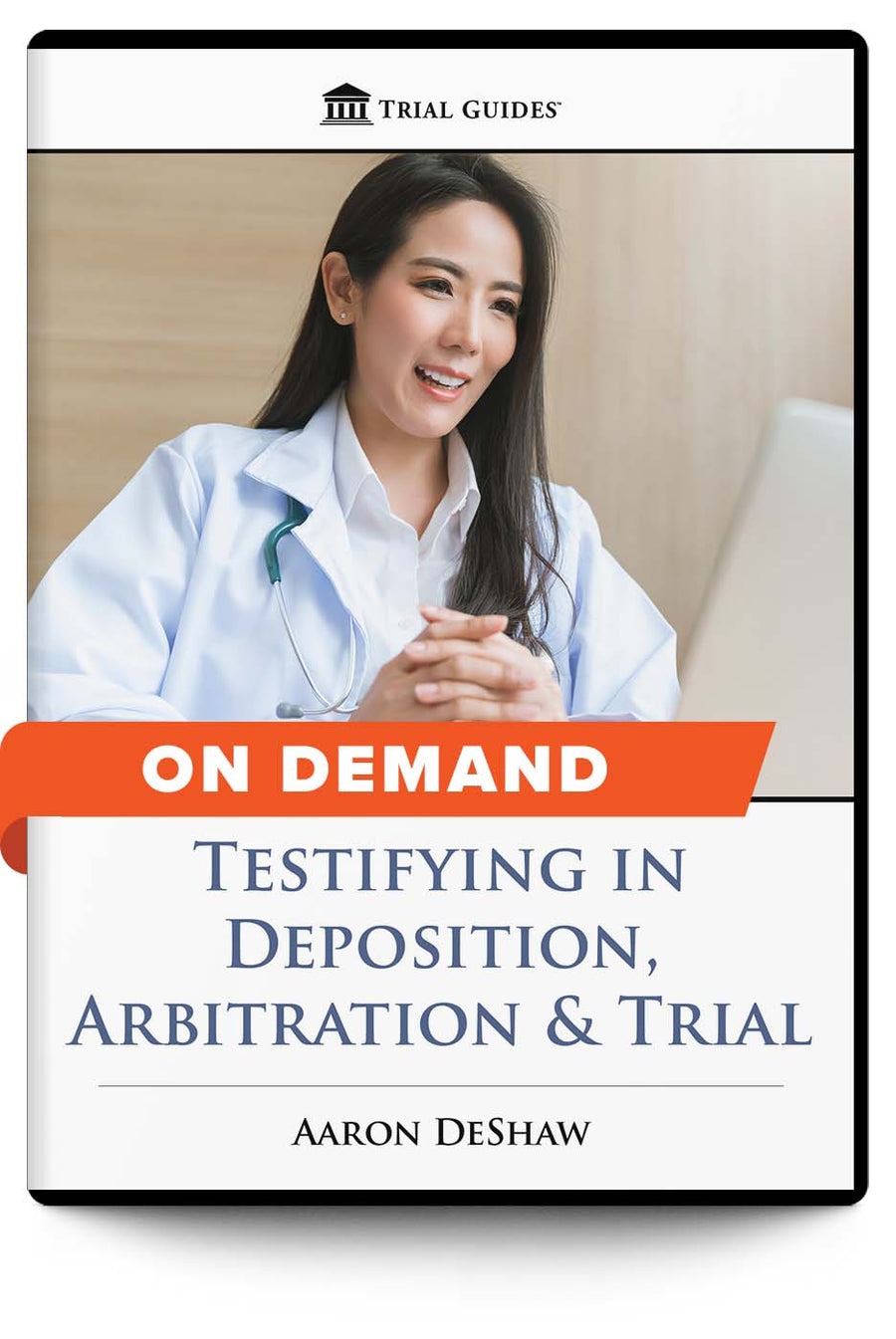 Click here for Access Instructions for On Demand Programs.
Each attendee must register individually as they will need their own login to access the event.
In this program, retired doctor and practicing trial lawyer Aaron DeShaw will discuss how doctors can best prepare for deposition and trial testimony.

During the 140 minute presentation, DeShaw will cover the following:

Recording and reporting concerns
Issues that are more likely to result in you ending up in trial
Expert disclosures
The deposition process
Qualifications for trial
The doctor's position in the trial process
If you are a doctor who frequently takes injury cases, don't miss this chance to be better prepared the next time you are called for a trial.

Please note: CME credit is not being offered for this On Demand Program.

On Demand Program: 144 minutes
Original Air Date: 09/30/2021