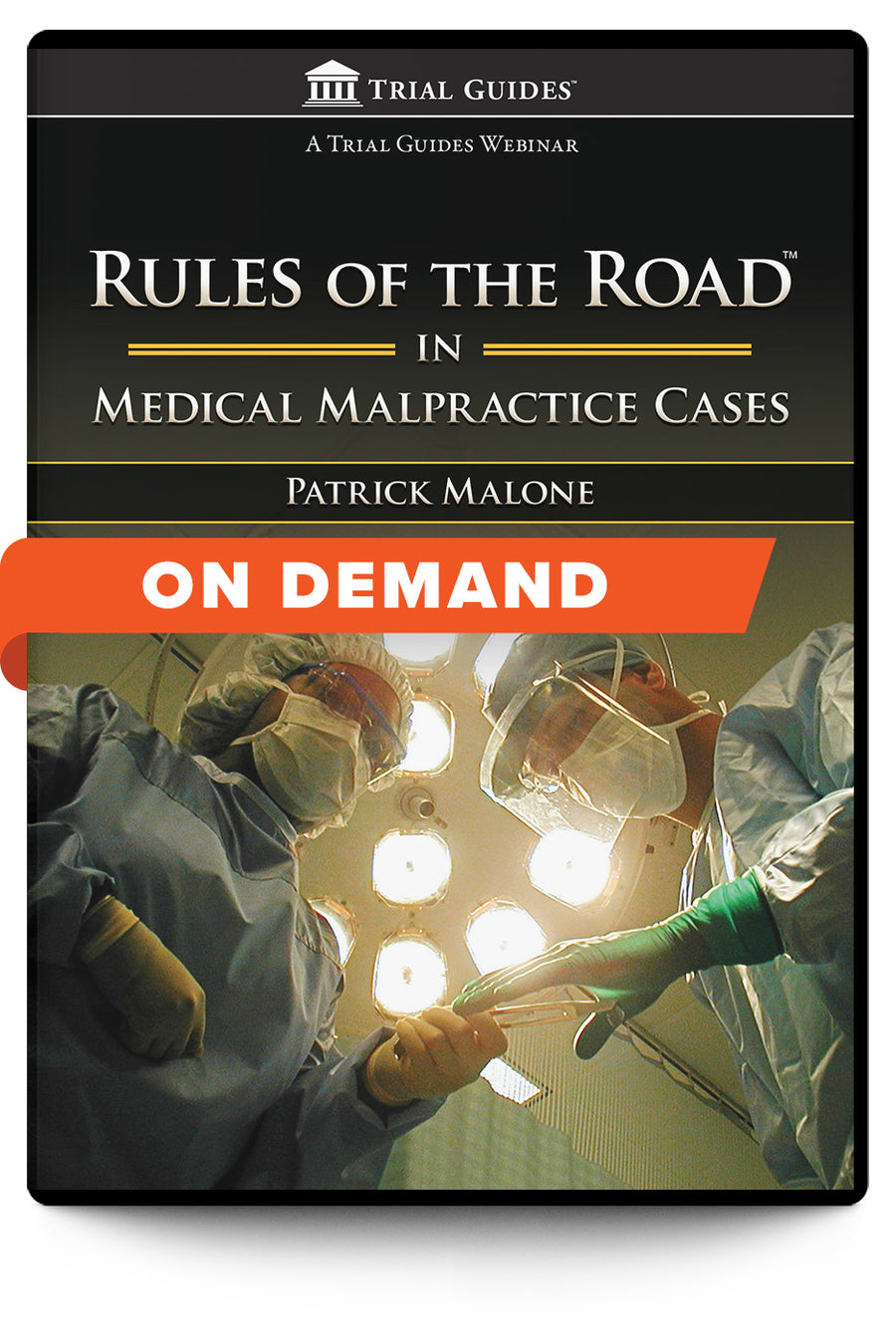 Click here for Access Instructions for On Demand Programs
Each user must register individually as they will need their own login to access the program.
Patrick Malone, the author (with Rick Friedman) of the book Winning Medical Malpractice Cases: With the Rules of the Road™ Technique, introduces medical negligence attorneys to the core concepts from the Rules of the Road method that can improve every plaintiff's chances of winning these difficult cases.
In this enlightening program, Malone explains:
Why plaintiffs lose medical malpractice cases so often and what we can do about it
The importance of words, values, and beliefs in persuading jurors
Constructing persuasive Rules of the Road in malpractice cases
Refining the Rules of the Road for maximum effect
Using the Rules of the Road method at key points in the trial, including opening statement, closing argument, direct examination of the plaintiff's experts, and cross-examination
Patrick Malone is a leading patient safety advocate and attorney who represents seriously injured people in medical malpractice, product liability, and other types of lawsuits. Mr. Malone has won a long string of exceptional verdicts and settlements on behalf of his clients. In addition to Winning Medical Malpractice Cases, Malone is coauthor of Rules of the Road™: A Plaintiff Lawyer's Guide to Proving Liability.
This title is part of the Rules of the Road™ series.
On Demand Program: 61 minutes