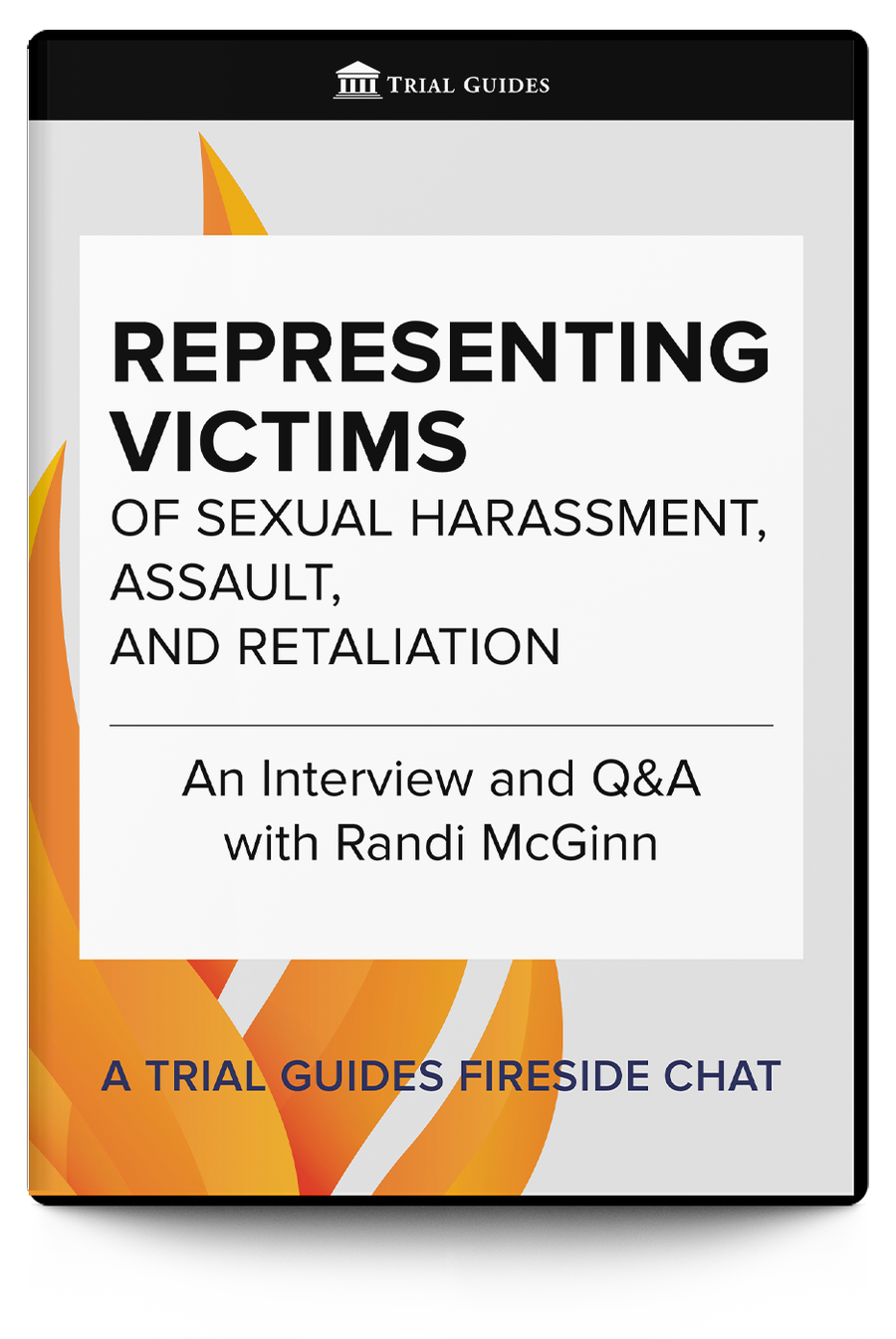 Please Note: This product is only offered as an Audiobook. You can access your audiobooks through the Kitaboo eBooks and Audiobooks button on your account page.
Click here for further information on Audiobooks
This edited Q&A and discussion with Changing Laws, Saving Lives author and Inner Circle member Randi McGinn walks listeners through how she successfully represents victims of sexual assault, harassment, and retaliation. McGinn also discusses why every lawyer should take more of these cases, not only for the benefit of their practice but also for the benefit of their communities.
McGinn walks listeners through key strategies:
How to represent prisoners in sexual assault cases

Overcoming the challenges of sexual assault cases, such as lack of evidence, how to establish what happened, and proving that it DID happen

Why sexual assault cases don't get reported, or don't get reported until later

Whether filing a lawsuit is in the best interest of your client

Why you need to make sure that you have a counselor engaged with your client throughout the duration of the case

The ethical dilema in sexual harassment cases

How to sue the rapist or suing someone who enabled the rapist

How to break the tie in a he-said/she-said case

Why you need to get co-counsel involved if this is your first time handling one of these cases

Why you should use a polygraph in your cases, even if you can't get it into evidence
McGinn also takes on listener questions that cover topics such as:
Voir Dire questions that make the case about jurors' safety

How to select a jury in these kinds of cases and what to look for in voir dire

How male lawyers can be powerful advocates for female victims

The best or typical themes in sexual harassment cases

What to do about comparative fault when the rapist is judgement proof but the premises owner is not

How to handle bad evidence for your client

How to help clients with trauma when they don't have insurance or don't want to go to counseling

How to incorporate statistics into your cases

How to handle cases involving children

Where to find evidence to corroborate your client's story
McGinn argues that the political climate is changing and juries are willing to award huge damages for these cases. She makes it clear that these are important cases to take on and provides key strategies on how you can successfully do so.
*This interview was originally offered to customers as part of our Trial Guides LIVE Fireside Chat series. The content has been re-mastered and edited for brevity and clarity.
Audio Digital Download: 94 minutes; 1st edition(2019)
Publisher: Trial Guides, LLC