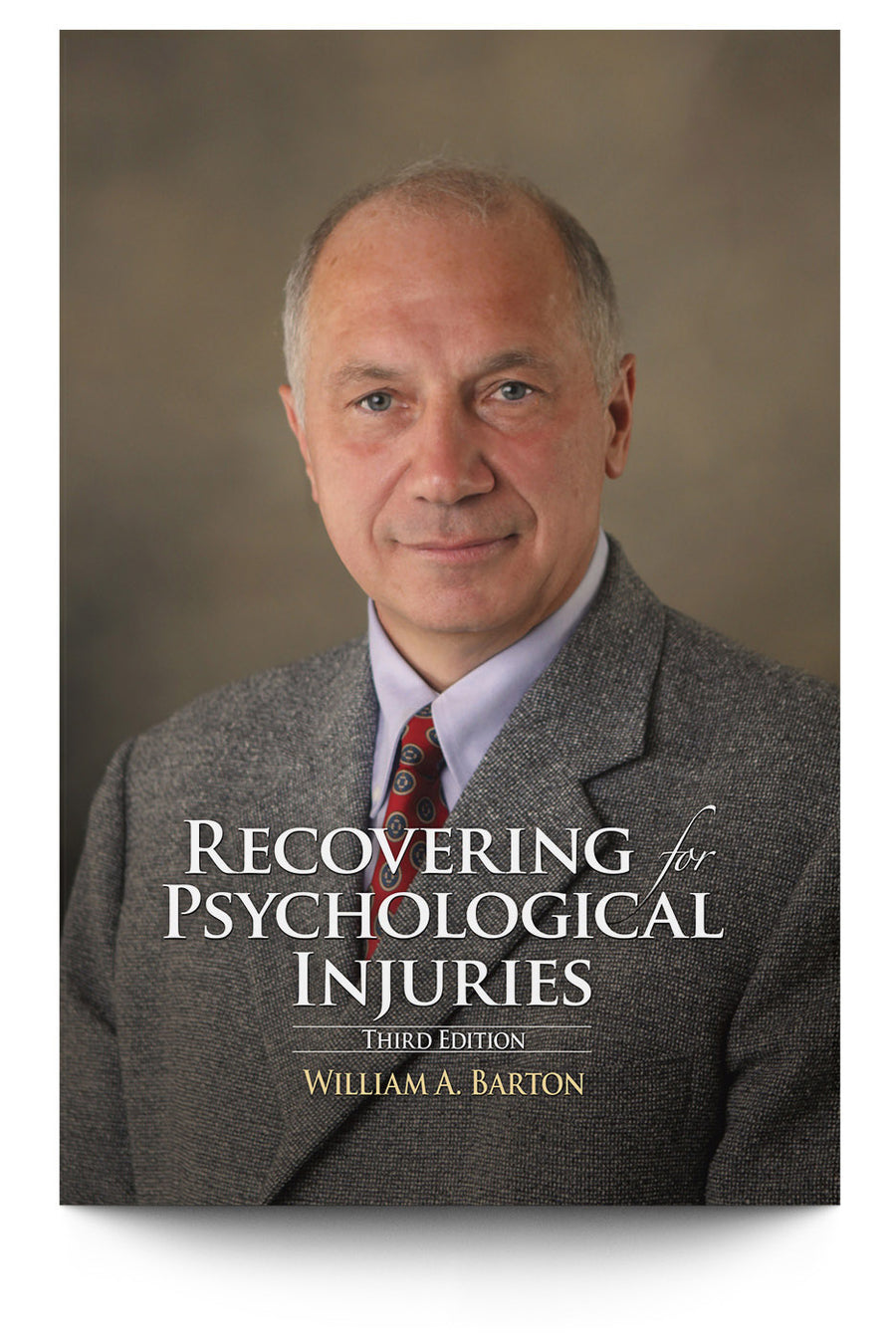 Recovering for Psychological Injuries is one of the bestselling trial strategy books ever written. While the book was originally known for its use in psychological injury cases, readers soon learned it had a much broader appeal for its wise advice on case preparation, dealing with experts, researching insurance issues, jury selection, and a wide range of other issues. Rules of the Road author Rick Friedman has called the book "a true masterpiece."
Recovering for Psychological Injuries, Third Edition, updates and broadens the scope of the book for a new generation of lawyers. Drawing upon his experience in over five hundred jury trials, Barton instructs you on how to handle all the aspects of a case. In addition, Barton has several new sections with detailed advice on litigating cases, illustrated by cases he has handled in the twenty years since the last edition. The new book reflects Barton's wisdom gained from handling difficult factual cases, and broadens its application to a wide variety of litigation.
Recovering for Psychological Injuries is full of the strategies and techniques you need in today's legal field to win, even in your most challenging cases.
Hardcover: 804 pages; 3rd edition (2010); ISBN: 978-1934833025
Publisher: Trial Guides, LLC; AAJ
Preface
Introduction
Part I: Deciding to Take the Case
Quantitative v. Qualitative
Eleven Commandments, Cautions, and Questions
DSM-IV-TR
Lawyers and Experts
Staffing for Psychological Injury Cases
Liability for Psychic Trauma
Preexisting Emotional Conditions
Is This a Feasible, Triable Case?
Securing Insurance Coverage
Defense by Intimidation
Defensive Lawyering
Part II: Working on the Case
Where to Try the Case
Discovery Questions for Experts
Mediation and Negotiation
Suggestions to Experts Preparing to Testify
A Process for Jury Selection
Opening Statement
The Case in Chief
The Treating Physician as Witness
Cross-Examination: Preparing for Defense Experts
Catastrophic Injuries and Loss of Consortium
Suggested Instructions with Comments
Closing Arguments
Part III: Special Cases
Common Rules of Evidence in Sexual Exploitation Cases
Part IV: The Sexually Abused Child
Sexual Abuse Cases: The Oregon Experience
Trends in Sexual Abuse Litigation
Jack Doe 4 v. Boy Scouts of America
The Sexual Abuse Cases Against the Vatican
Civil Recovery for Child Victims of Sexual Abuse
Liability Analysis of Institutional Defendants
Establishing the Effects of Sexual Abuse on Children
Practice Tips for Child Sexual Abuse Cases
Closing Argument in Child Sexual Abuse Cases
Part V: The Therapist as Defendant
Sexual Abuse of Patients by Therapists
Discovery Questions in Cases Against Therapists
Closing Argument in Sexually Abused Patient Cases
Appendices

Direct Testimony of Plaintiff's Expert A
Direct Testimony of Plaintiff's Expert B
Psychological Concepts

Conclusion
Glossary
What Legal Leaders Are Saying
Bill Barton has been a leader in handling psychological injuries for decades. He put his knowledge and techniques into the superb best seller Recovering for Psychological Injuries, and now he brings us the third edition. While it is said you cannot improve on perfection, he has done it! Do yourself a favor—read this book cover to cover. Your clients will thank you.
— Gary M. Paul, president of the American Association for Justice (2011)