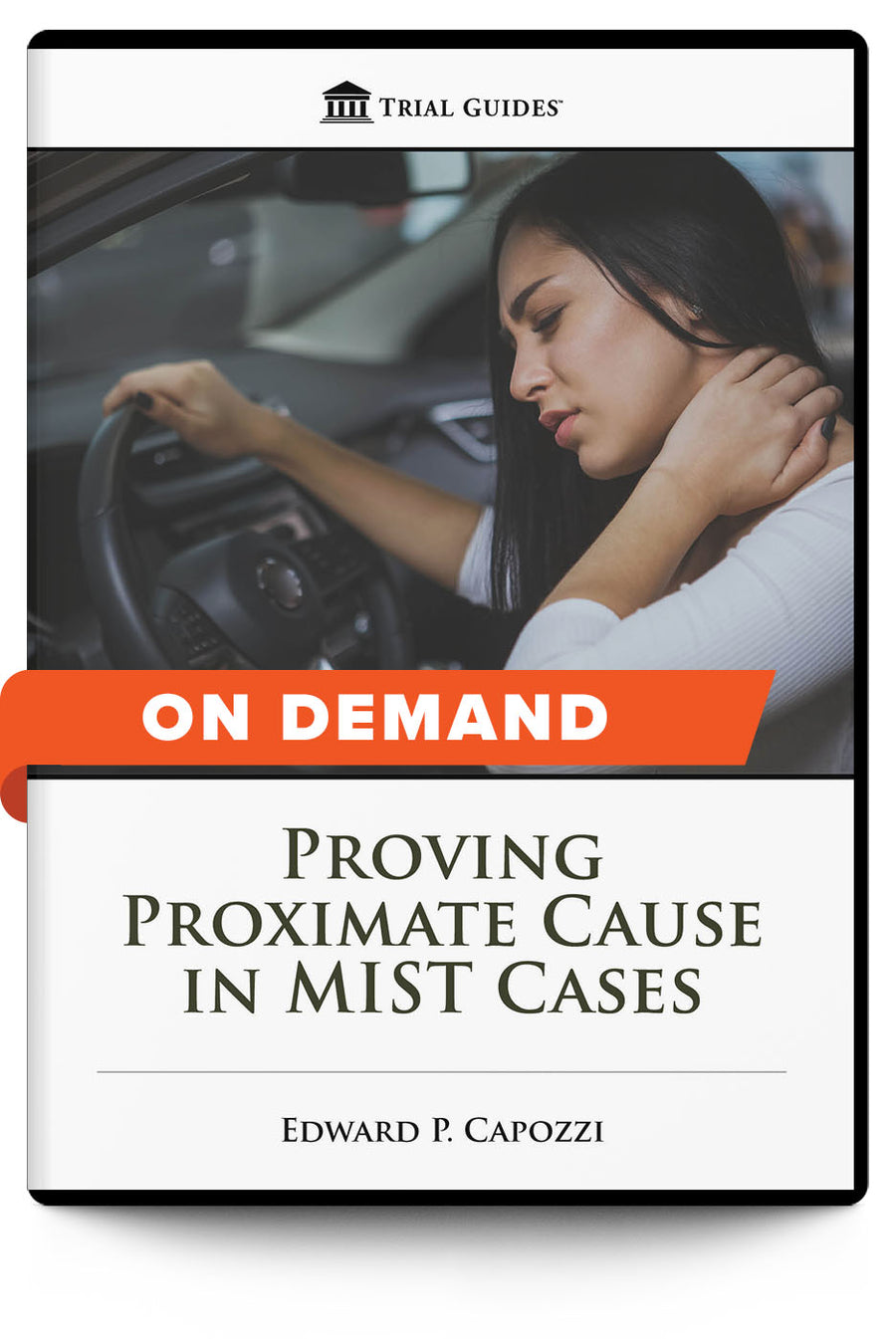 Click here for Access Instructions for On Demand Programs.

Each user must register individually as they will need their own login to access the program.
Minor impact soft tissue cases are among the most difficult to prove. Soft-tissue injuries can be complex and drastically upend your client's life. But people erroneously believe that low-impact crashes cannot possibly cause the harm that your client may be experiencing. So how do you prove that this seemingly innocuous crash is the proximate cause of your client's injuries?
Enter Edward Capozzi and The Domino Theory. In this 90-minute program, Capozzi will present a proven and trial-tested framework for connecting your client's soft-tissue injury to the minor impact crash that caused it.

On Demand Program: 64 minutes plus 43 minutes of Q&A
Original Air Date: 06/17/2020