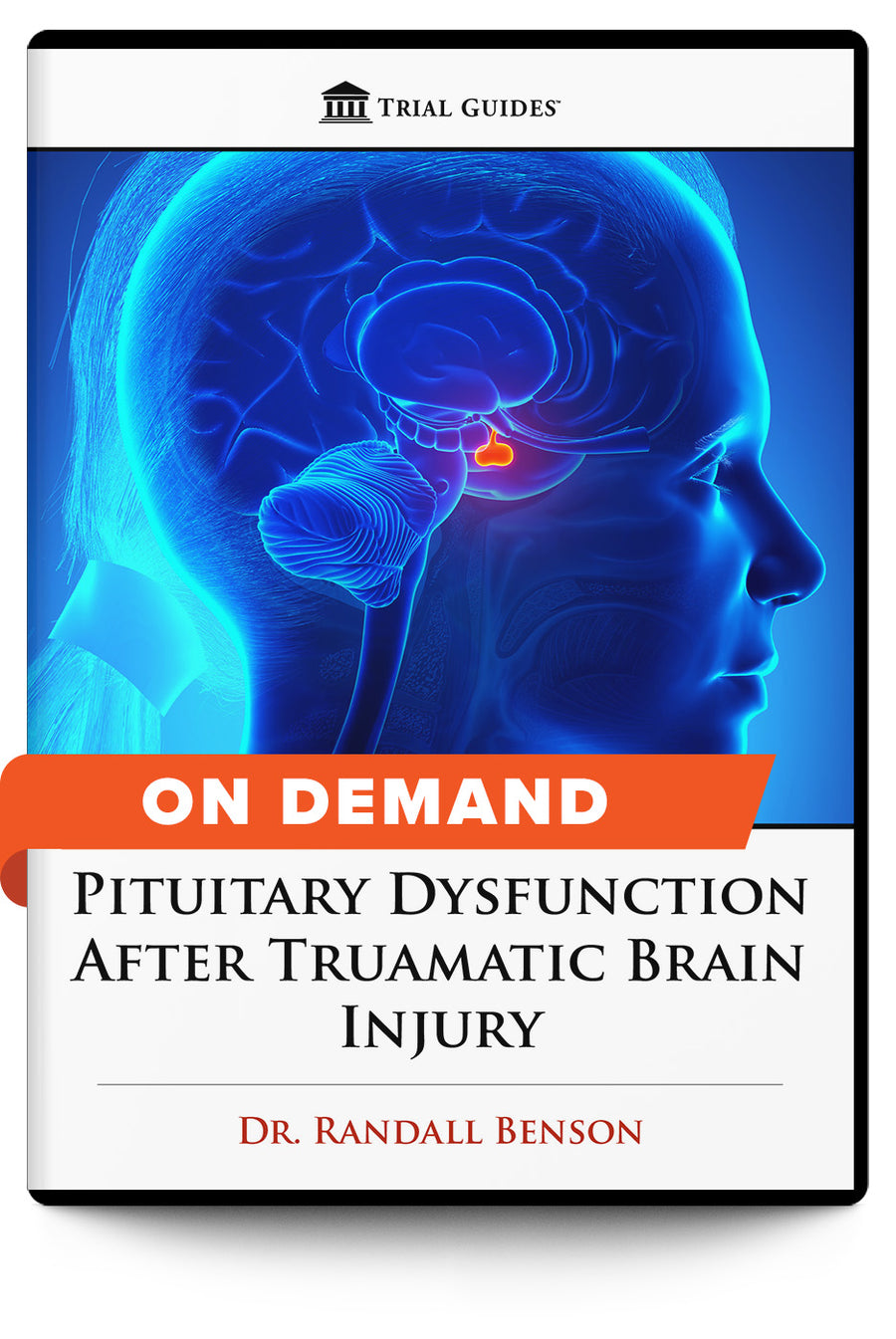 Click here for Access Instructions for On Demand Programs.
Each attendee must register individually as they will need their own login to access the event.
This brain injury video features one of the world's leading behavioral neurologists and imaging neuroscientists, Dr. Randall Benson.

The pituitary gland, which is vital to hormone regulation, is vulnerable to being damaged during a traumatic brain injury (TBI). Furthermore, pituitary dysfunction (hypopituitarism) is an underdiagnosed complication, often because its symptoms mirror other, better known, TBI symptoms.

In this presentation, Dr. Benson will cover the symptoms, testing, treatment, and prognosis for pituitary dysfunction, as well as how a patient's quality of life, cognition, psychiatric symptoms, and possible mortality are responsive to treatment. Once identified, hypopituitarism is a treatable complication, but diagnosis requires provocative testing and it's vital to understand how this potential complication can be part of the damages your TBI client suffers from.

Don't miss out on your opportunity to learn more about this underdiagnosed issue from one of the leading experts in the field.

On Demand Program: 60 Minutes
Original Air Date: 05/18/2022