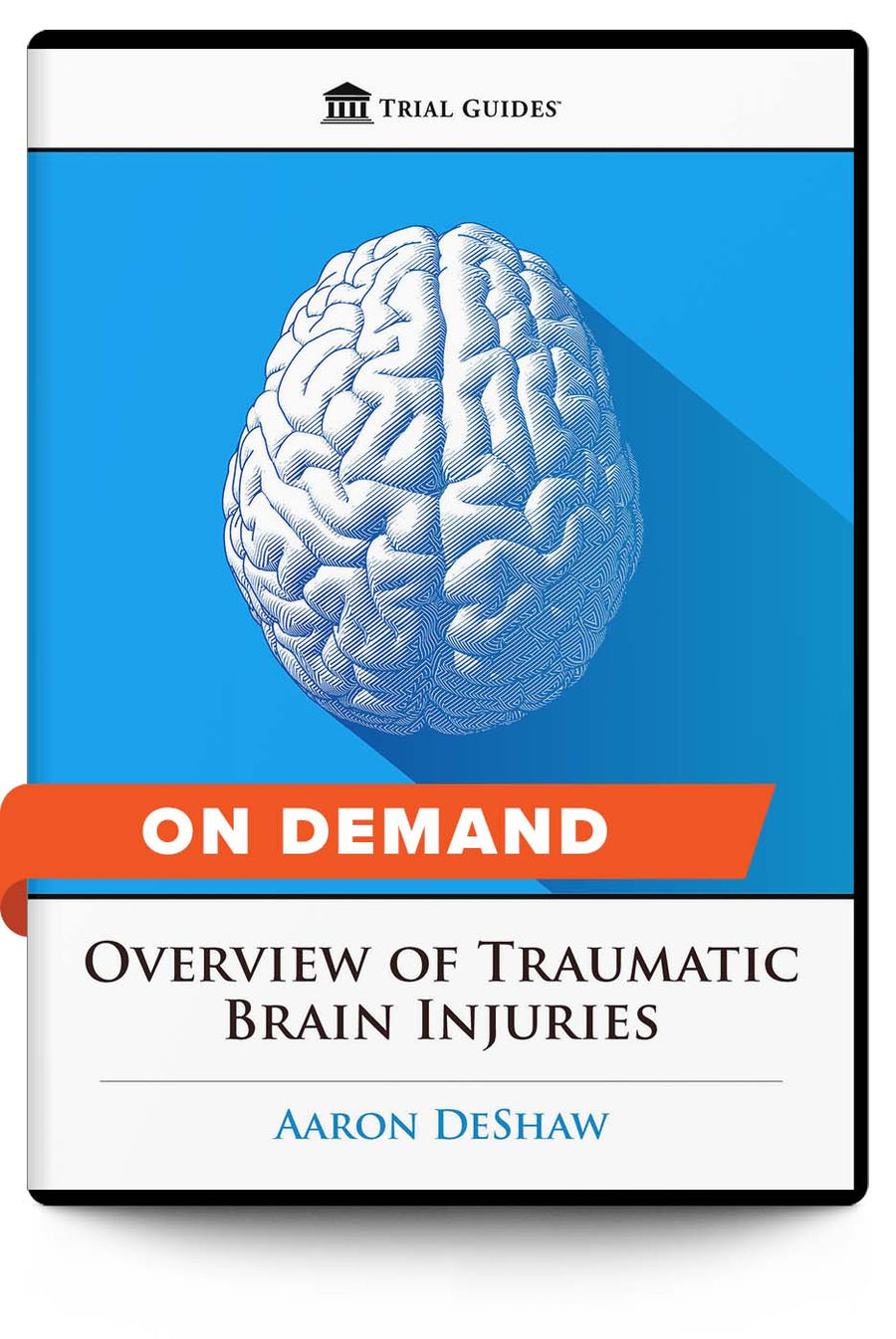 Click here for Access Instructions for On Demand Programs.
Each user must register individually as they will need their own login to access the program.
Traumatic brain injuries are among the most devastating of injuries. They can end a career or marriage, and do so without changing a client's external appearance. Yet many lawyers don't recognize the basic symptoms of a TBI, and others fail to recognize the entire spectrum of symptoms associated with a TBI and its associated conditions. Without understanding the full effect of the injury, and the impact on the client, lawyers cannot obtain a fair outcome in settlement or trial for these clients.

In this presentation, Trial Guides founder and noted brain injury lawyer, Aaron DeShaw, discusses the three main effects of a brain injury, along with 13 associated types of conditions. He also addresses literature citations that demonstrate that TBIs are missed in the ER more often than they are diagnosed, the likelihood that a TBI is permanent, and why a normal neurological examination does not rule out the presence of a TBI. If you handle personal injury cases, you won't want to miss this comprehensive presentation on handling traumatic brain injury cases.
.
On Demand Program: 136 minutes
Original Air Date: 06/26/2020