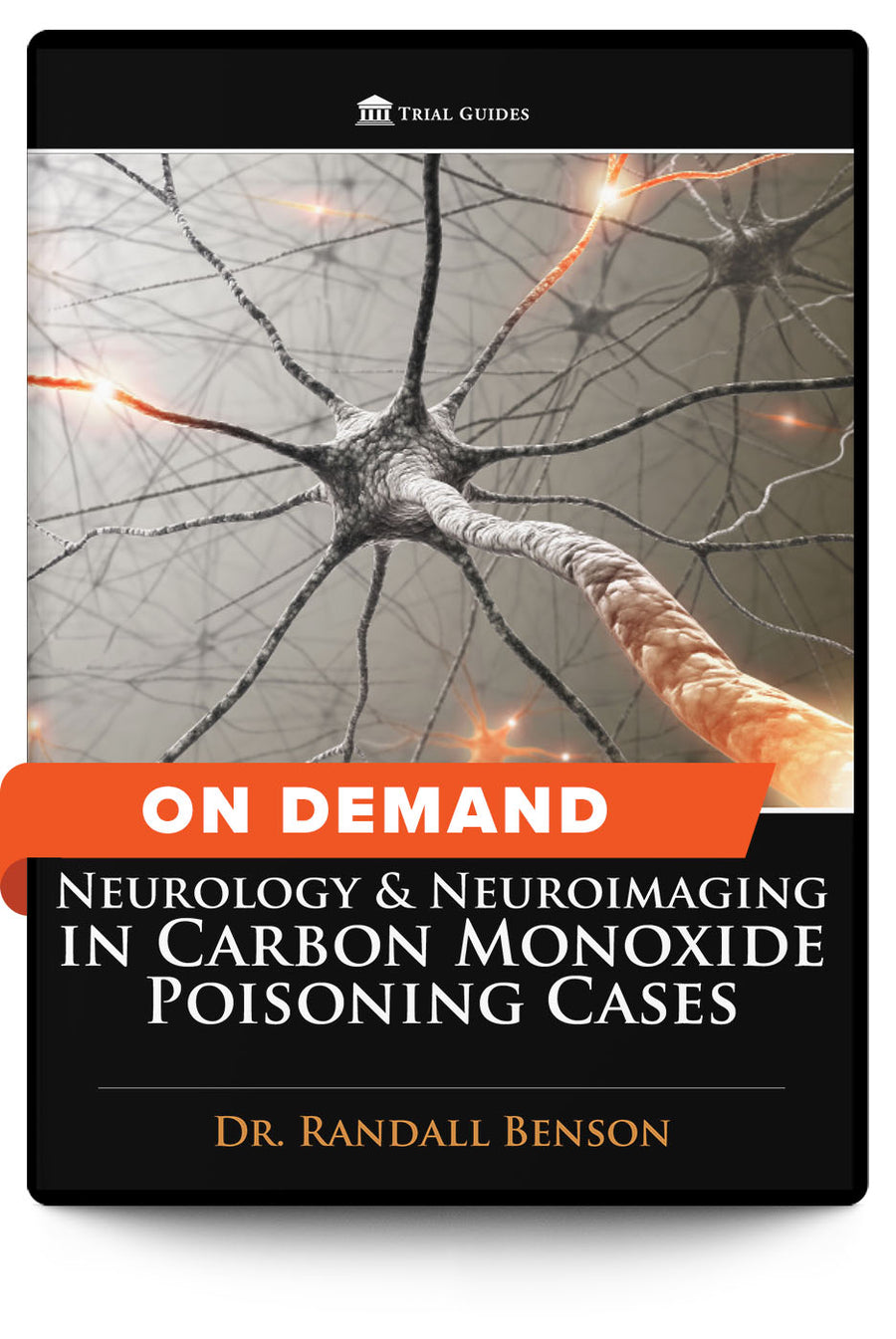 Carbon monoxide poisoning is the leading cause of poisoning deaths in the United States. Carbon monoxide, an odorless gas found in many home appliances, is responsible for over 400 deaths and 100,000 emergency room visits each year.
Attorneys representing carbon monoxide cases need to understand the science behind this deadly gas, how it affects the brain, and how to present these facts in a way that any juror can understand.
Join globally regarded behavioral neurologist and imaging neuroscientist Dr. Randall Benson as he explains the science behind diagnosing and treating clients who have suffered carbon monoxide poisoning. Dr. Benson will cover:
The neurology of carbon monoxide poisoning: how carbon monoxide toxicity compromises cellular metabolism
Recent advances in medical imaging, including volumetric MRI, fMRI, and positron emission tomography
How to present evidence of serious medical issues resulting from carbon monoxide, organophosphate, and lead exposure
Common symptoms and neurobehavioral changes from carbon monoxide exposure
How to present a complete medical picture by using neuropsychological testing, client history, and epidemiology
Understanding the effects of carbon monoxide poisoning, from its effect on cellular metabolism to the resulting neurobehavioral deficits, is critical to proving your case. We hope you take this opportunity to learn about the recent medical advances in functional and advanced imaging that can help you substantiate your next toxic tort case.

This On Demand Program is a pre-order. It will be available for streaming in your account on or before 10/10/23.
Click here for Access Instructions for On Demand programs

Each attendee must register individually as they will need their own login to access the event.
Original Air Date: 09/26/2023