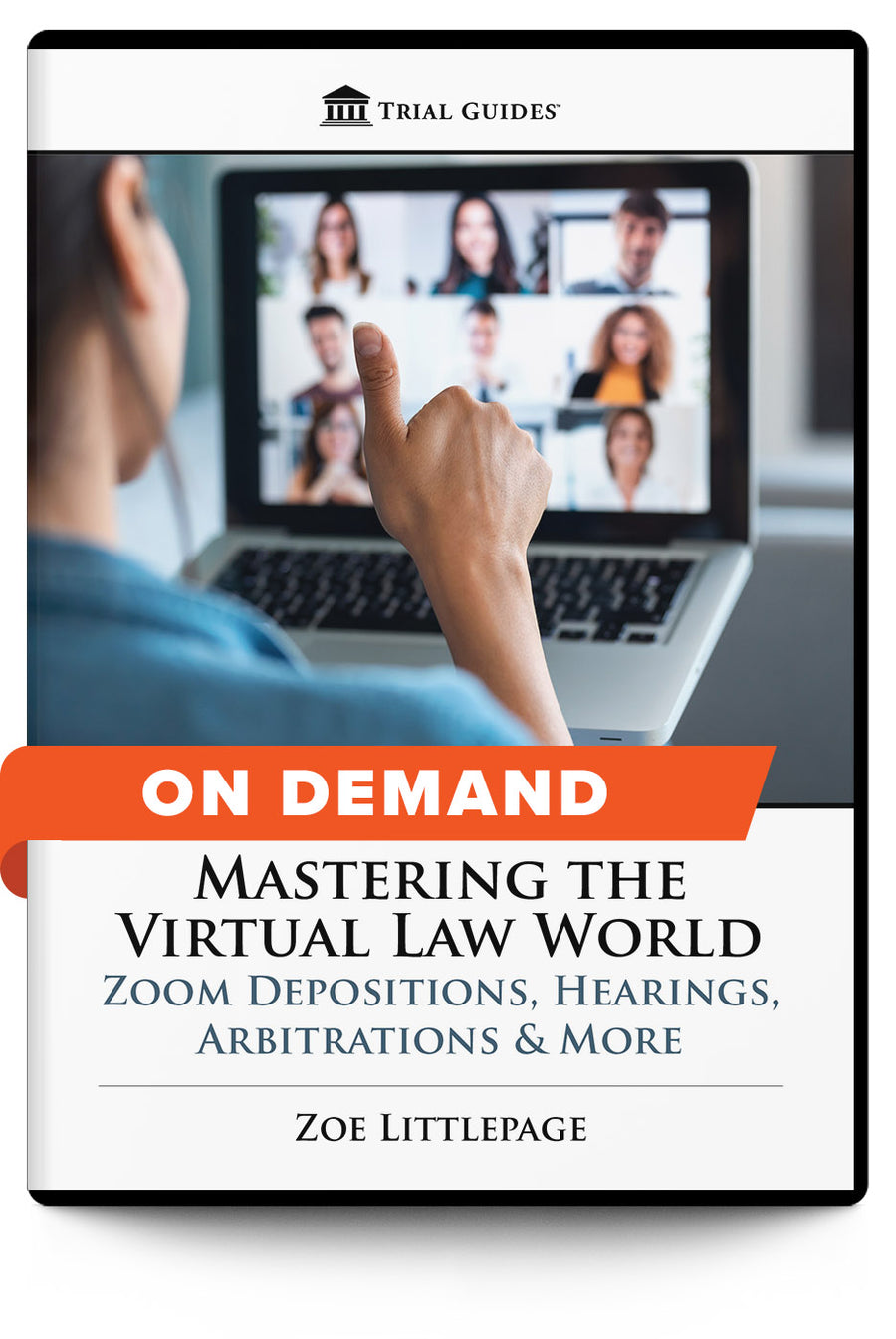 Click here for Access Instructions for On Demand Programs.
Each attendee must register individually as they will need their own login to access the event.
In 2020, COVID-19 accelerated the legal profession's adoption of digital technology and remote work. Remote depositions, hearings, and even arbitrations are here to stay and it is time to become a master of this new legal world. Learn practical tips on how to take persuasive, real-world practices and do them better, cheaper, and more dramatically in the virtual world. Zoe will teach you how to be more comfortable using Zoom, and unlock all that the platform has to offer. This presentation is designed to reinvent your online skills and prepare you for the new normal.
Zoe Littlepage is one of the most respected trial lawyers in the country. She takes on large and complex cases across the country as a partner of Littlepage Booth Leckman and is also one of the founding members of Athea Trial Lawyers. Zoe was invited into the prestigious Inner Circle of Advocates in 2011 and has routinely received record-breaking verdicts in defective drug and other complex cases. She obtained verdicts of $78.7 million in a Prempro case for a breast cancer survivor in Illinois, a $134 Million verdict for three women injured by Premarin/Prempro in Nevada, and other notable outcomes. Don't miss this opportunity to learn from one of the best.
On Demand Program: 64 Minutes
Original Air Date: 05/27/2021