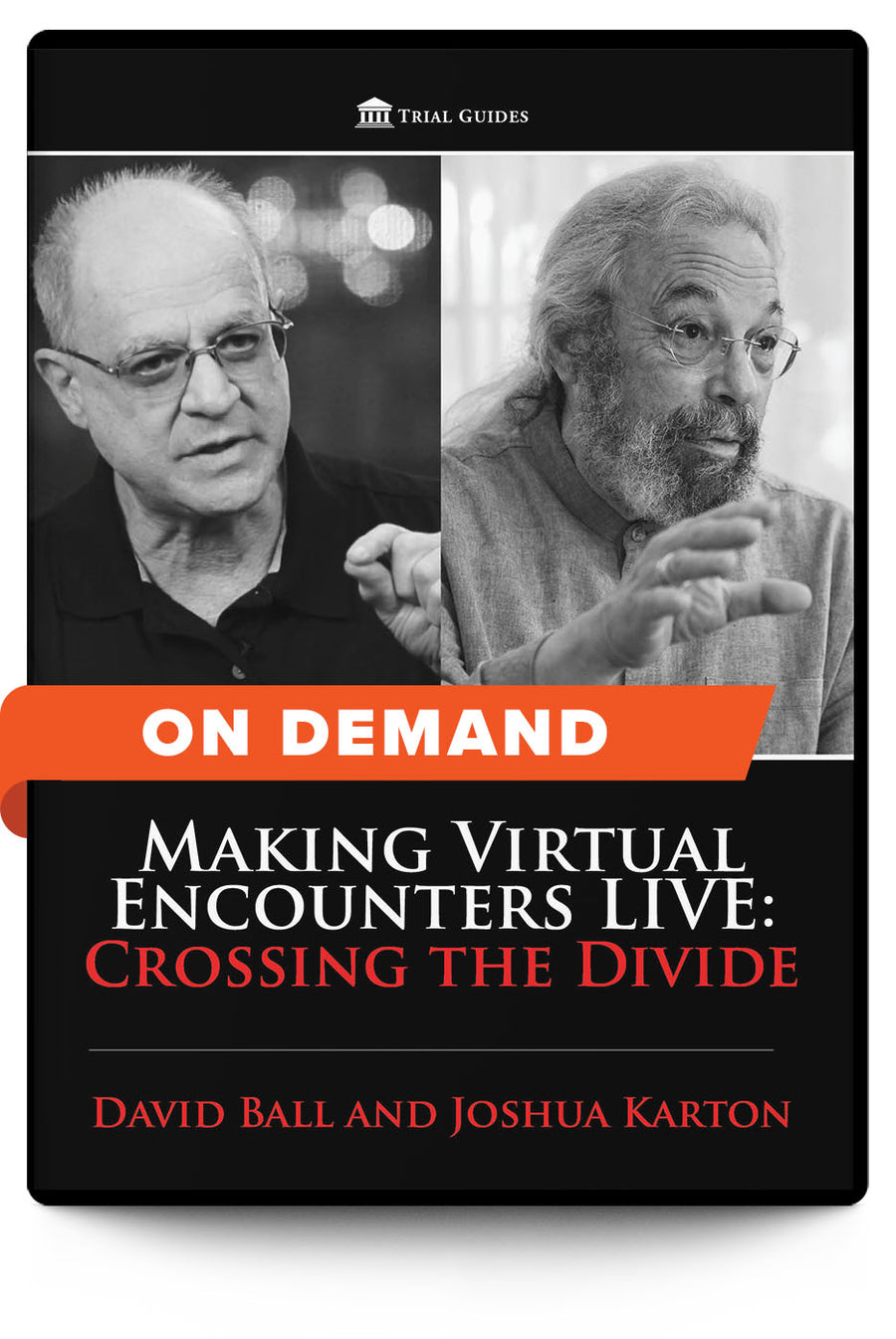 Click here for Access Instructions for On Demand Programs.
Each user must register individually as they will need their own login to access the event.
The world into which Trial Guides published David Ball and Joshua Karton's Theater for Trial has been suspended mid-air.
But the need their collaboration addressed has only intensified: What has always taken place in one location, person-to-person, now must happen on multiple screens with people kept at a distance. With Theater for Trial, Ball and Karton compiled their working knowledge of the theater's power—magnetizing human attention and escorting that attention into a felt, personal experience—to create a practical how-to guide for advocates communicating with jurors, judges, witnesses.

Now, from their remote locations, between their screens and yours, Ball and Karton offer their insights on the following and more:

How do we make personal contact when we cannot share common space?

How can we make personal connections in virtual encounters?

How do we pierce through this technological no-man's-land?
And when we return to an actual shared physical here-and-now, what new skills must we bring? We cannot pretend as if the new present is the same as the old one, ignoring where we have all just been. This program, which will include Joshua's hallmark developmental exercises and demonstrations, will have you ready to use the internet to better present your case today and better prepared for however it will work in the future.
On Demand Program: 138 minutes plus 28 minutes of Q&A
Original Air Date: 05/20/2020