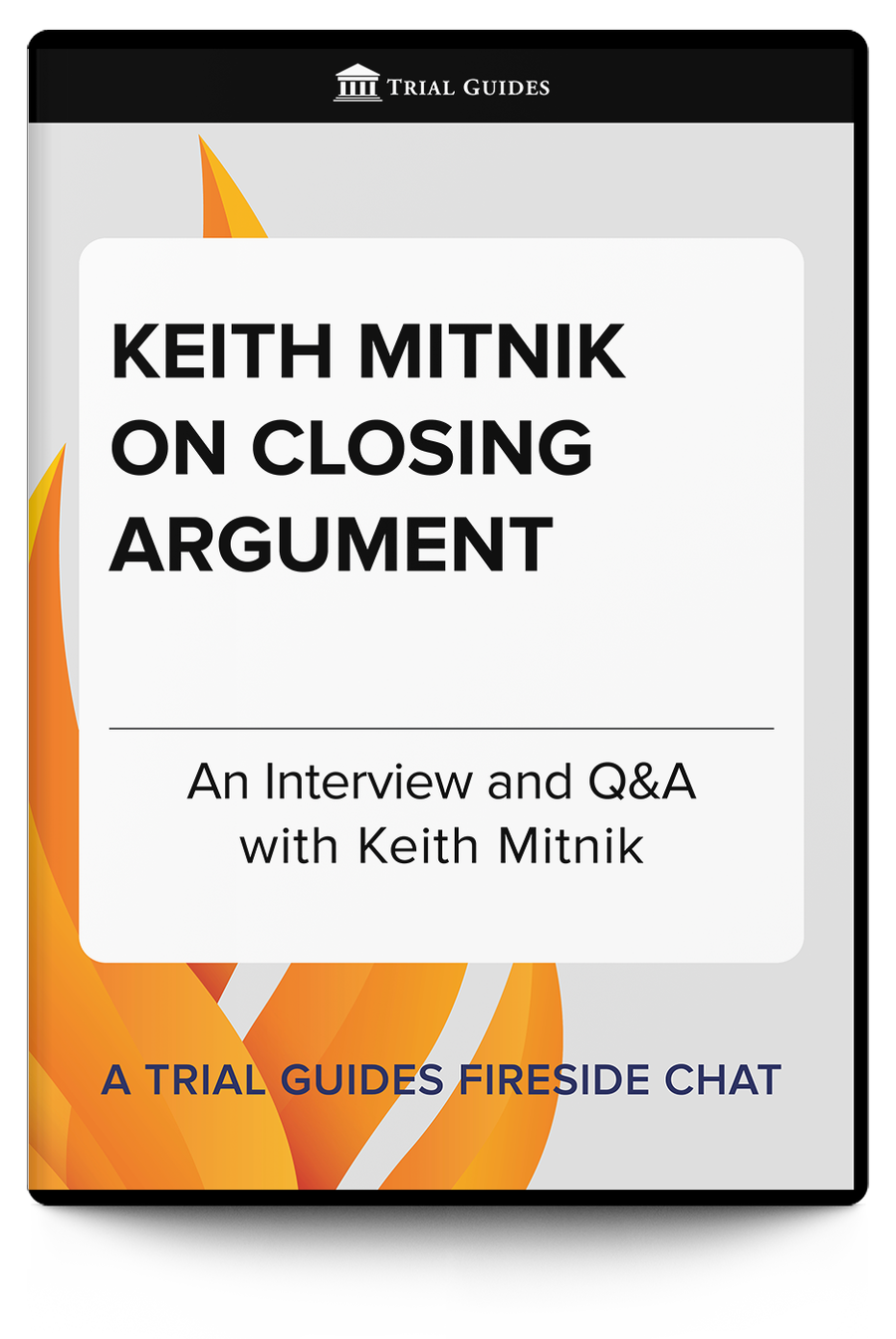 Please Note: This product is only offered as an Audiobook. You can access your audiobooks through the Kitaboo eBooks and Audiobooks button on your account page.
Click here for further information on Audiobooks
Keith Mitnik believes that a closing argument is not going to change jurors' minds, rather it's an opportunity for you to galvanize those jurors who will fight on your client's behalf during deliberation. He argues that there are three crucial steps to crafting an effective closing argument:
1. Pick out the most powerful pieces
2. Put those powerful points at your fingertips

3. Package those pieces for maximum impact
In this interview, Mitnik gives in-depth explanations, supported by anecdotes from past trials, on how to incorporate these steps in your practice and offers key strategies:
How to organize key information

Why it's important to maintain a log and track claims

How to approach the burden of proof

How to wrap your point around the law

Why analogies are an essential tool in closing arguments

How to flip the defense's analogies

How to establish the righteousness of damages
And in a follow-up Q&A, Mitnik answers audience questions on a variety of topics, such as:
How to present cases without economic damages

What to do when you can't ask for a specific settlement figure

How to incorporate a discussion of the jury's questions

How to prepare closing arguments in different jurisdictions

How you can make the experiment argument without violating the golden rule argument

How to approach closing arguments for noneconomic damages

How to apply these methods in a fraud case

How to use visual aids during closing

How to argue damages for a plaintiff who was impaired prior to the injury caused by the defendant

How to handle small-town trials where jurors are connected to the corporation
Keith's trial-honed methodology will help you craft and deliver a compelling closing argument that's going to give jurors the tools they need to fight for your client.
*This interview was originally offered to customers as part of our Trial Guides LIVE Fireside Chat series. The content has been remastered and edited for brevity and clarity.
Audio Digital Download: 102 minutes; 1st edition (2021)
Publisher: Trial Guides, LLC