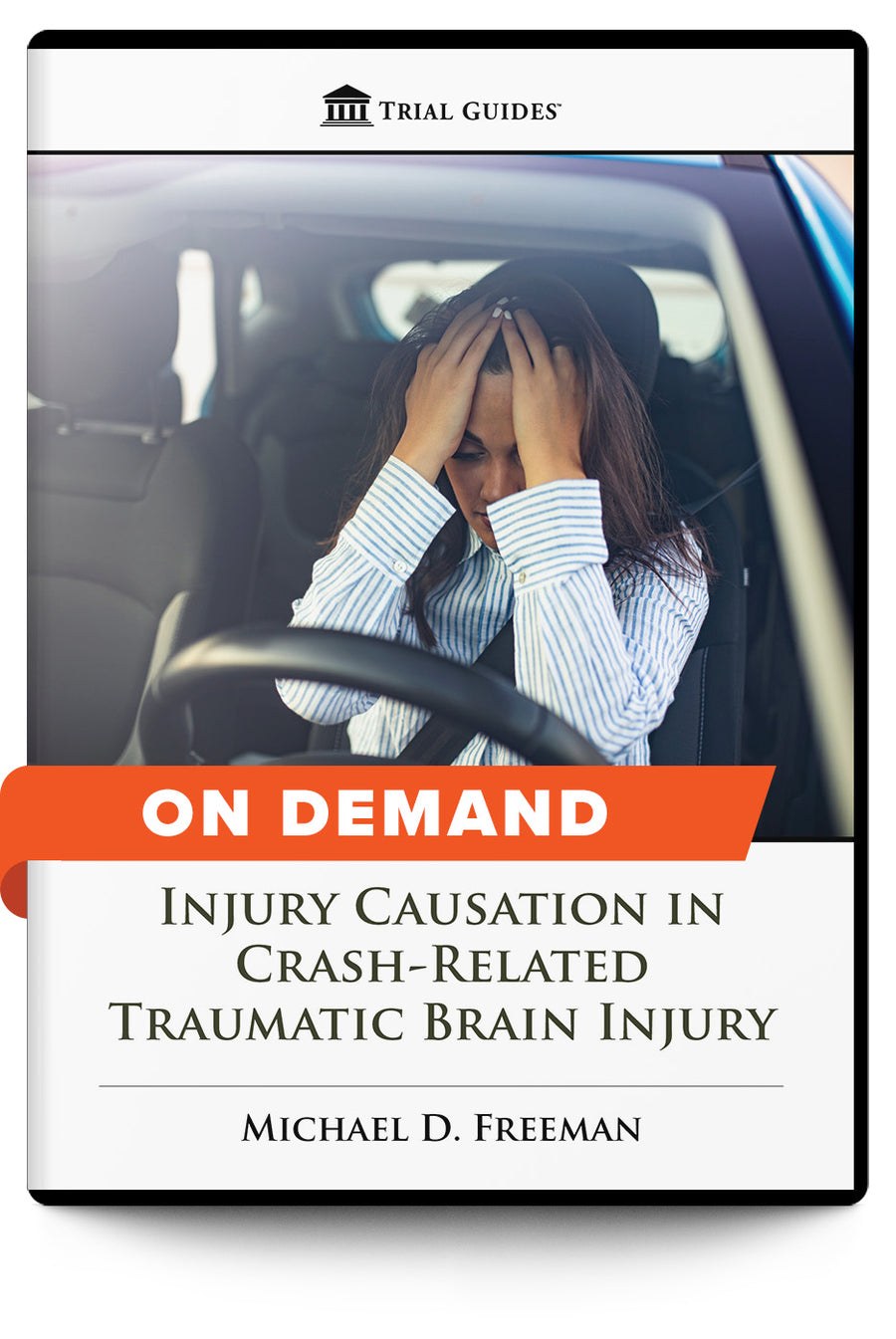 Click here for Access Instructions for On Demand Programs.
Each attendee must register individually as they will need their own login to access the event.
Dr. Michael Freeman, a forensic epidemiologist and consultant in forensic medicine, is one of the world's leading experts on injuries caused by motor vehicle collisions. He has provided expert testimony over 1,200 times in a broad range of civil and criminal cases, and is a widely published author on topics relating to forensic applications of epidemiology and general and specific causation.
This presentation covers some of Dr. Freeman's recent research surrounding traumatic brain injury (TBI) causation methods. This 60-minute presentation will cover:
TBI injury causation methods:

Plausibility: injury event/crash reconstruction, injury mechanism/biomechanics, injury epidemiology

Temporal association

Alternative ("but-for") explanations

Defense biomechanics

Exemplar case illustration
On Demand Program: 60 Minutes
Original Air Date: 01/27/2022