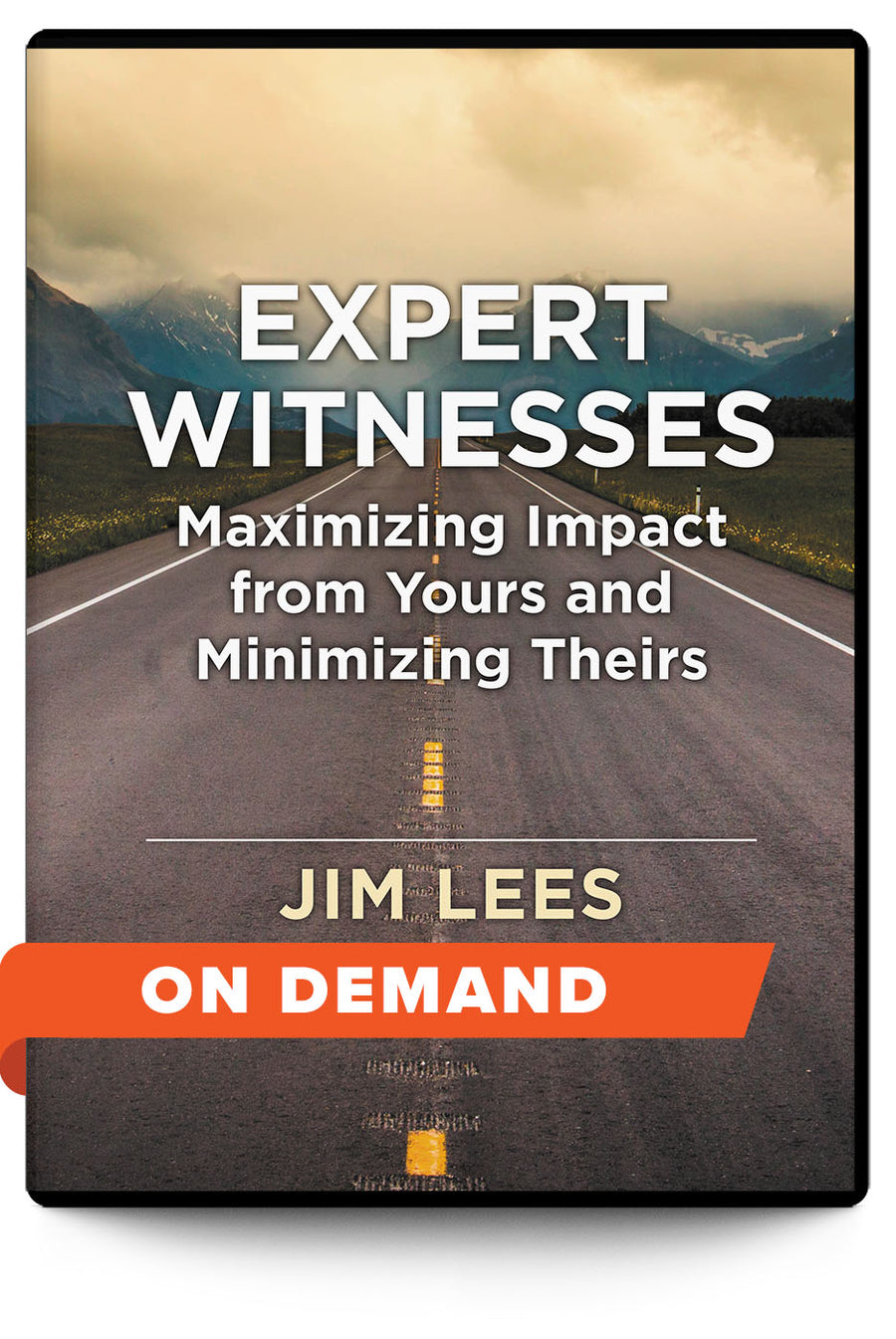 Click here for Access Instructions for On Demand Programs
Each user must register individually as they will need their own login to access the program.
The statements from expert witnesses can be a powerful tool during trial that is often misunderstood and misused. Often jurors do not make decisions based on the opinions of experts or consider the credentials of a witness. Therefore, it is vital to hire experts who are connected to the frame and theme of your case.
In this presentation, Jim Lees explains how effective use of the Rules of the Road can maximize the impact of your expert witness. Lees addresses major issues facing plaintiffs' attorneys use of expert witnesses, including:
The role of focus groups
The purpose of retaining an expert witness
Persuasive information from a witness
How expert witnesses fit into the frame of your case
Do experts win cases?
Creating theme and story for your case
Normative Belief Theory in trial
Negligence vs. Intentionality in Voir Dire
A single mistake or a pattern?
The role of psychological tools to build a successful persuasion strategy
On Demand Program: 89 minutes
Original Air Date: 06/02/2018