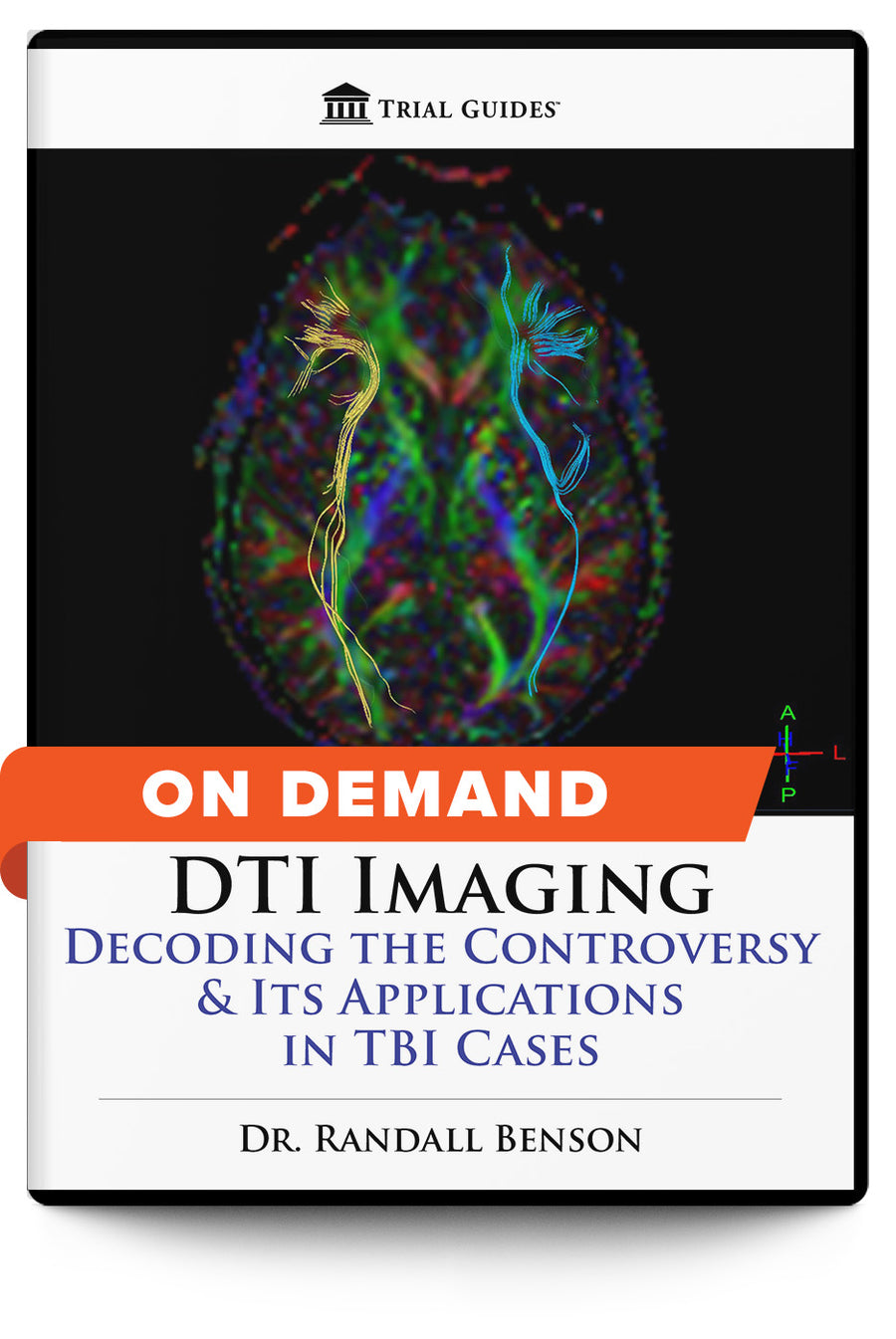 Traumatic brain injury (TBI) cases can be difficult. Successfully trying a TBI case before a jury, or negotiating a fair settlement with an insurer, often requires a strong understanding of the underlying science and medicine in order to be able to present the most effective evidence.
In this 60-minute on demand video with Dr. Randall Benson, one of the world's leading behavioral neurologists and imaging neuroscientists, you will learn how diffusion tensor imaging (DTI) can be a powerful tool in cases involving traumatic brain injuries.
Dr. Benson will cover:
What diffusion tensor imaging is
Answers to common criticisms
When and how DTI should be used
Using DTI in conjunction with other MRI scans, neurobehavioral examinations, neuropsychological findings, and a history of the injury and symptoms
Other tests that should be used to support a TBI case

Diffusion tensor imaging is a potent tool for understanding brain tissues, particularly white matter fasciculi. Despite some inherent limitations and criticisms, DTI has proven invaluable in various medical and research settings. By recognizing its strengths and weaknesses, and employing it in conjunction with other diagnostic methods, DTI can provide valuable evidence in your next case.
Click here for Access Instructions for On Demand Programs.
Each user must register individually as they will need their own login to access the program.
On Demand Program: 80 Minutes
Original Air Date: 08/09/2023