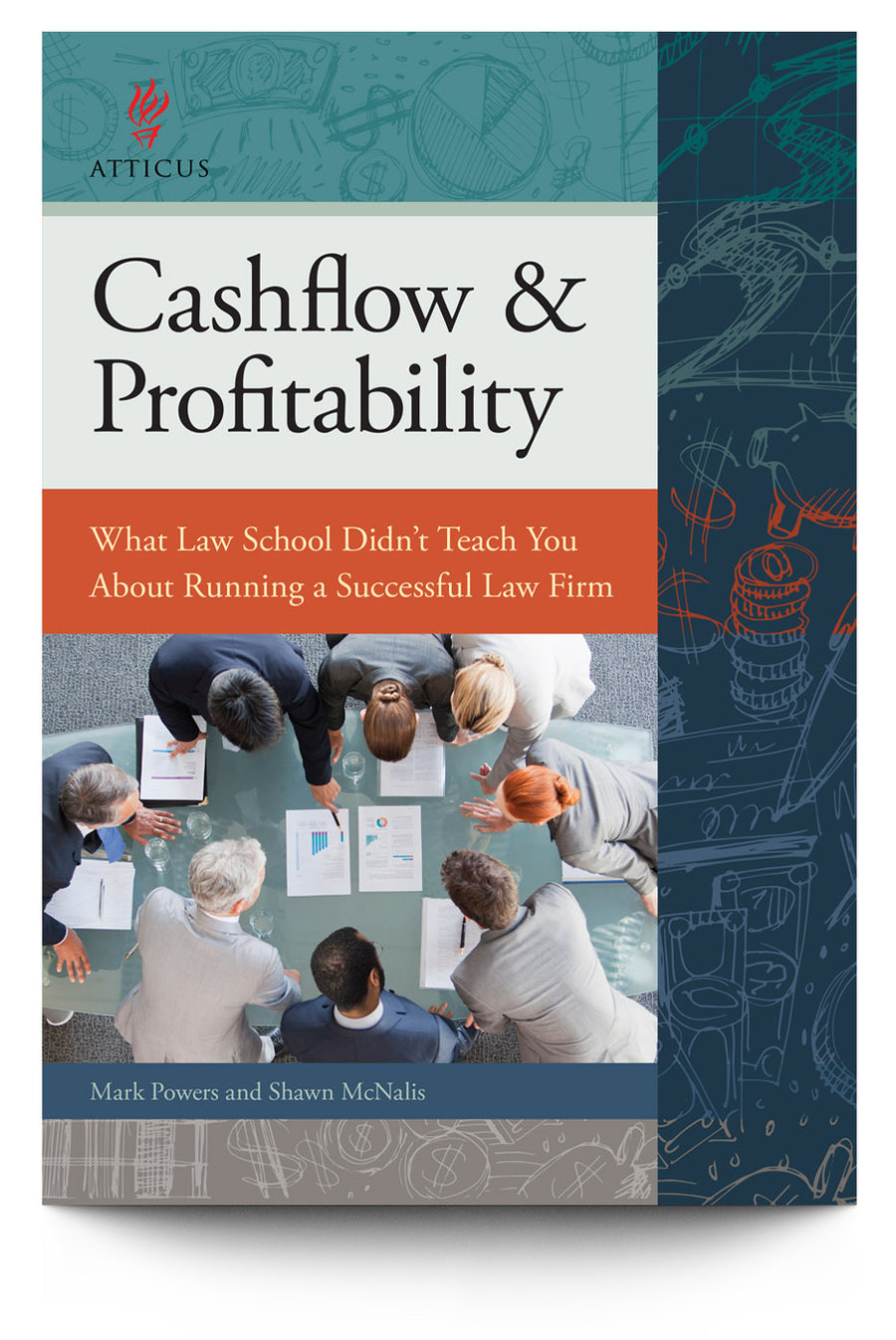 Many attorneys are confident in their legal skills but are left with little guidance for running a small or solo practice. Cashflow & Profitability guides lawyers through successful strategies that will strengthen their firms and increase profits in a healthy, sustainable way—thereby increasing their ability to serve their clients to the best of their ability.
This book offers a comprehensive set of easy-to-follow protocols, customizable templates, and useful rules for building a firm that's financially well-organized and profitable.
You will learn rules that will help you successfully:
Set sustainable rates

Select the right clients

Boost your team's capacity to capture and optimize their productivity

Divide the labor across your firm, delegate, and leverage technology to help your team best serve your clients in a more efficient manner

Know the key ratios, costs, and expenses you should have, and learn to minimize unnecessary expenditures

Understand why the faster you bill, the higher your profit margin
Paperback: 194 pages; 1st edition (2020); ISBN: 9780578756387
Publisher: Atticus®, Inc.
About the Authors
Acknowledgments
Introduction


Chapter 1: Building Your Firm's Financial Foundation
Chapter 2: Rates and Realization
Chapter 3: Utilization
Chapter 4: Leverage
Chapter 5: Expenses
Chapter 6: Speed


Final Words
Appendix #1: Bonus Chapter
Appendix #2: Bonus Chapter