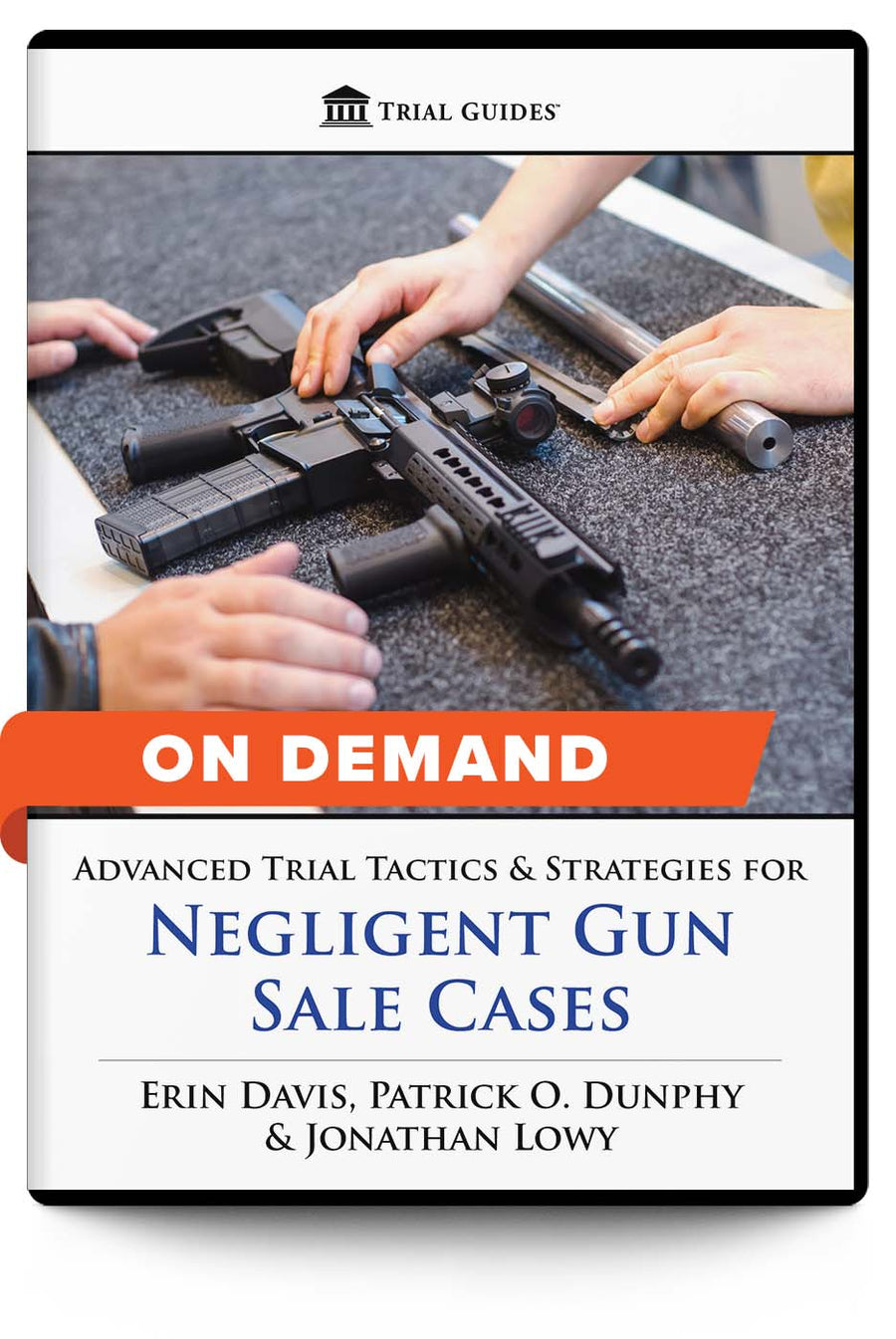 Click Here for Access Instructions for On Demand Programs.

Each user must register individually as they will need their own login to access the program.
Brady Legal has brought or assisted in more than 250 lawsuits in over forty states and won over $60 million dollars in settlements and verdicts for victims and survivors of gun violence. In the second episode of this three-part series, Brady chief counsel Jonathan Lowy and senior counsel Erin Davis are joined by Pat Dunphy of Cannon Dunphy, S.C., one of the nation's top trial attorneys. Together, they will discuss trial strategies for winning cases against gun dealers. Jonathan, Erin, and Pat will also discuss their case against Badger Guns, in which they won the largest verdict against the gun industry since congress passed the Protection of Lawful Commerce and Arms Act in 2005.
The presenters will address the following topics:

a summary of negligent gun sale cases

how to frame a gun case to win at trial

a detailed case study of

Norberg v. Badger Guns

tips on jury selection

how to examine adverse witnesses

using experts

opening and closing statements

verdict forms
For over forty years Brady—named after former White House press secretary James Brady and his wife, Sarah—has been one of the nation's leading gun violence prevention organizations. Since 1989, Brady's legal team has been the nation's only law group dedicated to taking on the gun industry in court for their role in fueling America's gun violence epidemic.

A portion of the proceeds from this program will be donated to Brady United Against Gun Violence.

On Demand Program: 132 minutes plus 9 minutes of Q&A
Original Air Date: 10/22/2020