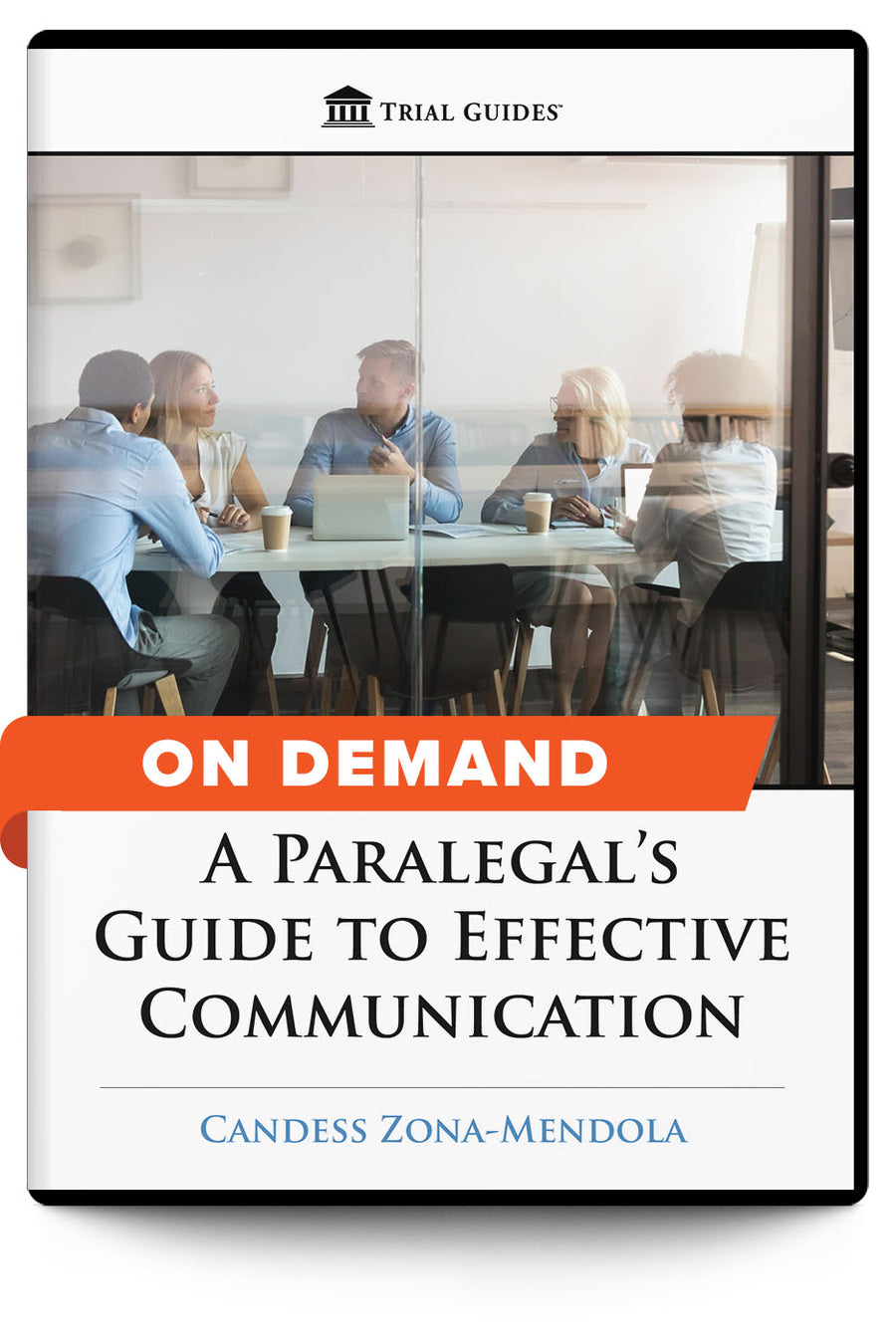 Click here for Access Instructions for On Demand Programs.

Each attendee must register individually as they will need their own login to access the event.
As anyone in the legal field knows: communication matters. Good communication skills mean healthier work environments, happier clients, and higher verdicts. From making deadlines and bolstering credibility to improving office morale, how you share information affects it all.
Paralegals are the communication hub between clients, attorneys, witnesses, and the court system. The most effective paralegals understand how to save time and boost productivity by communicating professionally and efficiently. However, for a skillset so invaluable, few take the time to study the art of information sharing. How do you know when you're communicating effectively—and how can you start communicating better?
In a time of remote- and hybrid-workplace models, clear communication is now more important than ever. Join consummate paralegal, author, and presenter, Candess Zona-Mendola for a 60-minute session about this often-overlooked skillset. A veteran member of remote teams, Candess has developed several successful strategies for improving workplace communication. She will show you how to build trust with your employer, circumvent costly misunderstandings, and avoid ethics violations. You will learn:
How to tell when your communication is effective (and when it needs work)

Tips for speaking clearly and concisely

How to engage in active listening—even when you have a lot to say

Body language cues that communicate professionalism

When (and how) to ask questions in a meeting

How to tell when you need a different communication approach

The

listen and repeat

method

Intonation and articulation hacks that will help you be taken seriously

How to use expressive language without underselling your intelligence

Common spelling and grammar mistakes that (almost) everyone makes

How to discover your power as a communicator, banish nerves, and promote trust

How to set goals while being realistic

The importance of the

Say/Do Ratio

How to help a busy client feel connected

When to text, email, phone, or call a meeting based on intended communication
On Demand Program: 80 Minutes
Original Air Date: 04/06/2023