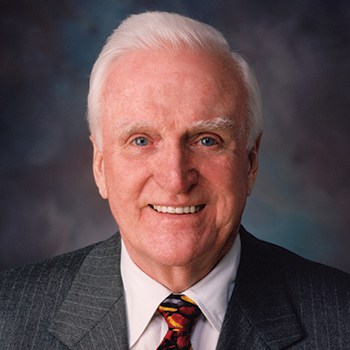 Philip H. Corboy
Trial Lawyer
Key Facts
Biography
Philip H. Corboy was a fierce advocate for victims of automobile accidents, plane crashes, corporate negligence, and medical malpractice in a career that spanned more than fifty years. He cofounded Corboy & Demetrio, located in Chicago, Illinois. The firm became known as "the University of Corboy," where many of Chicago's top lawyers learned from the master. He was called the "dean of personal injury attorneys" by the Chicago Sun-Times. His only loss at trial in the past thirty years was reversed by the appellate court.
Corboy is an American success story. He grew up in poverty, wearing his cousins' hand-me-down clothes. His family struggled through the Great Depression, and he was raised by a disabled mother while his father worked long hours to support the family. It was that humble beginning that fueled his extraordinary drive.
Active in several national and international organizations, Corboy was a member of the American Association for Justice (formerly the Association of Trial Lawyers of America [ATLA®]), the Inner Circle of Advocates, the International Society of Barristers, the International Academy of Trial Lawyers, and the American College of Trial Lawyers. He was also a past president of the Illinois Trial Lawyers Association. The National Law Journal listed him as one of the top 100 most influential lawyers in the United States every year since beginning its survey in 1987.
Corboy was legendary for his work ethic and thorough preparation for trial. He was among the first lawyers in the country to do jury research. He was ahead of his time in using demonstrative evidence and technology to explain complicated factual concepts to juries. His cases resulted in changes that improved safety for the public. He used to joke that people would remember him most for the hard time they would have each time they tried opening the tamper-proof lids that his lawsuits prompted drug companies to put on bottles of pain medication.
Corboy died in June 2012.
Philip H. Corboy's Products